2019 VRC St Leger: Race History
One of the oldest races in Australia is the VRC St Leger run at Flemington on Thursday.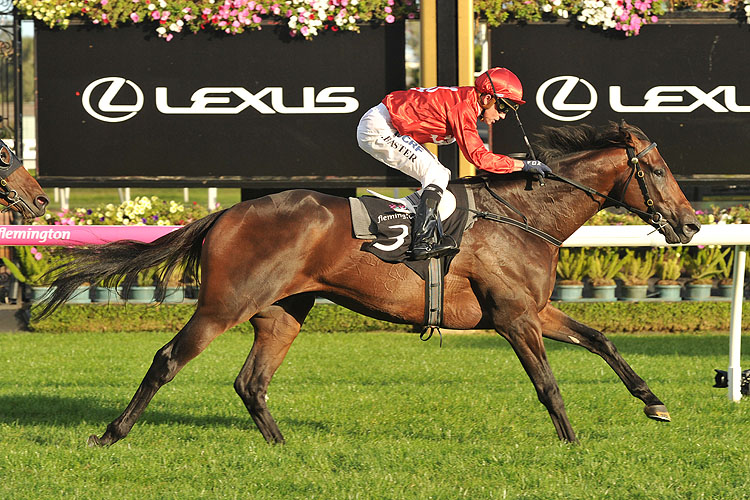 Runaway
would win a Geelong Cup after taking the Leger. Which 3yo features in the 2019 VRC St Leger (2800m) at Flemington on Thursday?
2019 VRC ST LEGER - RACE HISTORY AND BACKGROUND
The VRC St Leger is a Listed Race for three-year-old conducted by the Victoria Racing Club at Flemington.
The VRC St Leger is one of the oldest classic races in Australia, being run for the first time in 1857, two years after the first Victoria Derby and four years before the first AJC Derby and Melbourne Cup.
The VRC St Leger was the principal 3YO race on the opening day of the VRC autumn meeting at Flemington until 1972 when the race was transferred to ANZAC Day in April.
Since 1972 the VRC St Leger has steadily declined in importance and prestige but remains a race still carrying the historic St Leger name in Australia.
It was a Group 2 race from 1980-1990 and Group 3 from 1991- 2005. It was downgraded to a Listed Race in 2006.
The VRC St Leger was run under set weights until 1998. Since 1999 it has been run under set weights with penalties.
The distance of the VRC St Leger from 1857 until 1972 was 14 furlongs and 132 yards. Since 1973 the distance has been 2800m with the exceptions of 1975 (2700m) and 2001 and 2005 when it was run at Moonee Valley over 2500m due to redevelopment work at Flemington.
In an effort to promote the Australian thoroughbred breeding industry the VRC St Leger banned geldings from competing in the VRC St Leger from 1932 until 1956.
Since 1930 eight fillies have won the VRC St Leger including a dead heat between Inkster and Moment In Time in 2008.
Bart Cummings trained seven winners of the VRC St Leger. Tommy Smith trained six winners.
The 2019 VRC St Leger will be run over 2800m at Flemington for prizemoney of $200,000.
The VRC St Leger in its golden years was a revered classic won by some of Australia's greatest champions including numerous Melbourne Cup winners.
The notable winners on the VRC St Leger honour roll include Phar Lap, Grand Flaneur, Poseidon, Hall Mark, Tranquil Star, Tulloch, Comic Court, Delta, Gurner's Lane, Sailor's Guide, Martini-Henri, Abercorn, Prince Foote, Patrobas, Artilleryman, Furious, Spearfelt, Trivalve, Hua, Hydrogen, Prince Grant, Taras Bulba, Lord Dudley, So Called and Shiva's Revenge.
The 2018 VRC St Leger was won by Runaway from Rezealient and Wolfe Tone.