Chautauqua – he jumps!!
The grand grey Chautauqua has finally left the barriers in a jump out as he looks to get his racing ticket back.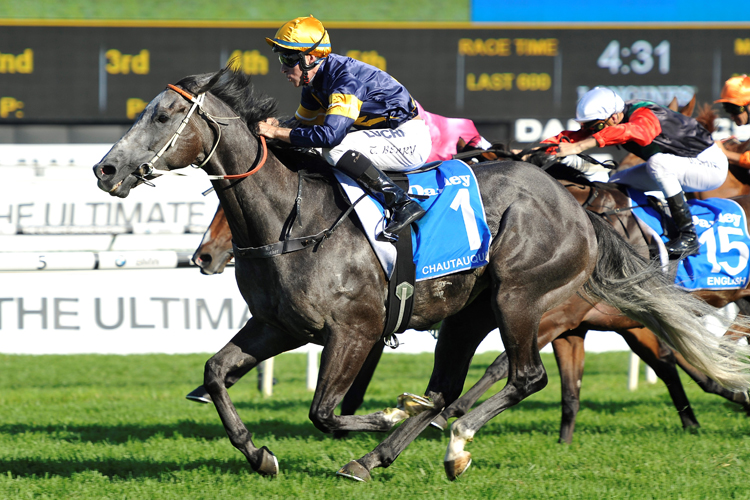 Flemington Jump Outs 13 July Jump out 1
After multiple attempts in the Autumn to get him out of the gates, Chautauqua
consented to leave them this morning at Flemington for Tommy Berry.
He now goes to a trial at Rosehill later in the month as he hopes for an Everest slot.
Chautauqua is one step closer to a return to racing, after jumping out of the barriers in a @FlemingtonVRC jump-out.

Next stop: a Rosehill trial on July 23.

First-up target: the Group 2 Missile Stakes on August 4.

WATCH the replay here: https://t.co/T5FbLOVBGD pic.twitter.com/Gj430cypPJ

— Racing.com (@Racing) July 12, 2018
Confirmed with chief steward Marc Van Gestel that Chautauqua's jump out is recognised and he now has to pass an official trial to be reinstated.

— Ray Hickson (@ray_hickson) July 12, 2018
After Chautauqua's successful Flemington jump out this morning he will aim to complete a @rosehillgardens trial on July 23 before the Missile Stakes @royalrandwick on August 4.

— Sky Racing (@SkyRacingAU) July 12, 2018