Group 1 Showdown - Round 1
In the same mould as Ali v Frasier, Leonard v Duran or Hagler v Hearns, this bout is sure to have punters on the edge of their seat.
From now until The Championships crescendo there are 10 weeks – 10 rounds – Champion versus Challenger.
Two young(ish) fighters in the prime of their punting careers go toe to toe.
10 weeks, 10 feature races - one winner.
Adam Blencowe boasts the better parking space at work and hence is the self proclaimed Champ, while the ever excitable Greek (Simon Dinopoulos) has 10 rounds to strip him of his crown (parking space).
Both punters must pick their most likely winner in the selected feature race for the next 10 Saturday's with the cards scoring the weekly head-to-heads, 10-9 or 10-8 when either lands a haymaker (winner).
Round 1: Group 1 Lightning Stakes
Blue Corner - Adam 'The R&S Express' Blencowe
Flying Artie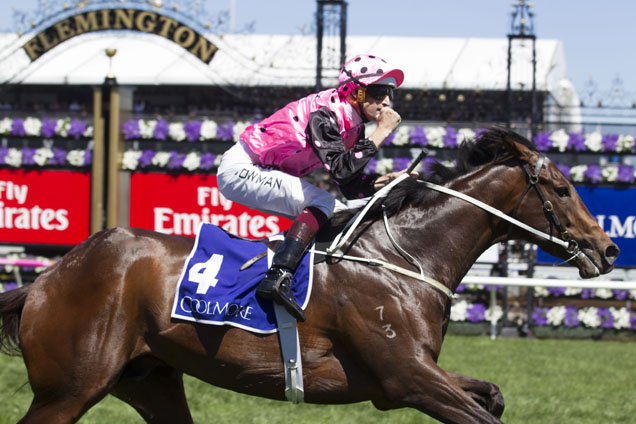 I'm coming out on the front foot. It's impossible for me not to mark Flying Artie
a clear favourite.
Flying Artie looks like setting up camp right on Star Turn's doorstep. Star Turn
and Heatherly
can take him along to the 300m when Ollie just has to let him roll out from behind them and let him unleash the same knockout blow that won him the Coolmore.
Star Turn has been Artie's punching bag to this point – reads very similarly to how I see this 10-week duel going – with the ledger reading 4-0 to Artie.
As good as Star Turn may be, and he's pretty good, it just seems mad to me that he could be priced up alongside Artie here despite the 1000m seemingly being in his favour.
Beyond that, Star Turn manhandled Malaguerra
and he knocked off a slightly unlucky Spieth
. Can't have Spieth marked any shorter than the 15/2 he started in the Darley with this looking a stronger race.
Okay, so I have landed some pretty heavy combos there. You're surely rattled – let's see if you can punch your way out of it…
Red Corner - Simon 'Lights Out' Dinopoulos
Star Turn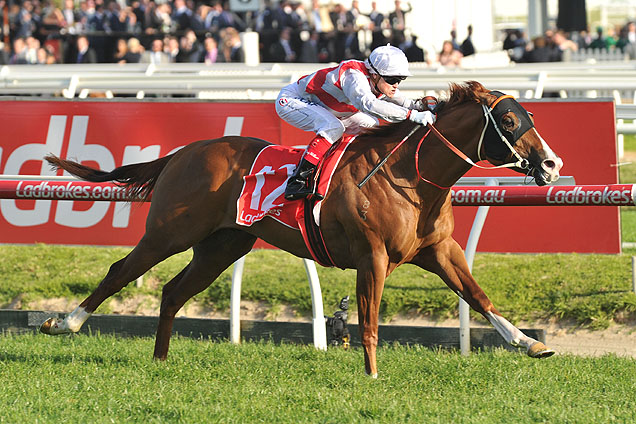 Classic Blencowe, comes out swinging with some quality punches but much like your golf game you are sure to crumble/choke at some point over the next 10 weeks.
In truth I'm finding it very hard to be overly negative towards Flying Artie
, as I'll definitely be winning on the race if he lands the bob.
That being said, happy to side with Star Turn as the 1000m appears to be more in his favour and while the current scorecard reads 4-0, three of those losses came at two with his only relevant loss coming in the Coolmore.
Remember First Seal
beat Winx
home five times at three.
Not sure Star Turn was favoured leading in the Coolmore and an argument can be made that he was coming to the end of his preparation.
He toyed with Malaguerra at Caulfield two starts back and is one of the few three-year-olds to already boast a win against the older horses at WFA.
Star Turn has looked sharp in his recent trial and jump-out, notably without the blinkers on.
Dunn should be able to track Heatherly every step of the way and hopefully get a jump on Artie before Ollie pulls the trigger.
While I do expect the three-year-olds to fight out the finish, I lean to Star Turn coming out on top.