Randwick Meeting Hosts Free $10,000 Tipping Comp
The Ladbrokes Tip Off is conducted at Randwick on Saturday with a free to play tipping competition boasting an impressive $10,000 prize pool.
After three straight weeks of being conducted at the major Melbourne meeting, Ladbrokes take their $10,000 Tip Off to Sydney for nine races at Randwick on Saturday.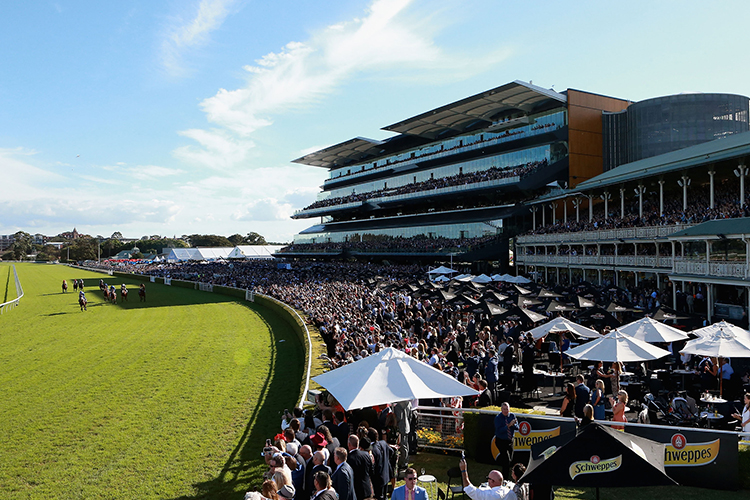 Participants are given $20 of virtual money, $10 for the win and $10 for the place for each of the nine races at Randwick. Selections have to be submitted and can be changed right up to before the advertised start time of each race.
Entrants are also entitled to one 'Game Boost' for the tournament, where for one race you have $40 of virtual money each way opposed to the standard $20.
The virtual $20 will then be used to calculate the dividend based on Ladbrokes' Final Fixed Price for your win and place outcomes on the race.
For example, where you successfully tip a runner with an associated Ladbrokes Fixed Price of $4.00 (Win) and $1.70 (Place), your score for that race will be calculated by multiplying the Fixed Win Price with the virtual $10 and subtracting the virtual $10 from the total amount. The process would then be repeated with the additional virtual $10 and the Fixed Place Price, with both sets of points then added to form your total points for that particular selection. For example:
$10 x $4 = $40 - $10 = Score of 30 (Win points)

$10 x $1.70 = $17 - $10 = Score of 7 (Place points)

30 + 7 = 37 (Total points)
The highest pointscorer of the meeting at the conclusion of Race 9 will pocket $6000, while the runner up ($3000) and third placegetter ($1000) also walk away with a prize.
Saturday's Randwick Tip Off is free to play and the prizes will be paid as cash into the winners' Ladbrokes account. Good luck!!!
LADBROKES
FREE 10k Randwick Tipping Comp
---