Selections and Best Bets for October 27
Selections and best bets from Chris Scholtz for Randwick and Moonee Valley on October 27.
RANDWICK October 27
RACE 3: (5) Ave
(Value)
RACE 4: (5) Just Dreaming
RACE 6: (1) Revenire
RACE 7: (3) Most Exalted
(EW)
RACE 9: (9) Powerline
(EW)
RACE 1: (5) Evalina; (2) Royal Celebration; (3) I Like It Easy; (1) Nicco Lad
RACE 2: (3) Sexy Eyes; (2) Stella Victoria; (1) Our Malambo (4); Tarabai
RACE 3: (5) Ave; (6) Vertex; (3) Peak Hill; (7) Mother To Race Her
RACE 4: (5) Just Dreaming; (3) Sambro; (2) Spectroscope; (1) Fabrizio
RACE 5: (3) Abdon; (8) Aqua D'ivinia; (2) Zourkhan; (5) Instant De Reve
RACE 6: (1) Revenire; (5) Beacon; (2) Single Bullet; (3) Brook Magic
RACE 7: (3) Most Exalted; (4) Bezel); (9) (11) Man Of Peace; (9) Mercurial Lad
RACE 8: (6) Sky Boy; (5) Solo Mission; (3) Savacool; (4) Raqeeq
RACE 9: (9) Powerline; (3) Coruscate; (12) Kawaikini; (10) Run Gypsy Run
RANDWICK PARLAY
RACE 3 (5) AVE: We don't get many Highway races for the country horses over this extended trip but it has drawn a competitive lot with this Bathurst-trained gelding offering good value in an open race. He recorded a strong 1600m win at the end of his last prep and gets to this trip third up after two promising efforts in shorter races when he has impressed with his eagerness to find the line. This will be his first try beyond 1600m but his latest effort at this course over 1400m when he struck trouble coming from way too far back on a heavy track suggests he will relish this trip.
RACE 4 (5) JUST DREAMING: This Kris Lees-trained mare is a second up specialist, recording three wins and a second in that mode, and that adds to her appeal under these conditions as she has never missed a place in five starts on soft tracks and is getting significant weight relief from her main rivals in the small field. She resumed with arguably her best ever first-up performance when third over this same course and distance on October 6 after setting the pace and the expected improvement she should take from that effort will make her a much tougher rival this time.
RACE 6 (1) REVENIRE: Deservedly carries the topweight in this BM78 but still looks well placed on his excellent record under big weights in similar company, an example being that he gave 5kg when beaten only 0.4 lengths by Brook Magic in a similar race in June and now meets him 3kg better. He's been placed in all four Randwick starts and can only improve off his strong first-up second to his stablemate Esperance in this same class over this course and distance on October 13 when he surged home down the outside fence in the heavy ground under 60kg.
RANDWICK FLEXI TRIFECTA
RACE 7: BOX 1/3/4/8/9/11
RANDWICK FLEXI FIRST 4
RACE 8: 3/5/6; 3/4/5/6/7; 1/3/4/5/6/7/9/ Field
RANDWICK FLEXI QUADDIE
1/2/3/5; 1/3/4/8/9/11; 3/4/5/6; 3/9/10/12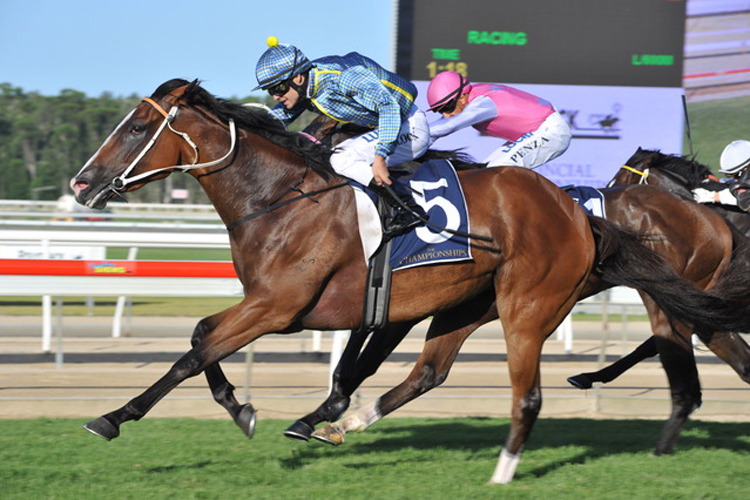 MOONEE VALLEY October 27
RACE 3: (2) Savatiano
RACE 4: (4) Into The Abyss
(EW)
RACE 5: (4) Sunset Watch
(EW)
RACE 8: (14) Ventura Storm
(Value)
RACE 10: (1) Aramayo
RACE 1: (7) Espaaniyah; (6) Biscara; (4) True Serendipity; (5) Wedgetail
RACE 2: (4) Guard Of Honour; (5) Desert Lashes; (7) Invincible Al; (2) Badajoz
RACE 3: (2) Savatiano; (4) Bring Me Roses; (1) Princess Posh; (9) Our Girl Silke
RACE 4: (4) Into The Abyss; (5) I'm So Sweet; (9) Beauty; (2) Assertive Play
RACE 5: (4) Sunset Watch; (13) Bleu Roche; (3) Spin; (7) Wagner
RACE 6: (3) Mystic Journey; (2) Fundamentalist; (9) Pierro Belle; (1) El Dorado Dreaming
RACE 7: (8) Cliff's Edge; (7) Sir John Lavery; (9) Siege Of Quebec; (1) It's Somewhat
RACE 8: (14) Ventura Storm; (10) Libran; (6) The Taj Mahal; (13) Tosen Basil
RACE 9: (6) Winx; (2) Humidor; (1) Benbatl; (5) D'Argento
RACE 10: (1) Aramayo; (&) Real Success; (4) Dealmaker; (5) Savoie