Trial Watch and Blackbook Report for December 8
Noted Trial Watch runners and eligible Blackbook horses engaged on December 8 and 9.
TRIAL WATCH REPORT
Noted Trial Horses for December 8/9
ROSEHILL SATURDAY: Creator (R1); Beidi (R2); Albumin (R7); Coruscate (R7); Ever So Natural (R7); Junglized (R7); So You Win (R8)
BEIDI
(Randwick November 27): Allowed to find his legs early in the fastest 1050m heat won by the smart mare Pumpkin Pie in 1.03.55 (34.90), getting a quiet ride from Hugh Bowman at the rear before working into it strongly between horses from the 400m and 200m. Had plenty to offer when he had to check at the 100m, losing his momentum but recovering well to hit the line untested. Set to improve sharply on his first-up effort.
NEWCASTLE SATURDAY: Invincible Lad (R1); Musical Genius (R1); Think It Over (R3); Party Glow (R5); Quenya (R5); Solera(R5); Wonderbabe (R5) ; Killer Instinct (R6); Beidi (R8).
MUSICAL GENIUS
(Randwick November 27): Lightly raced 4YO mare showed god promise with two wins last season and looks to have come up in the right form to make further progress. She travelled strongly on the bit in the fastest of the 740m heats (43.46) and had a lot to offer when she challenged the pacy winner and race rival INVINCIBLE LAD
over the last 100m. Beaten narrowly but gave the impression she could have won the trial if called on by Robbie Dolan.
DOOMBEN SATURDAY: Bombarding (R9)
HAWKESBURY SUNDAY: Trade's Star (R4)
NOWRA SUNDAY: Say Goodbye (R1); The Runner (R1); Luck's Fortune (R5).
RECENT TRIAL WATCH WINNERS: Skagerrak; Sizzled; Alternative Facts; Kapajack; Athiri; On The Top; Samadoubt; Enjoy Elsie; Regent; Re Edit; Snippetspeed; Demerara; Tassort; Czarson; Hostwin Saturn; Chess Star; Our Century; Seasons; Choice Larga; Skyray; Rosina Kojonup; Bon Amis; The Promise; Nordicus; Battle Anthem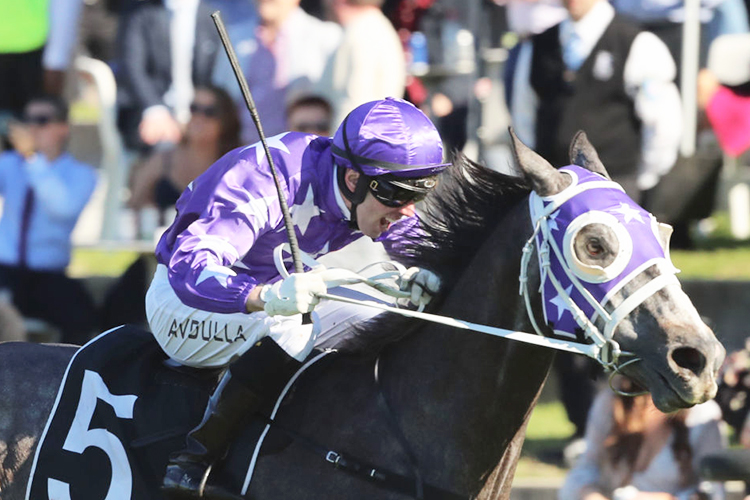 BLACKBOOK REPORT
ELIGIBLE BLACKBOOK RUNNERS - December 8
ROSEHILL SATURDAY: Araaja (R4); Etymology (R4); Sweet Victory (R6); Jorda (R7); Slow Burn (R7); Asterius (R8)
PAKENHAM SATURDAY: Wall Of Fire (R7); So Si Bon (R8); Proud Wolf (R9);
DOOMBEN SATURDAY: Our Crown Mistress (R8)
MORPHETTVILLE SATURDAY: Platinum Angel (R7)
ASCOT SATURDAY: Holy Snow (R8)
RECENT BLACKBOOK WINNERS: My Nordic Hero; Kentucky Breeze; Firsthand; Chapter And Verse; Bleu Roche; Shillelagh; Newsfan; Royal Celebration; Verry Elleegant; Ranier; Street Tough; Savacool; Ringerdingding; Sesar; Tamasa; Diplomatico; Homesman; Patrick Erin; Oohood