Trial Watch and Blackbook Report
Trial Watch and Blackbook Report for racing on November 16-19.
TRIAL WATCH REPORT
Noted Trial Runners – November 16/17/19
CANTERBURY FRIDAY: Boudicea Belle (R3); Sixes (R3)
BOUDICEA BELLE
(Rosehill November 2): Placed once from two starts last season and looks to have come on well with a Kembla Grange trial win preceding this smart effort to win the maiden heat over 1030m (1.02.45; 36.30). Patiently ridden to sit second two lengths off the leader before quickly taking command at the 250m when full of running. Soft win flattered chasers as she was eased down late.
ROSEHILL SATURDAY: Chess Star (R1); Our Century (R4); My Nordic Hero (R5); Gibraltar Girl (R7); Seasons (R8); Ready To Prophet (R8); Catesby (R9)
SEASONS
(Randwick October 30): Talented mare is in for a good campaign after her sharp second in her 1045m heat when she cruised through her gears making ground off without being put under pressure. She's only had four starts and has a very bright future. Followed up with another strong trial third at Canterbury on November 13.
READY TO PROPHET
(Rosehill November 2): Sharp 3YO filly by Smart Missile set to add to her record of one win from three starts last season. Cruised in the lead at her own tempo, sprinted off turn and had plenty in the tank running out a clear 2.3 lengths winner in the fastest of the three 1030m heats (1.02.34/34.60). Hard to beat fresh.
KEMBLA GRANGE SATURDAY: Brazenpine (R1); Perigord (R3); Brigid Of Kildare (R6).
DOOMEBN SATURDAY: Test The World (R8)
SCONE MONDAY: Hard Reality (R1); Defeat (R2); Stella Sea Sun (R2).
RECENT TRIAL WATCH WINNERS: Choice Larga; Skyray; Rosina Kojonup; Bon Amis; The Promise; Nordicus; Battle Anthem; Ozark; Newsfan; Cradle Mountain; Red Excitement; Lucky Mission; Kedah; Above And Beyond; Taniko, Wolfe; Espaaniyah; Intrepidacious; Evict; Wild Kingdom; Adana; Restrained; Time To Reign; Havenot; Brazilica; Shadow Bridge; Stampede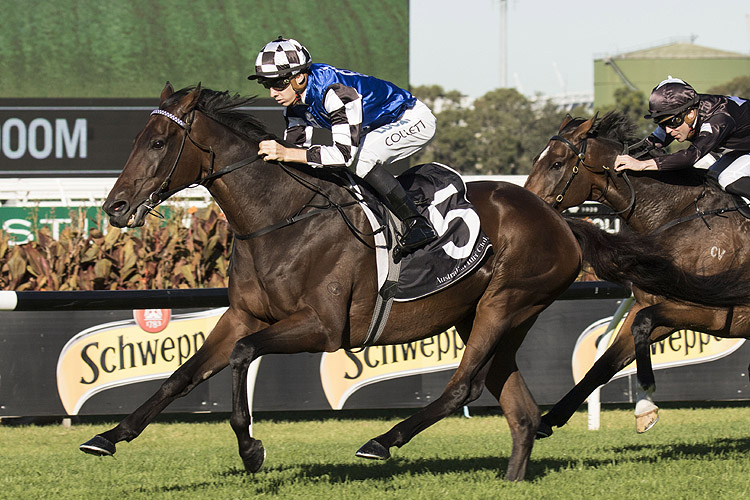 BLACKBOOK REPORT
Eligible Blackbook Runners – November 16/17
MOONEE VALLEY FRIDAY: Tezlah (R7); Freehearted (R8)
ROSEHILL SATURDAY: Firsthand (R5)
SANDOWN SATURDAY: Wall Of Fire (R2); Eawase (R3); Aristocratic Miss (R3); Black On Gold (R4); Rich Charm (R5); Secret Blaze (R7); Zoutori (R7); Sir Isaac Newton (R8); Bons Away (R9); Invincible Al (R9); Our Crown Mistress (R10); Snogging (R10)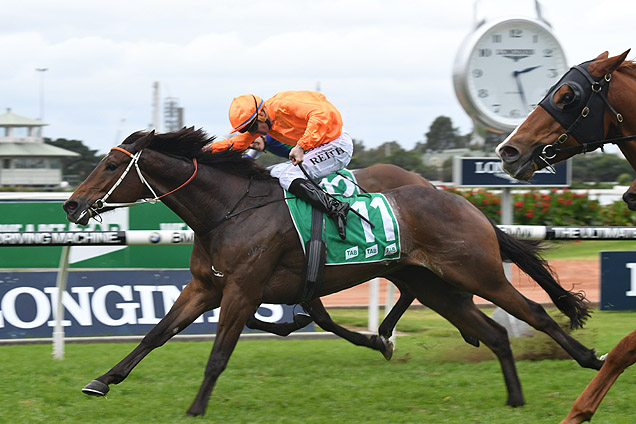 Blackbook Horses to Follow (Selected November 10)
(Suggest selected horses be followed for three starts)
ETYMOLOGY
: You could not miss his late finish.
SECRET VEGA
: Hard to beat in right class.
SO SI BON
: One day it will all go right for him.
SIR ISAAC NEWTON
: Not Group One but he can stay.
IN HER TIME
: Maybe she wins with a clear go when it was needed.
SHILLELAGH
: No luck but showed she can get a strong 2000m.
OMBUDSMAN
: Nice resuming effort from good staying type.
MONTRACHET
: Should benefit from solid first-up third.
RECENT BLACKBOOK WINNERS: Chapter And Verse; Bleu Roche; Shillelagh; Newsfan; Royal Celebration; Verry Elleegant; Ranier; Street Tough; Savacool; Ringerdingding; Sesar; Tamasa; Diplomatico; Homesman; Patrick Erin; Oohood; God Of Thunder; Miss Admiration