Waller Keeping Comin' Through Fresh For HK Mile
A mirror in his stable and no serious trackwork are all part of the preparation Sydney's champion trainer Chris Waller is giving Comin' Through ahead of Sunday's Hong Kong Mile at Sha Tin.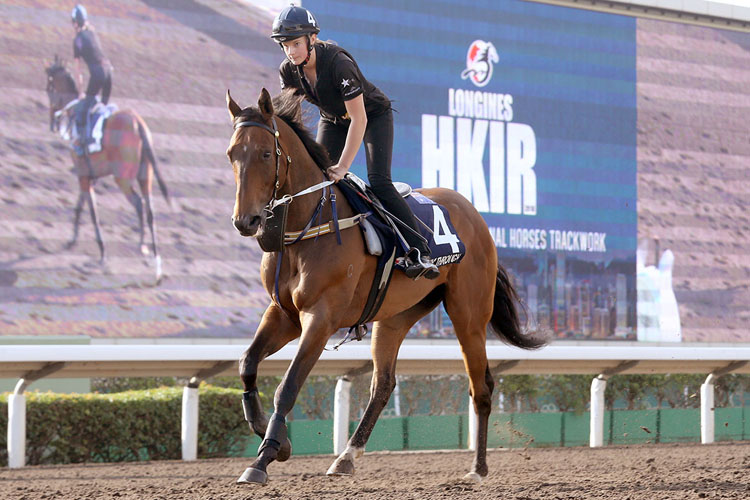 Waller knows Comin' Through produces his best form when fresh and for that reason has ruled out giving the Group One winner a fast gallop this week.
As for the mirror, Waller has had it installed in Comin' 'Through's box at Sha Tin to alleviate any boredom the horse may feel while in isolated quarantine.
"He's stabled on his own which is always a challenge with horses but he has a mirror in there so at least he can look at himself," Waller revealed.
"The horse is good. He travelled well and he's settled in well and has very much taken it all in his stride."
Waller told questioning local media they won't see Comin' Through break any records in his trackwork appearances.
"We've kept him really fresh and you won't see him gallop here," Waller said.
"I want him bouncing out of his skin because he's a good fresh horse.
"In fact his fresh record is fantastic, including winning at his first run this season, so we're hopeful.
"He's a good horse who just lost a little bit of form. Earlier in the year he did run second in the Doncaster Mile at the distance and won the Doomben Cup."
While happy with Comin' Through's condition Waller admitted his gelding faced a daunting rival in local champion Beauty Generation
, rated in some quarters as currently the best miler in the world.
"Obviously it's a strong race and we're taking on Beauty Generation," Waller said. "I've followed him closely and he is in great form and is going to be very hard to beat."