Selections and Best Bets for January 13
Selections and best bets for racing at the Gold Coast and Randwick on January 13.
GOLD COAST January 13
RACE 1: (10) Dinnigan
RACE 3: (9) Mishani El Lobo (EW)
RACE 5: (13) Invincibella (Value)
RACE 9: (9) Egyptian Symbol
• Added number for exotic players
RACE 1: 10-12-13-3
RACE 2: 15-6-5-11
RACE 3: 9-2-3-11-8
RACE 4: 5-4-6-10-16
RACE 5: 13-1-14-8
RACE 6: 3-11-8-9-14
RACE 7: 1-9-2-15-10
RACE 8: 11-12-1-2
RACE 9: 9-4-3-14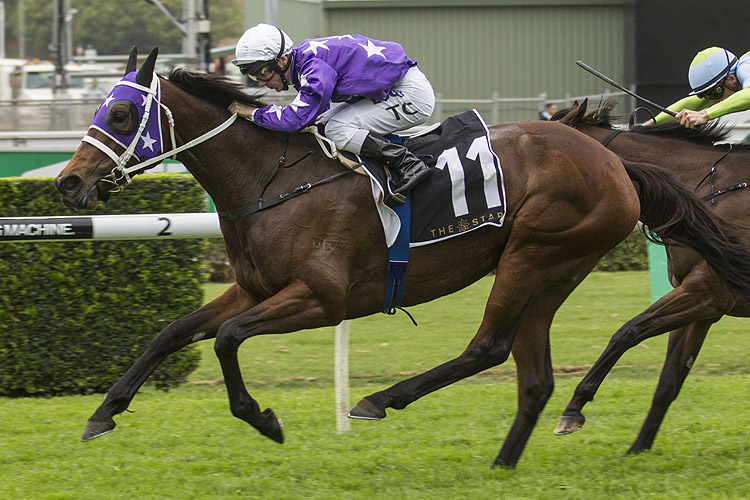 RANDWICK January 13
RACE 1: (6) So It Is (EW)
RACE 4: (5) Reach For Heaven
RACE 6: (3) Morton's Fork
RACE 7: (5) Eusebio (EW)
RACE 9: (6) Vaucluse Bay (EW)
RACE 1: 6-7-4-3
RACE 2: 4-5-3-1
RACE 3: 2-3-1-6
RACE 4: 5-2-8-7
RACE 5: 11-8-6-1
RACE 6: 3-6-5-1
RACE 7: 5-8-2-11
RACE 8: 5-8-2-6
RACE 9: 6-12-9-4
RACE 4 (5) REACH FOR HEAVEN: Went for a break in winning form in August and is primed to resume in similar vein after a long prep that has included three trials since November. Looked sharp bursting away late for an impressive win in fast time in his latest trial over 800m on his home track at Newcastle when ridden by race jockey Aaron Bullock. Like his profile for this event as he is a proven first-up winner over 1200m and has finished in the money in both his previous Randwick starts.
RACE 6 (3) MORTON'S FORK: Won the 2016 Sandown Guineas winner over this trip and ready to find that form after two excellent efforts over 1400m since resuming. Unlucky not to win last time when beaten a head by Nancy at Warwick Farm, finishing fast after being hampered on the turn, and should relish the extra 200m on this bigger track where he has never missed a place in three starts. This race sets up well for him as there should be plenty of early pressure from some obvious leaders.
RACE 7 (5) EUSEBIO: Hard to miss the excellent first-up sixth of this lightly raced 4YO over 1200m at Warwick Farm after a long break of nine months when he worked to the line strongly under little pressure, an effort that raised a stewards inquiry into his performance. He won second-up in his last campaign on his way to beating a good field in the Canberra Guineas over 1400m and the return to that trip on this big track looks ideal.
BLACKBOOK UPDATE
Eligible Blackbook Runners – January 13
RANDWICK: Morton's Fork (R6); Eusebio (R7); Vaucluse Bay (R9)
FLEMINGTON: Templar (R1); Ken's Dream (R8); Diapason (R9)
GOLD COAST: Havasay (R3); Secret Trail (R3); Eckstein (R5); Invincibella (R5); Eckstein (R6); Snippets Land (R6); Snoopy (R6); Curdled (R7); Magnufighter (R7); Havasay (R9)
BLACKBOOKERS - Horses to follow at next three starts. Selected January 6/7
FICKLE FOLLY
: Game effort after racing deep from wide gate.
SHOW A STAR
: Pleasing first start for new stable.
HANDSOME THIEF
: Luckless at Caulfield. Should atone.
TROGIR
: Tough run took its toll late. Worth another chance.
RECENT BLACKBOOK WINNERS: Machinegun Jubs; Glenall; Payroll; Miss Dubois; Dreamforce; Imperial Aviator; Realing; Lizzie L'Amour; Zestful; Sultan Of Swing; Prince Cheri; Lanciato; Feelin The Love; Lilith; Calanda.
CURRENT BLACKBOOK HORSES: Abbey Marie; Acatour; Acceaptile; Alegria; Andaz; Awesome Pluck; Beau Geste; Blackberry; Board Director; Bravo Tango; Cambage; Cedar Grande; Chapel Road; Clearly Innocent; Clever Blaze; Collateral; Curdled; Data Point; Dawn Wall; Del Prado; Diapason; Divine Unicorn; Dubaiinstyle; Dubai Sights; Earth Angel; Eckstein; El Rada; Elle Lou; Encryption; Endless Drama; Esteban; Eusebio; Faraway Town; Fickle Folly; Fiesta; Flow; Gallic Chieftain; Handsome Thief; Happy Hannah; Heavens Above; Heliosphere; I Did It Again; Impending; Inference; Invincibella; Invincible Express; Invincible Knight; Invincible Star; It's Somewhat; Jimmy Rea; Johannes Vermeer; Johnny Ge; Kementari; Ken's Dream; Khartoum; Kilimanjaro; King River; Kinshachi; Lady Lee; Lamborghini; Level Eight; Loverboy Charlie; Lucky Liberty; Mactier; Mahalangur; Magnufighter; Miss Ballantine; Miss Siska; Mister Sea Wolf; More To Gain; Morton's Fork; Muraaqeb; Muraqaba My Nordic Hero; Niccanova; No Doubt; Nurse Kitchen; Octabello; Off The Rails; Onemorezeta; Oohood; Our Century; Our Mantra; Panno Rosso; Paret; Peaceful State; Petition; Presscott; Primitivo; Ravi; Rebellious Lord; River Racer; Ruby Red Heart; Rugenbrau; Samara Dancer; Sarrasin; Saxton Rock; Secret Trail; Separee; Serenely Discreet; Shagra; Show A Star; Silverhawk; Sir Van Dyke; Snippets Land; Snoopy; Sons Of John; Strictly Legal; Sully; Superhard; Supreme Effort; Tactical Advantage; Tamasa; Templar; Terrorfilo; Tessera; Toga Picta; Top Striker; Torpenhow; Touch Of Mink; Trogir; Trubio; Tsaritsa; Tucanchoo; Up 'N' Rolling; Vaucluse Bay; Vega Magic; Wall Of Fire; Willi Willi; Xebec.
Most Read