Selections and Best Bets For May 19
Selections, best bets, parlay and blackbookers for Rosehill, Doomben, Morphettville and Flemington.
ROSEHILL May 19
RACE 3: (9) Charlayne
RACE 4: (7) Marco Man (EW)
RACE 6: (9) Rose Of Man (Value)
RACE 7: (7) Up 'N' Rolling
RACE 8: (7) Hay Now (Value)
RACE 9: (16) Star Reflection (Value)
RACE 1: 6-1-2-7
RACE 2: 2-1-3-5
RACE 3: 9-5-8-7
RACE 4: 7-5-2-3
RACE 5: 3-4-8-1
RACE 6: 9-3-10-2
RACE 7: 7-5-3-12
RACE 8: 7-3-6-4
RACE 9: 16-2-5-11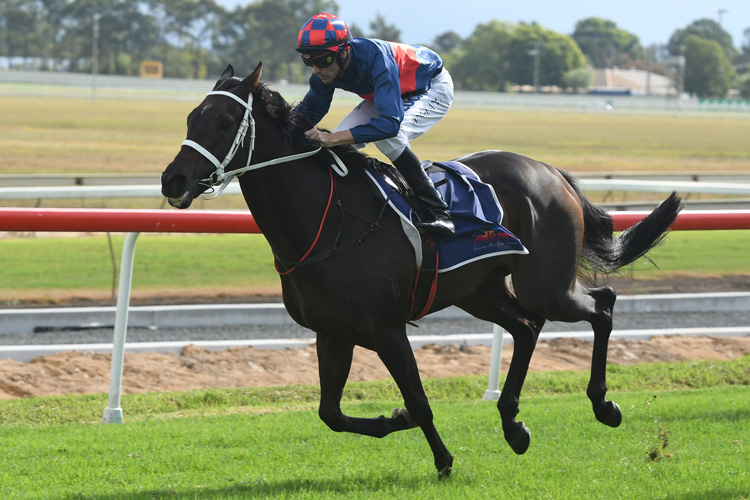 DOOMBEN May 19
RACE 2: (11) Divine Unicorn
RACE 3: (2) No Annamossity (EW)
RACE 5: (3) In His Stride (EW)
RACE 7: (9) Privlaka (Value)
RACE 9: (4) Swampland (EW)
RACE 1: 12-5-2-8
RACE 2: 11-7-9-2
RACE 3: 2-14-17-6
RACE 4: 6-1-2-5
RACE 5: 3-2-8-10
RACE 6: 8-1-2-11
RACE 7: 9-13-3-4
RACE 8: 7-12-13-3
RACE 9: 4-2-3-11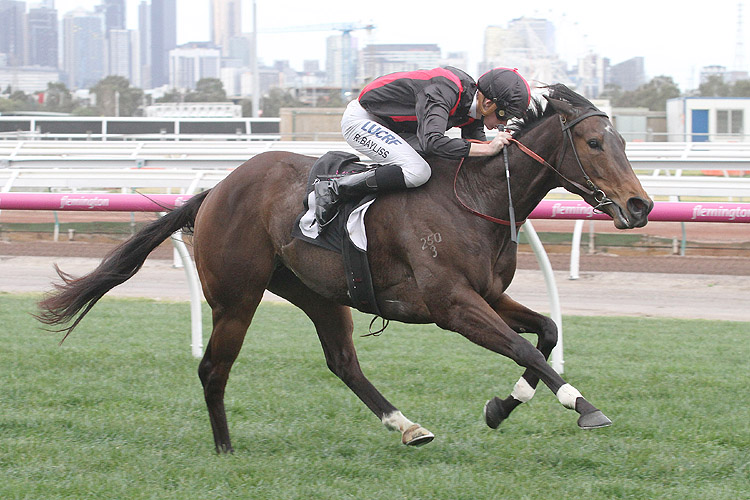 MORPHETTVILLE May 19
RACE 1: (4) Yogi
RACE 5: (9) Land Of Plenty
RACE 7: (8) Super Cash (Value)
ROSEHILL PARLAY
RACE 3 (9) CHARLAYNE
: Tricky affair but it may pan out well for this lightly-raced filly due to the expected fast pace from several rivals. Created big impression winning her first two starts before a spell including one over this course and distance in fast time. Should have finished closer when she resumed with in a hot Group 3 event over 1200m at Randwick seven weeks ago and has since trialled well in preparation for this suitable class. Holds plenty of scope for improvement.
RACE 7 (7) UP 'N' ROLLING: Showed the benefit of his three prior runs since resuming when he stepped up to 1500m to record a decisive win at Hawkesbury carrying 59.5kg on April 28. He's racing at his peak and lot to like about his chances with a 3kg drop in weight and James McDonald riding from an inside gate. Ready to crack it on his home track after three placings from his previous four attempts.
RACE 9 (16) STAR REFLECTION
: Big field with a lot of hype around several fancied runners throws up this smart mare as an excellent value gamble after luckless efforts in much stronger Group races at her last two starts. Last start she was hampered but still beaten only two lengths in the G3 Hall Mark Stakes (1200m) at Randwick and before that ran on after racing very wide for fourth in the G3 Birthday Card over this course and distance in March. Well placed to play a big hand carrying only 53kg with the advantage of a 2kg claim from a perfect inside gate.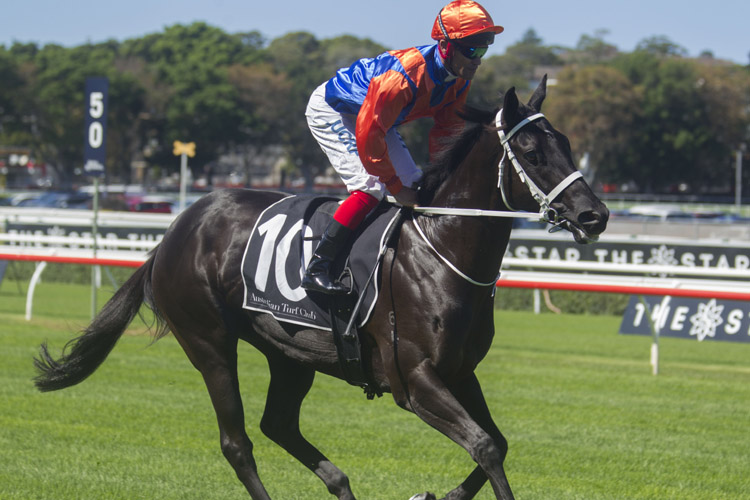 BLACKBOOK UPDATE
Eligible Blackbook Runners – May 19
ROSEHILL: Fox Swift (R3); Collateral (R7)
FLEMINGTON: My Nordic Hero (R5)
DOOMBEN: Fit For Purpose (R3); Fox Swift (R6); Satono Rasen (R8); Notonyourlife (R9)
MORPHETTVILLE: Yogi (R1); Temple Of Bel (R4); Vega Magic (R7); Santa Ana Lane (R7); Super Cash (R7)
BLACKBOOKERS - Horses to follow at next three starts. Selected May 12
FROLIC: She's found her form. Hard to beat in a suitable fillies race.
ENVY OF ALL: Solid first-up. Right race will come up.
WELL SPRUNG: One to follow in something longer.
MISS DUBOIS: Ready to win in her right grade.
FUNDAMENTALIST: Flew late. Good prospect.
CARE TO THINK: Nice return. Stradbroke conditions will suit.
RECENT BLACKBOOK WINNERS: Hiyaam; Cedar Grande; Unforgotten; King River; Seabrook; Tribal Wisdom; River Racer; Miss Siska; She Knows; Sambro; Impending; Steel Frost; Divine Unicorn; Osborne Bulls; Perast; English; Dark Dream.
CURRENT BLACKBOOK HORSES: Abdon; Acatour; Acceptile; Aide Memoire; Akkadian; Aristocratic Miss; Bastia; Beau Geste; Bedford; Belfast; Care To Think; Clever Blaze; Collateral; Consommateur; Cruze; Data Point; Dawn Wall; Del Prado; Dubai Sights; Dyslexic; El Dorado Dreaming; Elle Lou; Emphasis; Eusebio; Firsthand; Fit For Purpose; Fox Swift; Frolic; Fundamentalist; Furore; Generalissimo; Ghisoni; Happy Hannah; Heliosphere; Hopes Eternal; In Her Time: Inference; Invincibella; Invincible Star; Isaurian; Jimmy Rea; Johannes Vermeer; Johnny Ge; Kilimanjaro; Kings Of Leon; Kinshachi; Lamborghini; Le Romain; Lean Mean Machine; Leather 'N' Lace; Mactier; Magnufighter; Mickey Blue Eyes; Miss Dubois; More To Gain; Most Important; My Nordic Hero; Newsfan; No Doubt; Notonyourlife; Outback Barbie; Patrick Erin; Petition; Pinch Passion; Prezado; Raiment; Ravi; Rebellious Lord; Rising Red; Roman Typhoon; Rugenbrau; Samara Dancer; Santa Ana Lane; Satono Rasen; Serenely Discreet; Sister Sledge; Sizzleme; Slightly Sweet; Spin; Stratosphere; Strictly Legit; Sully; Super Cash; Superhard; Tactical Advantage; Tamasa; Templar; Temple Of Bel; Torpenhow; Trogir; Trubia; Tsaritsa; Tucanchoo; Vega Magic; Virtual Insanity; Wall Of Fire; Well Sprung; Wyndspelle; Yogi; Zestful.