Selections and Best Bets For Rosehill on March 31
Selections, best bets and Blackbook Update for Rosehill on March 31.
ROSEHILL March 31
RACE 1: (11) Sweet Ava (EW)
RACE 3: (11) New Universe (EW)
RACE 5: (7) Primitivo (Value)
RACE 8: (8) Mister Sea Wolf (EW)
RACE 9: (13) Beau Geste (EW)
RACE 1: 11-1-5-12
RACE 2: 2-1-3-4
RACE 3: 11-4-6-1
RACE 4: 3-1-4-7
RACE 5: 7-11-6-3
RACE 6: 2-1-6-9
RACE 7: 3-7-1-2
RACE 8: 8-4-10-6
RACE 9: 13-5-10-8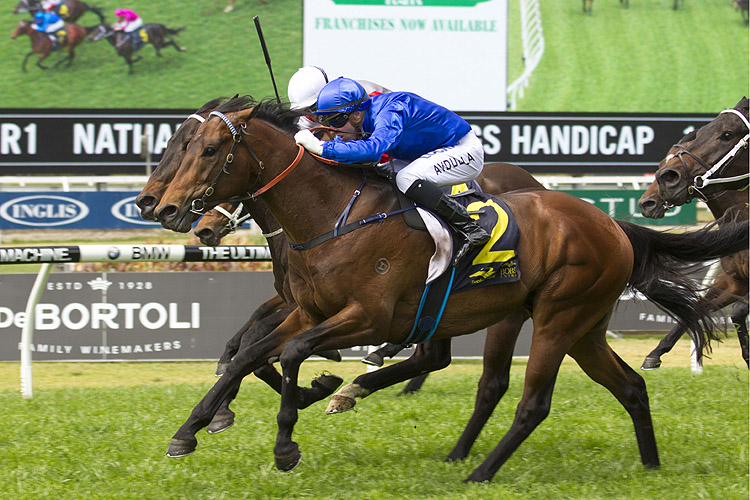 Eligible Blackbook Runners – March 31/April 3
ROSEHILL: Spin (R1); Akkadian (R1); Slightly Sweet (R4); Primitivo (R5); Ventura Storm (R6); Bring Me Roses (R7); Hiyaam (R7); Duca Valentinois (R8); Mister Sea Wolf (R8); My Nordic Hero (R9); My Country (R9); Tribal Wisdom (R9); Beau Geste (R9)
CAULFIELD: Top Of The Range (R6); King River (R9)
DOOMBEN: River Racer (R7)
NEWCASTLE: Cambage (R8)
BALLARAT TUESDAY: Virtual Insanity (R3)
BLACKBOOKERS - Horses to follow at next three starts. Selected March 24
ISAURIAN: Talented prospect holds ample scope for improvement.
SEABROOK: Classy filly. Will eat up more ground.
ENGLISH: Impressive return to form. Loves Randwick.
FURORE: Right in the mix for the Derby.
RECENT BLACKBOOK WINNERS: Outrageous; Endless Drama; El Rada; Kopi Luwak; Overshare; More Energy; Lofty's Menu; Reach For Heaven; Niccanova; Assimilate; Encryption; Our Mantra; Humidor; Comin' Through; D'Argento.