Selections and Best Bets for September 1
Selections, best bets and blackbookers for Randwick and Caulfield on September 1.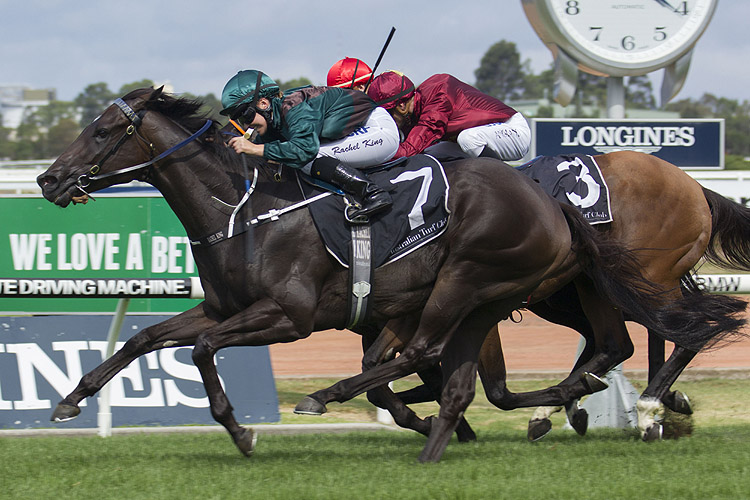 RANDWICK September 1
RACE 1 (9) More Sundays
RACE 4: (2) Brimham Rocks
RACE 6: (9) Lanciato
RACE 7: (15) Unforgotten
RACE 9: (7) Best Of Days
RACE 1: 9-5-4-11
RACE 2: 9-6-5-7
RACE 3: 6-3-9-5
RACE 4: 2-6-5-4
RACE 5: 1-5-4-3
RACE 6: 9-1-2-12
RACE 7: 15-7-10-13
RACE 8: 2-3-1-4
RACE 9: 7-5-11-9
CAULFIELD September 1
RACE 4: (9) Night's Watch
RACE 5: (7) Cordero
RACE 6: (6) Seabrook
RACE 8: (3) Voodoo Lad
RACE 9: (6) Jamaican Rain
RACE 1: 3-6-8-2
RACE 2: 3-16-15-10
RACE 3: 1-6-11-2
RACE 4: 9-12-2-5
RACE 5: 7-8-12-6
RACE 6: 6-2-4-7
RACE 7: 3-8-9-1
RACE 8: 3-8-1-4
RACE 9: 6-5-9-10
RANDWICK PARLAY
RACE 1 (9) MORE SUNDAYS: This superbly bred 3YO is unbeaten in two trials and one race start, laying the foundation for what could be an excellent career. He was always in command of his debut race over 1100m at Geelong on August 6 and then turned heads with a stunning trial win over 895m at Rosehill on August 20 when he surged past his rivals in great style, running faster time than the top class Pierata on the day- and he could have gone quicker. Exciting prospect.
RACE 4 (2) BRIMHAM ROCKS: Chris Waller has this promising import set for his first Australian win after a pleasing first-up third over 1600m at Randwick on August 4 between two good trials, a typical Waller preparation for his staying types. He's the winner of four races in the UK and his first two starts over 2000m and 2400m in Victoria in the autumn left no doubt that he would add to that record in Australia. Strong lead that Bowman sticks with him after he resumed behind the classy Avilius at Randwick - and we know that is strong form,
RACE 9 ((7) BEST OF DAYS: Hard to have missed the first Australia start by this Godolphin import at Randwick on August 18 when he finished a luckless seventh behind Kaonic over 1400m when he was slow to jump and then was left climbing over their backs with nowhere to go over the last 200m. Holds huge scope for improvement off that effort and while he will no doubt appreciate something longer in time, some genuine pace in the field will give James McDonald the chance to give him a better run than last time.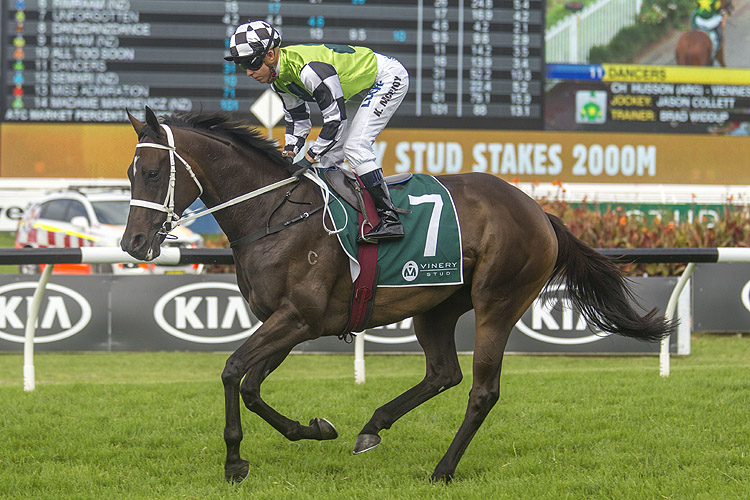 RANDWICK FLEXI TRIFECTA
RACE 8 – BOX 1/2/3/4/8/12
RANDWICK FLEXI FIRST 4
RACE 7 – 7/15; 7/10/13/15; 4/5/7/10/13/14/15; Field
RANDWICK FLEXI QUADDIE
1/2/9/12; 7/15; 1/2/3/4/8/12; 3/5/7/9/11
BLACKBOOK UPDATE
Eligible Blackbook Runners – September 1
RANDWICK: Abdon (R2); Souchez 9R2); Jake's Hill (R2); Brimham Rocks (R4);Reneged (R4); Invincible Star (R5); Lanciato (R6); Youngstar (R6); Satono Rasen (R7); Oohood (R8); Outback Barbie (R8); Fundamentalist (R8); Sir Plush (R9); Best Of Days (R9); Insensata (R9)
CAULFIELD: Istria (R3); Night's Watch (R4); Kings Will Dream (R7); Kementari (R7); Creativity (R9); Petition (R9).Leather'n'Lace
HASTINGS (NZ): Wyndspelle (R7)
GEELONG SUNDAY: Data Point (R9); Tamasa (R10); Strykinglee (R10)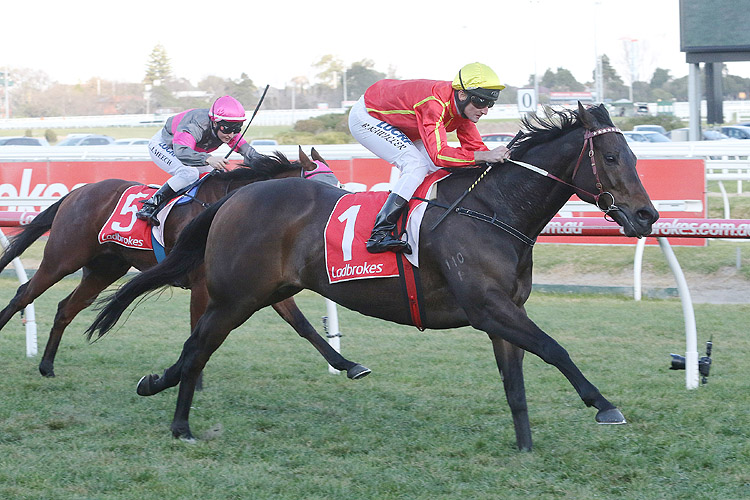 BLACKBOOKERS - Horses to follow at next three starts. Selected August 25
QUILISTA
: Encouraging first-up effort.
SIKANDARABAD
: Big effort against the Valley bias.
HIGHWAY SIXTYSIX
: Better than a Highway horse.
PERFORMER
: Watch what he can do when ridden with cover.
RENEWAL
: Sure to be improved by his first-up third.
OPPOSITION
: What you like to see from a resuming stayer.
RECENT BLACKBOOK WINNERS: Island Missile; Curragh; Tactical Advantage; Eight Below. Mother To Race Her; Mantastic; Mister Sea Wolf; Paret; Raqeeq; Snitzepeg; Spin; You've Been Had; Call Me Handsome; Order Again; Aristocratic Miss; The Passage; Le Romain; All Too Soon; Haripour; Isaurian.
CURRENT BLACKBOOK HORSES: Abdon; Akkadian; Araaja; Axella; Bedford; Belfast; Berdibek; Best Of Days; Brimham Rocks; Care To Think; Chapter And Verse; Charlayne; Consommateur; Crack Me Up; Creativity; Cruze; D'Argento; Data Point; Dawn Wall; Diplomatico; Ducimus; Dyslexic; Eagle Bay; El Dorado Dreaming; Elle Lou; Emperor's Way; Firsthand; Frolic; Fundamentalist; Furore; Generalissimo; God Of Thunder; Han Xin; Happy Hannah; Heliosphere; Highway SixtySix; Hopes Eternal; I Am Coldplay; In Her Time: Insensata; Invincible Star; Istria; Jake's Hill; Johannes Vermeer; Kementari; Kings Of Leon; Kings Will Dream; Kinshachi; Lamborghini; Lanciato; Leather 'N' Lace; Long Leaf; Mactier; Marmaris; Mickey Blue Eyes; Miss Norway; Miss Que; Mr Monaco; Nahuel; Newsfan; Night's Watch; Noire; Oohood; Opposition; Outback Barbie; Patrick Erin; Performer; Perizada; Petition; Quilista; Raiment; Ravi; Red Stina; Renewal; Ringerdingding; Ruban Bleu; Salsonic; Satono Rasen; Seaglass; See Me Exceed; Serenely Discreet; Sesar; Sikandarabad; Sir Plush; Sister Sledge; Slightly Sweet; So Splendid; Souchez; Stratosphere; Street Tough; Strykinglee; Sully; Sweet Victory; Tamasa; Temple Of Bel; Torpenhow; Trubia; Virtual Insanity; Wall Of Fire; Wyndspelle; Youngstar; Zestful.