Selections, Best Bets and Blackbookers for June 2
Selections, best bets and blackbookers for racing on June 2.
b>ROSEHILL June 2
RACE 2: (2) Gresham
RACE 3: (4) Charlayne
RACE 5: (9) Etymology (EW)
RACE 6: (8) Queen Misty (Value)
RACE 8: (13) Passage Of Time (EW)
RACE 9: (2) Akasaki (EW)
RACE 1: 6-9-1-2
RACE 2: 2-3-4-1
RACE 3: 4-8-5-1
RACE 4: 8-2-1-4
RACE 5: 9-8-1-10
RACE 6: 8-3-10-6
RACE 7: 2-5-4-8
RACE 8: 13-7-14-10
RACE 9: 2-5-9-1
RACE 3 (4) CHARLAYNE: Lightly-raced filly rises in weight but drops in class and will appreciate return to her own age after resuming in Group 3 company behind Houtzen at Randwick and then showing expected improvement to finish strongly for second to the classy Epidemic over 1100m at this course on May 19 at first run in seven weeks. She won her first two starts over 1100m early in the year in great style (including one on soft ground) and the step up to 1200m should see her continue her upward spiral.
RACE 5 (9) ETYMOLOGY: Has been hard to place since his excellent classic performances as a 3YO but recent efforts under big weights are right up to the standard required to win this evenly graded event. Meets Goathland 2kg better from his second to that horse over 1800m at Randwick two runs back prior to his last start when he was the luckless one finishing a close up fourth over 2000m at this course on May 19 under 61kg. Dropping 5.5kg off that effort and with the positive switch to a stronger rider he is well placed to find that fine 3YO form that saw him run first three in the Victoria Derby, SA Derby and VRC St Leger.
SUNSHINE COAST June 2
RACE 2: (8) Envy Of All (EW)
RACE 6: (2) Nieta
RACE 7: (11) Platinum Angel (EW)
RACE 9: (10) Privlaka (EW)
RACE 1: 14-12-6-5
RACE 2: 8-1-5-2
RACE 3: 2-7-9-1
RACE 4: 8-12-15-1
RACE 5: 7-8-4-2
RACE 6: 2-4-7-8
RACE 7: 11-2-7-3
RACE 8: 13-5-18-9
RACE 9: 10-17-15-22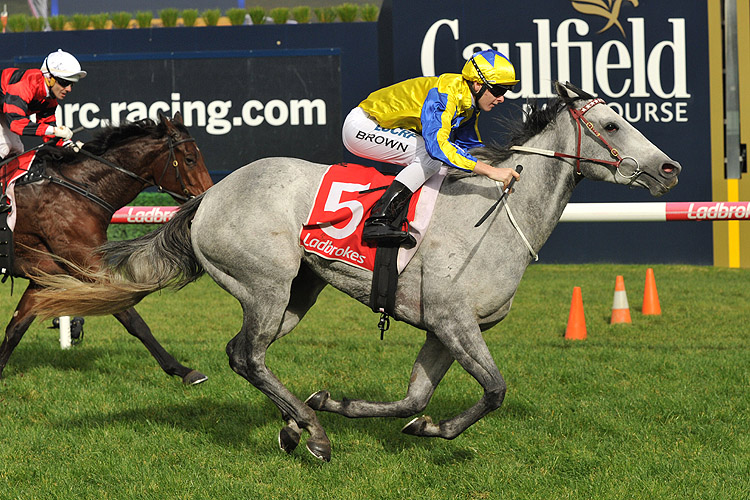 BLACKBOOK UPDATE
Eligible Blackbook Runners – June 2
ROSEHILL: Charlayne (R3); Dagny (R5); Firsthand (R8)
MOONEE VALLEY: My Nordic Hero (R7)
SUNSHINE COAST: Envy For All (R2); Aide Memoire (R7); Notonyourlife (R8); Belflyer (R9); Magstock (R9)
MORPHETTVILLE: Going Gaga (R6)
BLACKBOOKERS - Horses to follow at next three starts. Selected May 19
PERIZADA
: Genuine mare. Best against own sex.
SONY LEGEND
: Ready to pick up a race over the carnival.
MR MONACO
: Should find a suitable winter staying race.
HAN XIN
: Must be fitter for the Derby.
GOING GAGA
: Best served by a stronger rider.
RECENT BLACKBOOK WINNERS: Hiyaam; Cedar Grande; Unforgotten; King River; Seabrook; Tribal Wisdom; River Racer; Miss Siska; She Knows; Sambro; Impending; Steel Frost; Divine Unicorn; Osborne Bulls; Perast; English; Dark Dream; Yogi; Santa Ana Lane; Bastia; Rising Red; Lean Mean Machine.
CURRENT BLACKBOOK HORSES: Abdon; Acatour; Acceptile; Aide Memoire; Akkadian; Araaja; Aristocratic Miss; Beau Geste; Bedford; Belfast; Belflyer; Care To Think; Charlayne; Clever Blaze; Consommateur; Cruze; Dagny; Data Point; Dawn Wall; Del Prado; Dubai Sights; Dyslexic; El Dorado Dreaming; Elle Lou; Eusebio; Firsthand; Frolic; Fundamentalist; Furore; Generalissimo; Ghisoni; Going Gaga; Han Xin; Happy Hannah; Heliosphere; Hopes Eternal; In Her Time: Inference; Invincibella; Invincible Star; Isaurian; Jimmy Rea; Johannes Vermeer; Johnny Ge; Kilimanjaro; Kings Of Leon; Kinshachi; Lamborghini; Le Romain; Leather 'N' Lace; Mactier; Magstock; Mickey Blue Eyes; Miss Dubois; More To Gain; Most Important; Mr Monaco; My Nordic Hero; Newsfan; No Doubt; Notonyourlife; Outback Barbie; Patrick Erin; Perizada; Petition; Pinch Passion; Prezado; Raiment; Ravi; Rebellious Lord; Roman Typhoon; Rugenbrau; Samara Dancer; Satono Rasen; Savanna Amour; Serenely Discreet; Sister Sledge; Sizzleme; Slightly Sweet; Spin; Sony Legend; Stratosphere; Strictly Legit; Sully; Super Cash; Tactical Advantage; Tamasa; Templar; Temple Of Bel; Torpenhow; Trogir; Trubia; Tsaritsa; Tucanchoo; Virtual Insanity; Wall Of Fire; Well Sprung; Wyndspelle; Zestful.