A bit of Mi old strategy behind Charger's spark
In the wake of Charger's successful first-up run last Friday, former New Zealand trainer Stephen Crutchley revealed he stuck to a blueprint that paid off for the best two-year-old he ever put the bridle on more than a decade ago.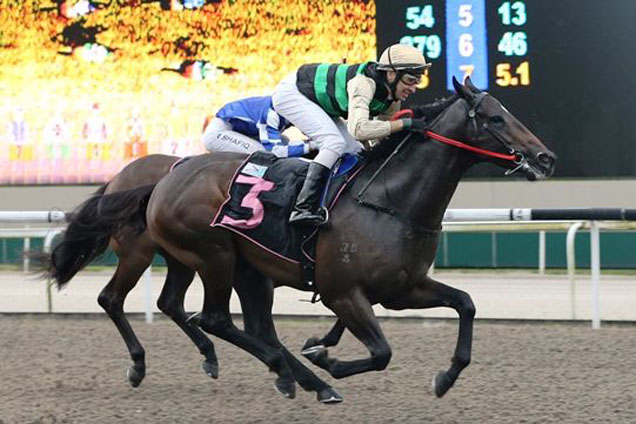 John O'Hara's assistant-trainer said Charger's final prep was modelled after the same routine he gave flying filly Mi Jubilee on her way to winning four races at her 2YO campaign, including the Group 1 Ellerslie Sires Produce Stakes in 2005.
"I only gave Charger
his pre-ORT (pre Official Race Trial) two weeks before the race week itself, his ORT the next week and he then went straight to his first race on Friday," said the Kiwi horseman.
"I did the same thing for Mi Jubilee and she went on to win the Matamata Breeders' Stakes and the Ellerslie Sires Produce. She was the first horse to beat the great Darci Brahma in the Sires Produce.
"These two-year-olds don't work themselves out. You've got to work them hard and they will come through all right."
Crutchley said Charger, a handsome colt by Dick Turpin, had pulled up from his maiden run as fresh as a daisy.
"There are six races in the 2YO series and you don't want to run in all of them," he said.
"But Charger was going so well after that first run. He never left an oat and he's bouncing around.
"He's so well that you just have to keep them going and the next race he will run in will be the next Leg of the series."
The second Leg of the Singapore Horseshoe Series is the Singapore Silver Horseshoe, which just like the Kranji Nursery Stakes that Charger claimed, will be run over 1000m on Polytrack on April 30.
"(Owner) Constance Cheng has a few two-year-olds coming through like that one by Street Boss (Silent Boss), but Charger was the most forward one," said Crutchley.
Known for being one of the most involved owners at Kranji, Cheng was as usual on hand at the barrier trials whenever one of her charges is entered, this time watching mare Falkirk Lead go around under Alan Munro (sixth). The daughter of Falkirk and two-time winner has not raced since July last year and is not far off her racing comeback.
"It was good to see Charger win the first Leg on Friday night," said Cheng.
"He's still got a fair way to go. Thanks to John and Steve, not to forget Michael Rodd for the good work on this horse."