Bowman, Hewitson, Yeni, Domeyer to ride at Raffles Cup meeting
Four jockeys contesting the upcoming inaugural Premier Gateway International Jockeys Challenge at Kranji on 25 September, 2018, have also been granted a visiting jockeys' licence by the Singapore Turf Club to ride at the Raffles Cup meeting on 23 September, 2018.
They are Hugh Bowman (pictured above) from Australia, and a trio from South Africa, Lyle Hewitson, Muzi Yeni and Aldo Domeyer, who finished in the top three in that order on the jockeys' premiership in their country's 2017/2018 racing season.
HUGH BOWMAN
Four-time Sydney champion jockey Hugh Bowman, 38, is the 2017 Longines World's Best Jockey and recipient of the inaugural Bart Cummings Medal in 2008-2009, but is probably better remembered as world champion mare Winx's regular partner.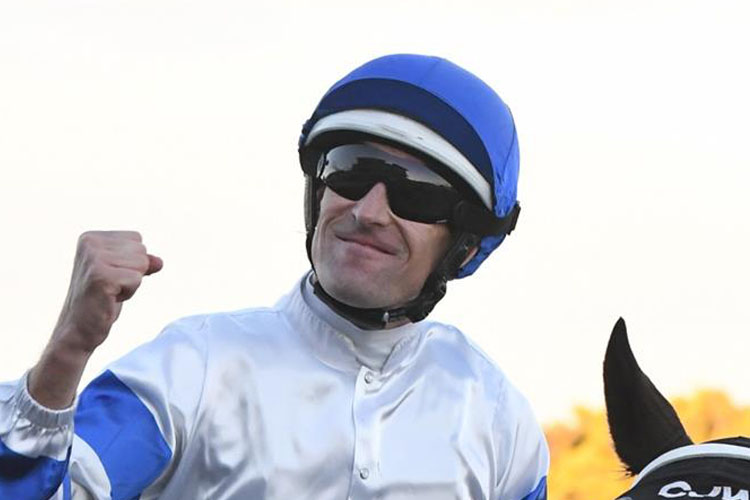 He did his apprenticeship under former champion jockey-turned trainer Ron Quinton, and boasts close to 2,000 winners to his name, including 78 at Group 1 level. While his three Victoria Derbies (Lion Tamer in 2010, Sangster in 2011 and Polanski in 2013) were long regarded as his career highlights, they have since been eclipsed by his three Cox Plates (2015 to 2017) aboard Winx. Bowman and the wonder mare will bid for an unprecedented four-in-a-row on October 27.
Well-travelled, Bowman has also ridden winners in different corners of the globe, including England, Hong Kong and Japan where he won the famous Japan Cup aboard Grand Cheval last year, and of course, Singapore where he is often invited to ride at feature race meetings, coming close with a third on Fastnet Dragon in the 2015 Group 1 Emirates Singapore Derby.
Currently second on the Sydney metropolitan jockey's premiership, Bowman goes to scale at 56kgs.
LYLE HEWITSON
Newly-crowned South African champion jockey Lyle Hewitson is only 20, and already has more than 400 winners under his belt.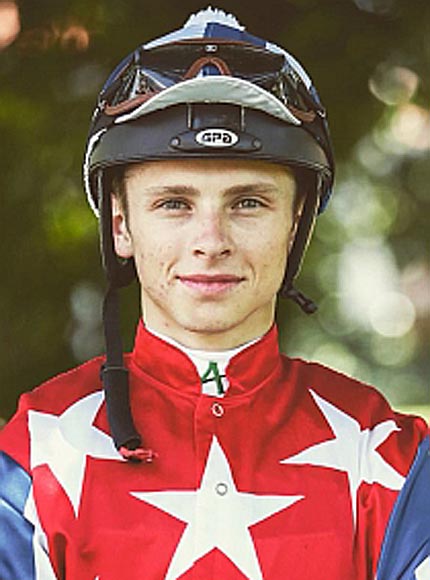 From young, Hewitson wanted to become a jockey like his father Carl Hewitson, but he was also a good student in school. With his parents adamant he should not stop his schooling, Hewitson started off as a work rider in Durban and Johannesburg, winning several races in that category, finishing on top in 2014 while still studying for his final year.
Though Hewitson did brilliantly in his studies, he still chose life in the saddle. He joined the Jockeys' Academy in 2016 and blitzed through his apprenticeship. Within three months, he outrode his allowance, in other words he had ridden 60 winners in a time when other apprentices would take between two to five years.
He was runner-up to Callan Murray in the South African champion apprentice jockey that year before scoring a landslide victory at the following year's championship. On March 6, 2018, Hewitson's win on Shenanigans broke Gavin Lerena's record of 284 winners by an apprentice jockey.
But more pointedly, he became the first apprentice jockey since the legendary Michael Muis Roberts in the early 70s to claim the national title at the just-concluded South African season. Incidentally, he also claimed his second apprentice jockey title that season.
He rode his first Group 1 winner on Undercover Agent for Brett Crawford in the Rising Sun Gold Challenge at Greyville in June, 2018. He also won on Redberry Lane for Sean Tarry in the Garden Province on Durban July day.
Hewitson goes to scale at 53kgs
MUZI YENI
Muzi Yeni, 31, honed his craft at the South African Jockey Academy in 2003. After a slow start, he soon made his mark across all the main centres in South Africa to become one of their most popular jockeys, both for his skills on the track and friendliness off the track.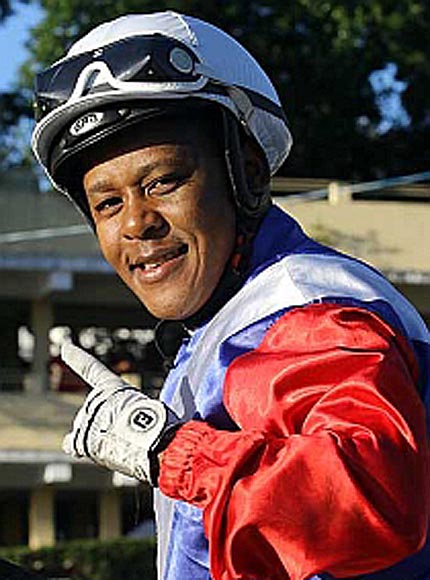 All-up, the pint-sized but powerful jockey has racked up more than 1,300 winners including 19 at Grade level and 22 at Listed level. Most notably, he won six at Grade 1 level, the President's Champions Challenge twice on Happy Landing in 2011 and Coral Fever in 2018, the Champions Cup on Master Plan in 2012, the Allan Robertson Cup on Alboran Sea in 2014, the Thekwini Stakes on Lauderdale in 2015 and the SA Classic with Lobo's Legend in 2018.
Based in Johannesburg and Durban these days, Yeni also shuttles every Monday to the smaller centre of Kimberley where he won the jockeys' premiership nine times.
Currently leading the South African jockeys' premiership, Yeni boasts some international experience as he also rode in Greece, Brazil, Mauritius and Korea where he won a race in a jockeys' series in 2010.
Yeni goes to scale at 50kgs.
ALDO DOMEYER
Son of top South African jockey Andrew Fortune, Aldo Domeyer did not get off to the best start after he decided to follow into his famous father's footsteps. He was told he was 'not good enough' at his first year at the South African Jockey Academy in 2003, but he went back four years later to prove them wrong, riding 200 winners at his first four years of riding.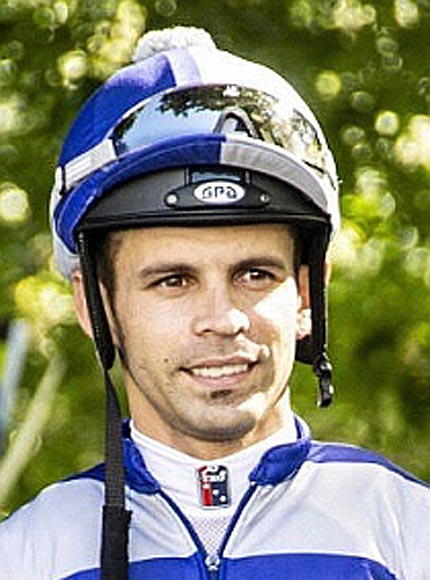 In 2013, he captured his first Grade 1 race, the famous J & B Met aboard Martial Eagle. Currently the leading jockey for Mike Bass and Candice Robinson after spending years as the No 1 rider to the Plattner family, Domeyer, 31, has racked up in excess of 850 winners, including 21 Group and 18 Listed winners, most notably the Grade 2 Prix du Cap and Grade 3 Cape Derby.
He had short invitational rides in Korea, Macau and Mauritius as an apprentice jockey, landing the Korean event.
Domeyer sat in fourth place for a long time on the 2017/2018 season before a late surge saw him snatch third place to finish on a final haul of 137 winners, incidentally taking the Cape champion jockey title.
Domeyer goes to scale at 56kgs.