Chairman's meeting postponed to this Sunday
Trainer Lee Freedman was not in the best of moods after Chairman was left out in the cold from last Sunday's Dester Singapore Gold Cup.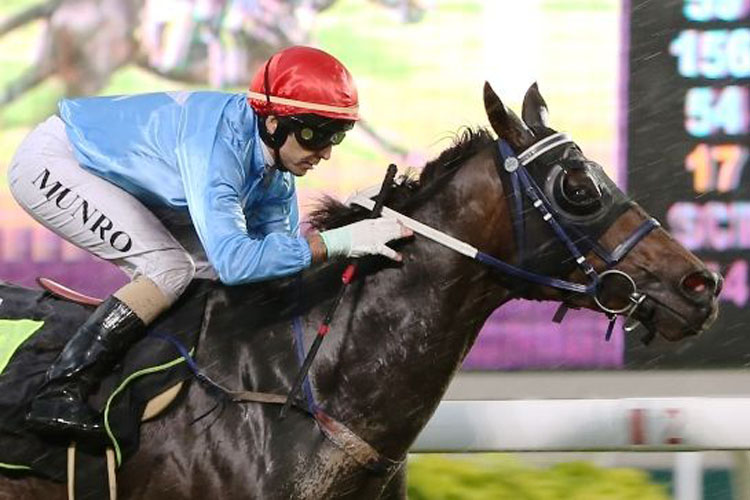 The Galileo four-year-old has been shaping up as one of the leading contenders to the handicap feature, especially after winning a BM74 race over 2000m in convincing manner two runs back before finding the line like a genuine stayer in the Group 3 El Dorado Classic (2200m) three weeks earlier, running second to Secret Win.
His ratings of 74 were, however, insufficient for him to slip into the final 16, much to Freedman's and the Thai owners' (Falcon Racing No 7 Stable) dismay. He was the Emergency Acceptor No 2 and did not get a berth after scratchings.
But after watching Gilt Complex's win in the Group 1 race over 2200m and reviewing his horse's formline (Secret Win ran a moderate eighth in the Gold Cup), the Australian Hall of Fame trainer might have felt like that punter who just saved his hard-earned from being plonked on a beaten horse.
Initially more of a running mate, Chairman
, an Irish-bred formerly prepared by Irish champion trainer Aidan O'Brien as Cole Porter, was upgraded as the stable's only Gold Cup hope after first-stringer Lim's Samurai succumbed to leg issues.
But even without Lim's Samurai, the multiple Melbourne Cup-winning trainer still rated him highly, and thought it would be a big buzz to hold a strong card in the most prestigious race of the Singapore racing calendar, barely a few months into his new stomping ground.
Freedman was in the end left high and dry, but the result has cooled his jets a little.
"I'm not so upset anymore. I think the form in the El Dorado was not very strong and maybe it wasn't such a bad thing he didn't run in the Gold Cup," said Freedman sportingly.
"He's still a young horse learning his craft and he will keep progressing."
With Chairman bucking his brands off, Freedman had to find a race and has entered him as soon as Sunday's $80,000 Class 3 race over 1600m.
"It's not the right trip, but there was no other alternative for him," said Freedman who has also entered Sunday's Lim's Archer in the same race.
"Win or lose, I'll put him away for the season and bring him back either in January or February. He's the type of staying horse who is difficult to find a race for.
"We'll see how he goes through his grades. There is always next year's Gold Cup, but it'll be over 2000m this time and it's still a long time away."
As for Lim's Samurai, Freedman is also mapping out ambitious goals for the Japanese-bred four-year-old by Samurai Heart, but will ensure he gets over his niggles first.
"It's been tough for us as far as the Gold Cup is concerned. We also lost Lim's Samurai after that 1400m race (Racing Guide Classic where he ran second to Poseidon), but that's racing," said Freedman.
"He had a slight stress to his suspensory and has been recuperating at the stables. He seems to be responding well, but we won't see him until next year."