Duric wastes no time as treble springs him back to the top
Newly-crowned Singapore champion jockey Vlad Duric has quickly made up for lost time with a terrific riding treble that saw him vault to a place that was his last year in the space of three rides – top of the log.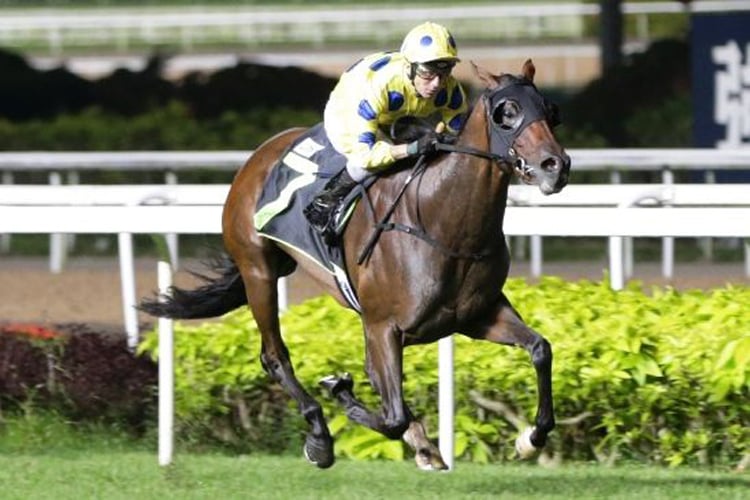 The Australian rider was at his first 2018 meeting after being benched at the first two opening meetings at Kranji due to a two-day ban for careless riding.
In spite of the headstart the likes of A'Isisuhairi Kasim (three wins), and a group of six jockeys all on two winners, have taken in the first two 2018 meetings, Duric has leapfrogged to the top on a better countback for thirds (A'Isisuhairi has no placings).
Making the most of his small book of only four rides, Duric got on the board at his second ride, aboard favourite ($15) Per Incharge for Leticia Drgaon in the $85,000 Restricted Maiden race over 1400m before doubling the dose in the next event aboard another favourite ($12), Turf Champion for Mohd Yusof in the $45,000 Class 4 Non Premier race over 1800m.
Jumping aboard newcomer Mr Colin for trainer James Peters in the $20,000 Open Maiden race over 1200m, Duric did not let his chance of beginning his 2018 season with a bang go begging.
Settling the Falkirk four-year-old in midfield, Duric waited until the top of the straight to release the handbrakes. In one fell swoop, the new Oscar Racing Stable-owned galloper zipped past his rivals to power away to a 4 ½-length win from Libeccio (Zawari Razali) with Pure Spark (Glen Boss) third another half-a-length away. The winning time was 1min 10.13secs for the 1200m on the Long Course.
"Last year, it took me five to six meetings to get my first win, so it's really good I got on board early," said Duric.
"I came here tonight with only four rides and I thought the trainers were doing me a favour with a good blowout. I'm coming back on Sunday, and hopefully the good start keeps going.
"I said to James that this horse (Mr Colin) was a really genuine racehorse. He's really quiet and I was actually worried he was too quiet in the race.
"But he was the ultimate professional in the end. He was absolutely spot-on.
"I like the way he put his head down and galloped. When you ride horses like that, you're halfway home."
Peters said he was really impressed by his first 2018 winner.
"He travelled well throughout and I was really impressed with the way he won," said the Briton.
"I'm just very happy for Mr Phua (Chian Kin) who has been supporting me in the last 18 months."