Ettijah the perfect wedding present to the Le Granges
Assistant-trainer Jacci de Tert dedicated Friday night's winner Ettijah to newlyweds Daniel and Amelle Le Grange who were getting married thousands of kilometres away in England.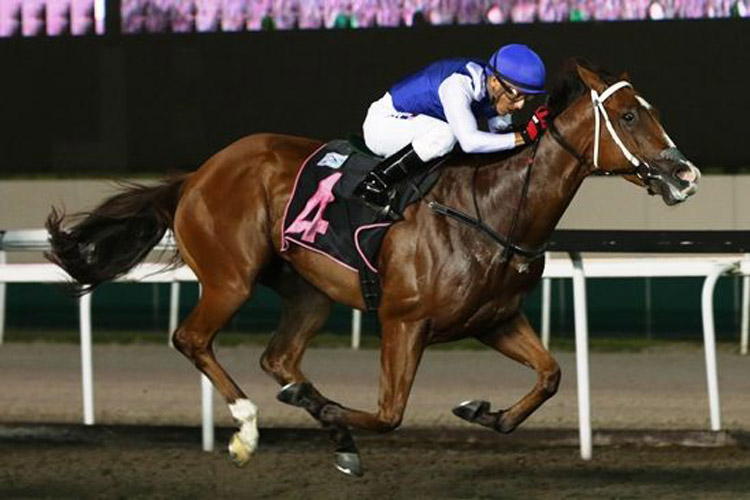 Kranji-based South African trainer Ricardo Le Grange had during the week flown to England to attend the wedding of his younger brother along with stable jockey Barend Vorster and his family, leaving the running of the stables to his right-hand woman.
With a big team of seven runners on Friday and another six on Sunday, Le Grange could ill-afford to leave anything to chance, and could not have a more reliable pair of hands and eyes than de Tert's.
The South African horsewoman was relieved she had been able to hold the Le Grange fort with a winner, more so when it would make a lovely wedding present.
"After the first race, I thought 'oh no' this is not happening. Super Dan missed the start and things just didn't go right for him," said de Tert.
"But luckily Ettijah
has won. It takes the pressure off the shoulders just a tad.
"I'd like to dedicate that win to Daniel and Amelle who are getting married today itself in England. Congratulations to the beautiful couple!"
De Tert said the instructions to jockey Oscar Chavez was to work out how the speed sorts itself out on the inside before deciding whether to press on from the wide alley (10) or not.
"We looked at the card and there were quite a few really fast horses on our inside. I told Oscar not to taken them on if they're quicker," she said.
"It's a Polytrack race and we had to ride him positive and it's worked out really well."
Chavez jumped off saying that the step-up to 1700m at his last start was in hindsight a premature move for Ettijah even if he is a son of New Zealand Derby winner Jimmy Choux.
"I thought there would be more speed to the race, but we landed in front and I just let CC (Wong Chin Chuen on Sun Empire) take us across," said the Panamanian-born jockey who rides many of the horses raced by Al-Arabiya Stable, Ettijah's owner.
"He was travelling as he wanted once in front. In the straight, he kicked again but after the early effort, he was entitled to get a little tired in the end."
Ettijah ($22) indeed looked like he was scraping the bottom of the barrel as the swoopers descended thick and fast around two lengths astern, but a wedding present would have been all wrapped up in any case as the first placegetter was stablemate and newcomer Majestic Empress (Krisna Thangamani) who came up short by three parts of a length.
Favourite Royal Guard (Matthew Poon) was in a striking spot but could only run third another neck away. The winning time was 1min 11.57secs for the 1200m on the Polytrack.
Chavez, who rode Ettijah at his maiden win in a Restricted Maiden race over 1200m on June 23, said not to write off the New Zealand-bred as a future staying prospect, but maybe not just yet.
"We probably put him over the wrong distance at his last start (1700m). It was too long too soon for him," he said.
"Back to 1200m, he ran a lot better. If we put him in the right class and in the right race, I believe he can go far.
"He's quite a funny-looking horse. He's got a big long neck and you almost feel like you have to overreach over his neck to get the best out of him, but he sure has ability."
With that second success, Ettijah has now taken his budding earnings close to the $80,000 mark for his connections.