Mighty Conqueror resumes stronger and better
A mentally and physically stronger Mighty Conqueror was seen in full flight at his victory in the $80,000 Class 3 race over 1000m on Friday.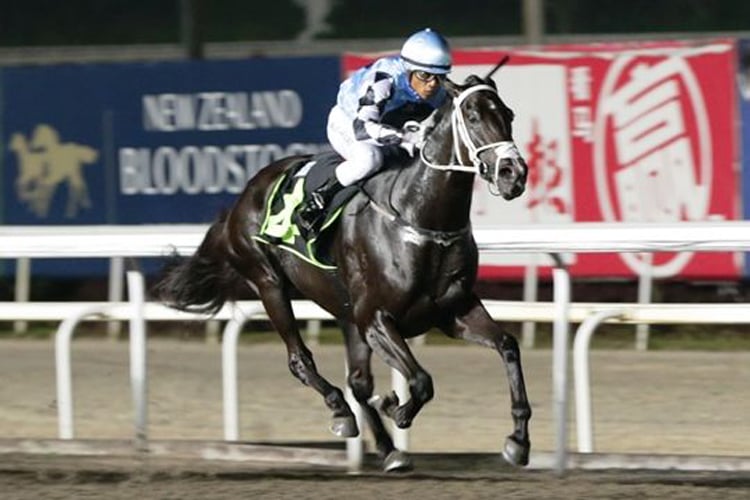 The Patapan five-year-old had long been regarded as one of trainer Mark Walker's most progressive individuals, but just had not grown to his full potential since his winning debut one year ago.
But from the way the previous four-time winner stood over his 11 rivals first-up from a 77-day layoff, no doubt helped by a charmed run along the rails from barrier No 1, it was quite apparent the penny might have finally dropped.
Taking the trail behind stablemate Champagne Rein (Shafiq Rizuan) from the get-go, the Synthetic Stable-owned gelding was jogging as the field neared the home turn, and the moment he dived through the gap, the issue was soon a foregone conclusion.
Under Walker's apprentice jockey Zawari Razali's urgings, the $15 favourite powered away to a commanding break before being reeled in late by Red Dawn (John Powell).
The official beaten margin was one-and-a-half length with a gallant Mystic Master (Manoel Nunes) third another head away. The winning time was a new class record of 57.96 seconds for the 1000m on the Polytrack, only 0.2 second outside the course record held by Northern Lion since 2011.
"He had all in his favour tonight. He jumped well from his good gate, he was nice and fit and he hit the line strong," said Walker.
"He is mentally a lot more mature now. He was quite a handful in the past and we have to change up his training routine.
"Like he does a lot of treadmill and swimming. We have to try something different with him or he will think he knows more than us.
"Physically, he is also stronger as we could see tonight. He was up 11 kilos and he is just getting better and better.
"Even though he's won twice on turf, he has shown better Polytrack form from what I've seen. We'll just see how far he can go at this level."
Zawari said he could feel the full "might" of the New Zealand-bred the moment he allowed him to truck into the box-seat, and when Champagne Rein rolled off at the 600m, he needed no second invitation.
"He was pulling and feels much stronger than before. When the horse in front rolled off, I was only too happy to let my horse go right through," said the Malaysian apprentice jockey.
"He was going so well that I just let him go. At the 200m, I knew I couldn't lose.
"A big thank you to my trainer and the owner for putting me on this horse. He's a very good horse."
With that fifth win from only 12 runs, Mighty Conqueror
has now seen his bank account bulge past the $200,000 mark for the Synthetic Stable.