Poon's Preditorial instincts on the rampage
Three meetings, four winners, that would be the proud record Hong Kong's rising star Matthew Poon now boasts at Kranji.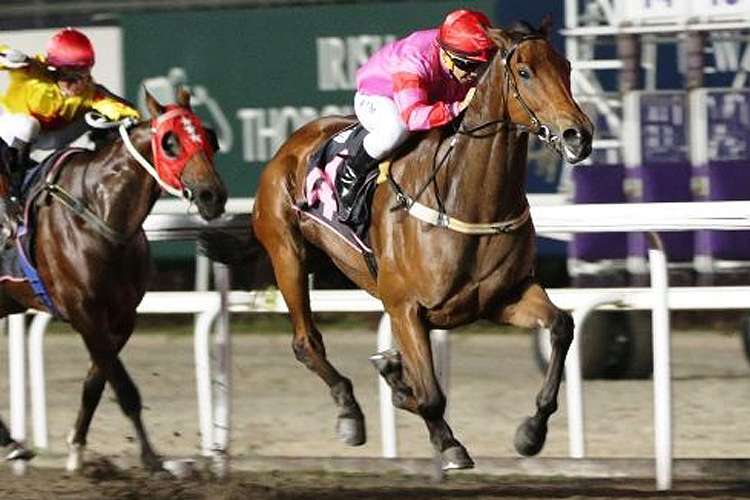 And counting - as the tally could go upward with his near-full book of nine rides on Sunday.
The 23-year-old Adelaide Dux could have been swell-headed by the whirlwind success at only his first Singapore stint, but his answer was as modest and sincere as the young man himself.
"I'm only trying my best. I have to thank Mr Baertschiger and all the other trainers for their support," said Poon.
"They have given me nice horses to ride and I go out there and try my best. This one (Preditor
) is another nice horse and I just followed Mr Baertschiger's instructions, and it's paid off."
When asked if the results have exceeded his wildest dreams, Poon did admit he did not expect such a prolific stay.
"When I came here, the main goal was to gain more experience and take it all back home to improve my riding," he said.
"Riding four winners have been just fantastic. I really enjoy it here and I hope to come back again one day."
Baertschiger said Preditor had many factors in his corner other than Poon's able hands and two-kilo claim.
"He had a light weight, plus Poon's two-kilos that shaved it off to 51kgs," said the Australian trainer.
"He was also well drawn in one. The only worry was it was his first time over Polytrack, but he does work well on it.
"He pulled up well after the Derby. He didn't run a bad race finishing fifth to Infantry.
"The Gold Cup was not in the plans, but I am starting to think about it now. We'll see how it goes, but he won't go through the first two Legs (of the Singapore Triple Crown series, the Kranji Mile and the Raffles Cup)."
Known as Predator in New Zealand where he racked up two wins and NZ$22,000 in prizemoney, Preditor has now seen his local account swell to $160,000 after his third Kranji win in the $100,000 Open Benchmark 89 race over 1600m.
Parked in an ideal spot in third hugging the rails courtesy of his barrier No 1, Preditor (even-money favourite) punched through the gap as race-leader Mighty Kenny (Nooresh Juglall) weakened and rolled off to go and post a three-quarter-length win from Robin Hood (Olivier Placais) with Mighty Kenny hanging on for third place another half-length away. The winning time was 1min 37.83secs for the Polytrack mile.