Sacred Croix makes it three in a row
Sacred Croix continues to live up to the early promise shown with a third win in a row at Kranji on Sunday.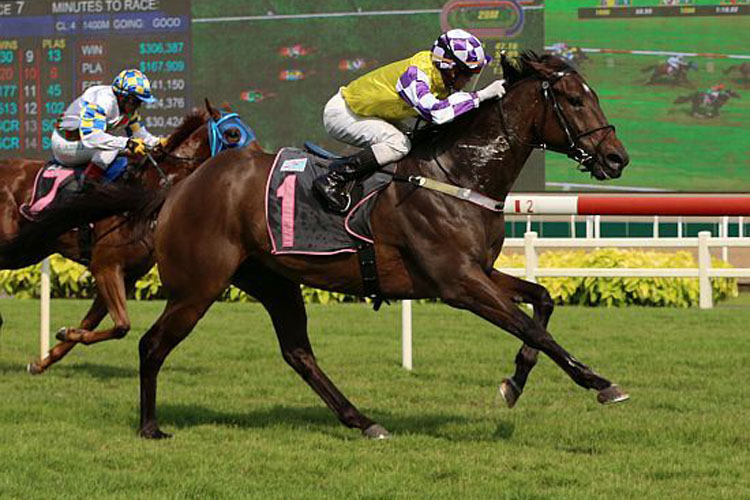 Trainer Mark Walker for one had always thought highly of the Savabeel four-year-old, and the current winning streak has certainly given the Kiwi handler even more food for thought about loftier ambitions.
"He's by Savabeel. I hope he'll end up a Derby horse," said Walker.
There are still over four months to go before the Group 1 Singapore Derby (1800m) is run on July 21, with Walker mindful he needs to pad up his rating further, but in a timely and smart way at the same time.
"I discussed with (assistant-trainer) Gus (Clutterbuck) on the way down and we may give him one more run before we put him aside and think about the Derby," he said.
"I hope he does not get too many points today. He didn't beat much, anyway.
"It's hard to win three in a row in Singapore, more so when today, he was stopped in his tracks and he had to pick himself up.
"He also had 58.5kgs on his back. It was a very good effort.
"A big thank you to Dato Yap (Kim San of Raffles Racing Stable) who has been a big supporter of Singapore racing for a long time. They deserve all the success coming their way."
Sacred Croix
's treble feat was also owed in a large measure to his partner at all three victories, jockey Benny Woodworth, whose newfound association with Walker seems to have gained further traction since their Group 1 Dester Singapore Gold Cup triumph with Elite Invincible last November.
The Malaysian jockey had Sacred Croix in a perfect spot behind the speed in transit, but he had to switch to Plan B when the runs did not come up as expected in the home straight.
"We were sitting in the box-seat behind two horses and travelling well, but at the top of the straight, the leader was not moving and I had to wait and wait," said Woodworth.
"I had to come off heels, and luckily, he quickened very fast. He showed a very good turn of foot."
Indeed, once Sacred Croix ($23) was set alight and had the winning post in his sights, he skipped clear to go and dominate the fast-finishing Per Inpower (Azhar Ismail) by 1 ¼ lengths with Gentlemen Agreement (John Sundradas) running on late for third another neck away. The winning time was 1min 22.92secs for the 1400m on the Long Course.
With that third success, Sacred Croix has already returned close to $60,000 in stakes money to the Raffles Racing Stable.