Wimbledon just did not act in Korea's sand, says Peters
From his vantage point in the overseas guest trainers' box at Seoul's LetsRun Park racecourse on Sunday, James Peters knew he was in trouble after only one furlong.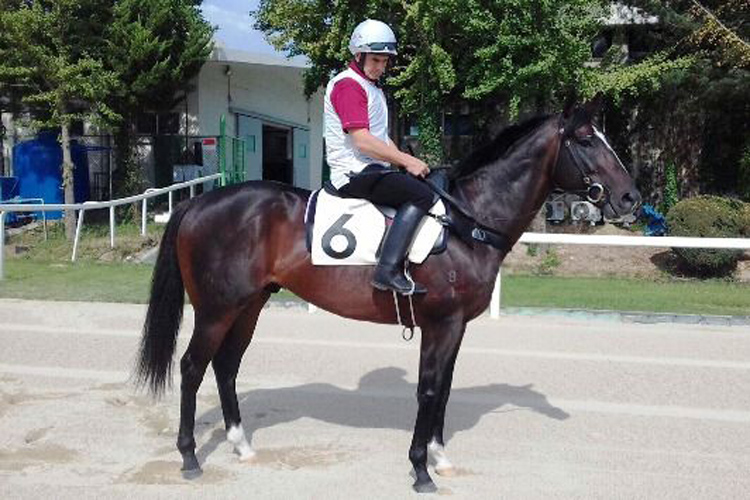 As Singapore's only Korean runner Wimbledon was sent on his way in the 700 million won Group 1 Keeneland Korea Sprint (1200m), it soon became clear the strides were not as fluid as they normally are on Polytrack back home.
While eventual winner, Japan's Graceful
Leap with champion jockey Yutaka Take up was gliding through Seoul's notoriously deep sand in second place, Wimbledon (Daniel Moor), who was among the leading picks on the Singapore tote, looked a lot more laboured.
And it had nothing to do with the Snitzel six-year-old entire struggling to stay in touch because he was trapped four wide for most of the backstraight.
As local runner and race-leader Perdido Pomeroy
(Lim Sung Sil) approached the long final wide expanse of sand to the judge, Graceful Leap throttled up into overdrive while Singapore's flagbearer was in contrast backpedalling, like quite a few of the other runners making up the 15-horse field.
Knowing the race was all over, Moor did not persevere as Wimbledon
plodded on to 12th place, more than 13 lengths off the winner Graceful Leap. He was not the last of the international raiders, though, as Hong Kong's Lucky Year (Nash Rawiller) finished the worst in 14th.
"I knew he couldn't win after only 200m. You could see he was struggling to hold his spot," said Peters who was at his first international experience in his young career as a trainer.
"He's normally a good travelling horse, but basically as soon as he went past 100m, he was not comfortable on the surface. He just didn't handle that deep sand at all.
"I don't think it's because he was four wide as he had to be there, which is probably better for him as he's not getting any kickback.
"We knew all along the surface was a question mark. Obviously, it was disappointing, but the KRA has really looked after us so well. They have great facilities and it was still a good experience.
"Wimbledon's pulled up fine and is flying back this evening. If I ever get an invitation by the KRA (Korea Racing Authority) again, I would definitely come over but you need to have the right horse for that surface."
Peters is confident the China Horse Club-owned gelding will bounce back to his usual self once he returns to his homeland.
"He'll be right. I've already set him for a 1200m race on Singapore Gold Cup day," said Peters.
Japan made it a double in the other feature race, the 1 Billion won Group 1 Keeneland Korea Cup (1800m), after London Town (Yasunari Iwata) and last year's winner Chrysolite (Yutaka Take) dominated the rest to finish daylight ahead in that order – four lengths between them and another 17 lengths to the next horse, US raider Papa Shot (Dylan Davis).