Fradd excited to be back in Mauritius
Unlike fellow Queensland-based South African jockey Jeff Lloyd, Robbie Fradd will not be representing Australia at the Air Mauritius & Attitude International Jockeys' Weekend this weekend.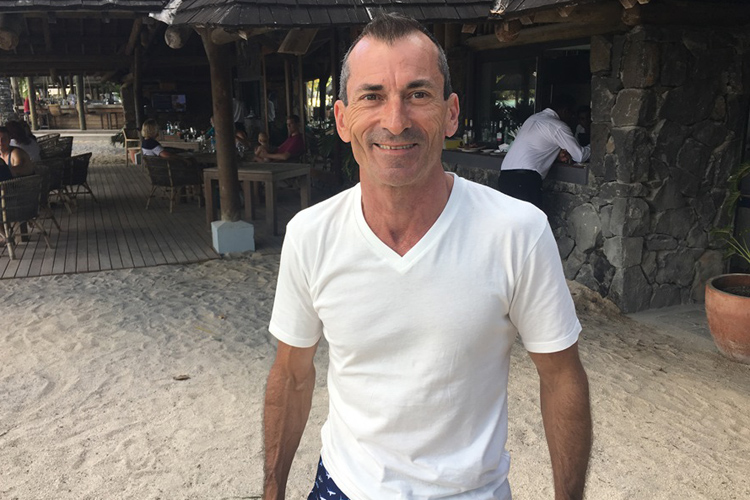 The talented rider moved to the Gold Coast in Australia in 2014 for a better life for his new young family but has yet to get an Australian passport.
As such, only Lloyd (who is a naturalised Australian) of the two can carry the Australian flag at the Champ de Mars this Saturday and Sunday while Fradd will still ride for the Rainbow Nation.
Fradd, who turns 53 on Monday, was not too fussed by the colour of his flag, just happy to be back at an old playground he ruled over three years (1990, 1991 and 1993), clinching the premiership when retained by the powerful Fok yard.
"You have to spend five continuous years in Australia before applying for citizenship. I had to go back to South Africa to ride Louis The King for Geoff Wooddruff in the Triple Crown, he won and it was all worth it," said Fradd who recently became only the third jockey in Queensland to score six wins or more, at the Gold Coast last Wednesday.
"So I will be riding for South Africa this weekend, and that's after all where I was born, Durban. I'm just very excited to be back riding in Mauritius.
"Things have changed a lot here, and I'm not talking about just the winning post being brought further up. You just have to start moving somewhere over the road now!
"But it's also good to meet all these friends I made during my time here like jockey Anand Bundhoo and trainers like Gilbert Rousset and Ricky Maingard, with whom I won a Durban July when Space Walk won on protest in 1994."
Fradd knows the ropes when it comes to riding in such invitational jockeys' challenge, having successfully done so in Hong Kong, Japan and Perth.
"That's the way it is. You can't moan too much about what you get, what matters is on raceday itself," said Fradd.
"I was told my best chances are Speed Limit, Avail and Snotsnog. It would be nice to win one for Ricky as I got four rides for him and one for Gilbert (Scotsnog)."
Fradd, whose wife Natalie is from Mauritius, also took the opportunity of coming back on the Indian Ocean island as a family reunion.
"It's great to be back here, and also spend some quiet time with the family. I would also like to thank the Mauritius Turf Club and its racing manager Khalid Rawat for inviting me and organising this trip with my wife Natalie and my son Liam.
The question on everybody's lips is whether Fradd can pull off the same Gold Coast six-win magic at his old hunting ground. He doubted it, even if the momentum tends to favour the one doing the chasing – Fradd who is just 1 ½ wins short of Lloyd.
"I scored five once in Hong Kong, but this is by far my best day in Australia. I was just lucky, the wins all worked out well," he said.
"But the first year riding in Australia was tough. I had to go to Beaudesert and Ipswich to chase for rides and it's taken that long for me to start winning races.
"Things are a lot better now. It was hard to break into the riding ranks in Queensland as nobody knew me, but it has gradually picked up and I am very thankful for the chance."