2019 AFL Round 9 Preview – WEST COAST v MELBOURNE
Racing and Sports will provide analysis of many games in the 2019 AFL Season.
We'll endeavour to run through the form, incorporate appropriate stats and also supply a betting prediction which won't always just be who will win.
---
WEST COAST v MELBOURNE
Friday 17 May @ Optus Stadium
There will be many of the Demons fans who will have plenty of trepidation about this match on Friday night.
The memories of last September are still raw for most of them that stayed at home or ventured west.
West Coast look to repeat both the result but also the style of victory. Their attack in the Preliminary Final simply scared the Demons senseless and they looked like a kangaroos in the headlights.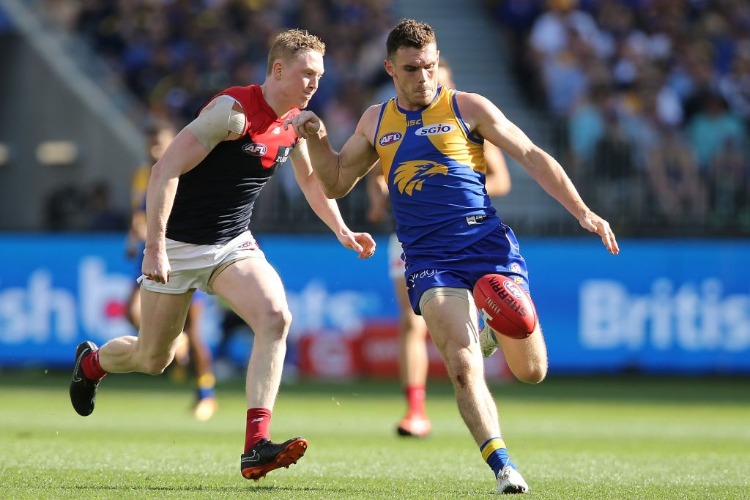 No one in the blue and red got near the ball and the game was over before it began.
The Eagles aren't in that sort of form yet but there were signs against St Kilda that it may not be far away.
Usually when they win it is from a domination of the big men Kennedy and Darling. But for a long time last Saturday night, they were not on the score sheet. They did come into it late.
It was more their younger brigade of Allen and Petruccelle and Venables that led the way along with the solidity of the backline. It's always hard to get by Hurn and McGovern.
Now they get to go home to the positives that brings and it often does at Perth Stadium.
Melbourne need to fire up the band. They've put two together but they've hardly been inspiring wins. In fact they were behind until the last few seconds on the Gold Coast.
A nine goals to eight game can be enthralling (a bit like the 2005 GF) – this last match was not one of those.
The skill level wasn't great and some of Melbourne's best were not at theirs.
For various reasons they desperately need the likes of Brayshaw, Viney, Jones and Gawn to be near their best regularly with a weakened backline and no real forward structure. So far this season that has not occurred.
Oliver is getting a lot of the ball but he's been a bit of a one man band. Do sides just let him have his way and curtail the others?
They will miss Hibberd's run off half back following his collarbone injury. They just can't get any consistency and cohesion. That said he's just one of many on a long injury list.
Where are the goals going to come from again? West Coast has a better defence than Gold Coast.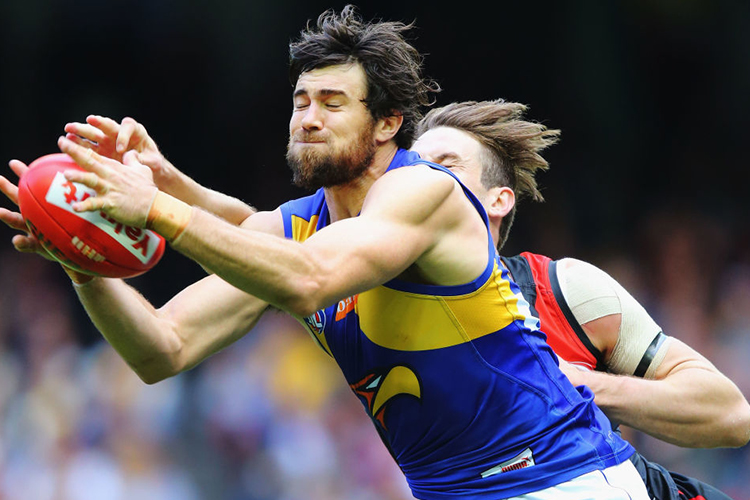 That surely if the key to this match. Is Simon Goodwin able to pull a Clarkson-like game plan out of the cupboard? Clarkson went totally defensive against GWS and suffocated their run. Could Goodwin try the same thing and try to win it in another 10 goal match?
You just can't see it happening – especially if West Coast get off to a good start. Shuey, Jetta, Gaff and Yeo are all willing to kick it at 45 degrees and play through the middle of the ground.
Once forward, they are being encouraged by the outstanding range of skills of Liam Ryan. His vertical marking is so great to watch - much as he did in the last chain that led to the match winning goal in the Grand Final.
It is hard to see Melbourne having enough scoring potential. The high water mark for them would be about 80 points and you'd think the Eagles can top that.
Only a wet game would generate a slog of a match. Melbourne need to tackle like there is no tomorrow. Tough ground to do that on too.
Josh Kennedy is ready to kick a bag. Let's suggest he can be one to kick five or more goals.
Match Selection: West Coast by 31 points
Suggested Bet: Any player 5+ goals @ $3.25