Ablett looks to play finals footy with the Suns
Two-time Brownlow Medalist and playing in his 300th game on Sunday against the Saints, Gary Ablett remains adamant on his ambition of taking the Suns to the finals despite speculation of his time with the team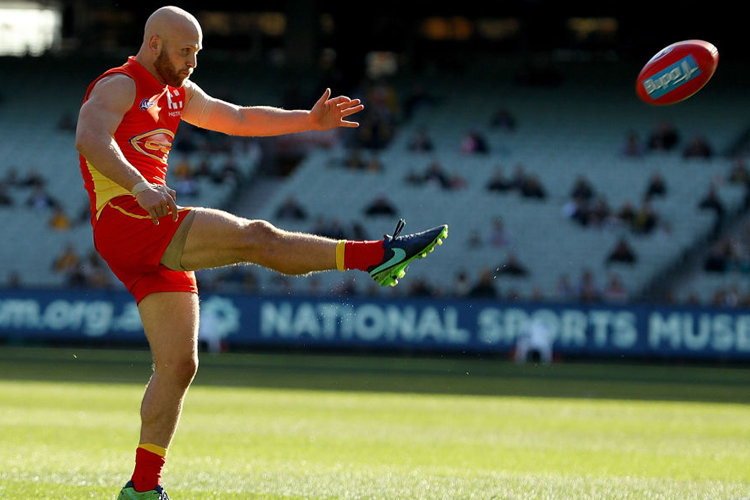 Ablett, dubbed the best player in modern times has not played in the finals since leaving Geelong in 2010.
There has been talk of his retirement at the end of the season and also of a return to a stint with the Cats, but he has shown clear intention of playing finals footy with the Suns.
According to Ablett with the season reaching its midway, the club has almost another 10 games to play but he would have liked to play finals football by now.
Drafted as a 17 year old to Geelong he admits that he was glad to see his footy career shaping the way it has and also happy that he has shaken off major injury to face his 300th game with St. Kilda.
"I want to be able to take my game to another level so that the second-half of the season we can win more games and hopefully get our first taste of finals football." said Ablett.
Sunday's top game will have Ablett facing St. Kilda in front of his home crowd in Melbourne possibly including his family.