Trengove's AFL future at Port uncertain: Boak
According to Port Adelaide captain Travis Boak there is a high possibility of Jackson Trengove leaving the AFL club with the free agent weighing up offers from native Victoria after being dropped from Port's lineup for the last month of the season.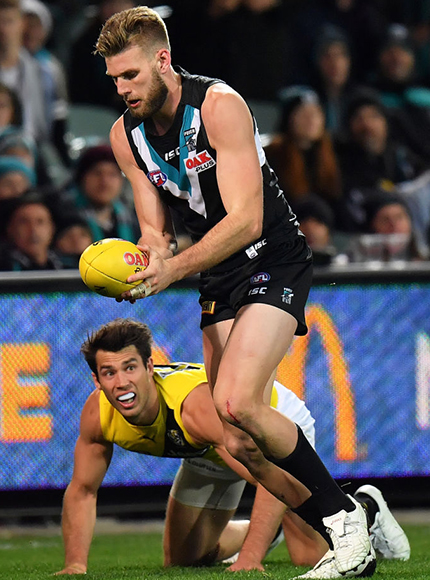 The decision is up to Trengove and he has to look for what is best for him and his family going forward utilizing the free agency said Boak.
Western Bulldogs are believed to be vying for Trengove a versatile player with 153 games under his belt.
In the same token Port has shown interest on Lions' midfielder Tom Rockliff who is expected to bring in more quality to the present midfield.
Port suffered a disheartening extra-time elimination final loss to the Eagles after controlling most of the game which will be in the back of the mind of the players going forward according to Boak.
The players have always been keen on winning the premiership and have been passionate about the club said Boak disputing the reports to the contrary.