LeBron drops expletive with Simmons miss
LeBron James and Giannis Antetokounmpo, the top vote-getters for the February 17 NBA All-Star game, have taken turns on TV selecting their teams.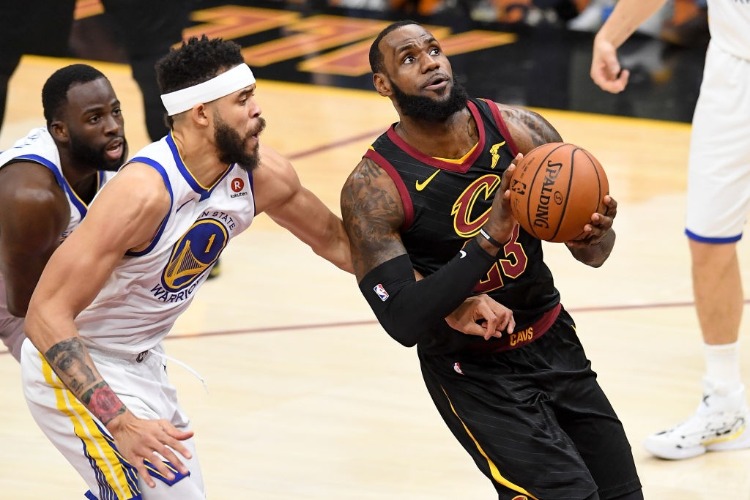 LeBron James has dropped an expletive on US TV after missing out on adding Ben Simmons to his All-Star team but the NBA great managed to pull off a late trade to grab the young Australian.
"You took my choice!" James laughed during a televised All-Star selection show after opposing team captain Giannis Antetokounmpo selected Simmons with his seventh pick.
James and Antetokounmpo, the top vote getters for the February 17 game in Charlotte, North Carolina, took turns on Thursday selecting their teams from the pool of remaining 22 All-Stars.
Antetokounmpo selected Curry, Joel Embiid, Paul George and Kemba Walker to start alongside him.
James chose Kevin Durant, Kyrie Irving, Kawhi Leonard and James Harden.
James and Simmons are represented by the same management company and James has been a mentor to the Australian.
James, however, had a chance to grab Simmons early but went with Anthony Davis and Klay Thompson with his first two non-starting picks.
That's when Antetokounmpo jumped in.
"With my third pick I'm going to go with LeBron's guy Ben Simmons," Antetokounmpo said.
"You took my guy," James, who had his expletive bleeped out of the broadcast laughed.
Simmons, watching on TV, tweeted with a laughing emoji: "Redo redo ... Team @KingJames LETS GOOOO!"
Simmons received his wish.
James later convinced Antetokounmpo to a trade to get Simmons.
Antetokounmpo received Russell Westbrook from James in exchange for Simmons.
Team Antetokounmpo's other non-starters are: Khris Middleton, Blake Griffin, D'Angelo Russell, Nikola Vucevic, Kyle Lowry and Dirk Nowitzki.
James' bench is: Simmons, Davis, Thompson, Damian Lillard, LaMarcus Aldridge, Karl-Anthony Towns, Bradley Beal and Dwyane Wade.
James and his Los Angeles Lakers are desperate to add All-Stars to their team and his All-Star squad included numerous players LA is hoping to entice.
The Lakers attempted to tempt the New Orleans Pelicans into trading Davis before Thursday's trade deadline, but they declined.
"I'm very sure of that," James said when the draft's host, Ernie Johnson, playfully asked if he wanted Davis to be his All-Star team-mate.
"Isn't that tampering?" Antetokounmpo joked.
"Tampering rules do not apply on All-Star weekend," James said.
Durant, Irving and Thompson are also reportedly on the Lakers' radar.
Most Read