Simmons' 76ers trade up NBA title bid
Tobias Harris, one of the NBA's best long-range shooters, will make a formidable starting five with 76ers Ben Simmons, Joel Embiid, Jimmy Butler and JJ Redick.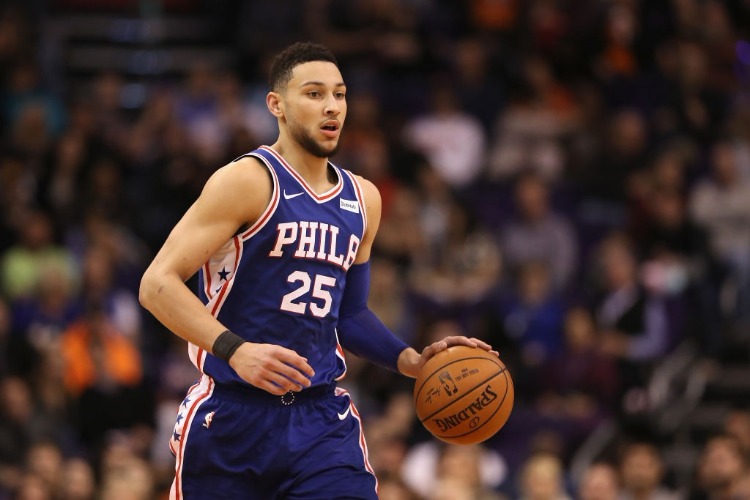 Ben Simmons' Philadelphia 76ers have taken aim at the star-laden Boston Celtics, Golden State Warriors and Houston Rockets by pulling off their second major trade of the season for a full-throttled run at this year's NBA title.
After years of losing seasons and carefully compiling top draft picks the 76ers threw caution to the wind in the early hours of Thursday (AEDT) to strike a deal with the Los Angeles Clippers.
The 76ers received the Clippers' All-Star calibre forward Tobias Harris who has been averaging 21 points and eight rebounds a game and shoots 43 per cent from behind the three-point line.
Philadelphia now has an All-Star laden starting five of Simmons, centre Joel Embiid, forward Jimmy Butler, sharpshooter JJ Redick and Harris.
They added Butler in a November trade with the Minnesota Timberwolves.
"Let's get to work and bring another championship to Philadelphia," Harris wrote on Twitter.
The 76ers also received 221cm giant Boban Marjanovic and forward Mike Scott from the Clippers.
Philadelphia sent Wilson Chandler, Mike Muscala and exciting rookie Landry Shamet to the Clippers in return.
The sweetest aspect of the deal for LA are the 2020 first-round, 2021 first-round and 2021 and 2023 second-round picks they receive from the 76ers.
The trade comes at a crucial time for the 76ers' season.
They were thumped 119-107 by the Toronto Raptors on Tuesday and sit in fifth place in the East with a 34-win, 20-loss record.
"We are in the unique position to contend now and we think this trade positions us well for the post-season," 76ers general manager Elton Brand said.
"Tobias is one of the best three-point shooters in the NBA and possesses an innate ability to impact the game on both ends of the floor, while Boban and Mike provide valuable skill sets, size and depth to our team."
The trade was one of numerous deals struck on a frenzied day ahead of Friday's (AEDT) trade deadline.
Australian big man Thon Maker's push for a trade from the Milwaukee Bucks eventuated when he was sent to the Detroit Pistons for forward Stanley Johnson.
Maker has watched his minutes dwindle at the Bucks and was seeking more court time to prove his value ahead of a potential huge rookie contract extension at the end of the season.
Maker's departure rocked the Bucks' leader, Giannis Antetokounmpo.
"Thon is like my little brother, this one hurts but this is the business we work in," he said.