Wright questions refs after Breakers loss
Brendan Teys' unsportsmanlike foul on Breakers big man Shawn Long in the dying minutes on Sunday had Joey Wright scratching his head.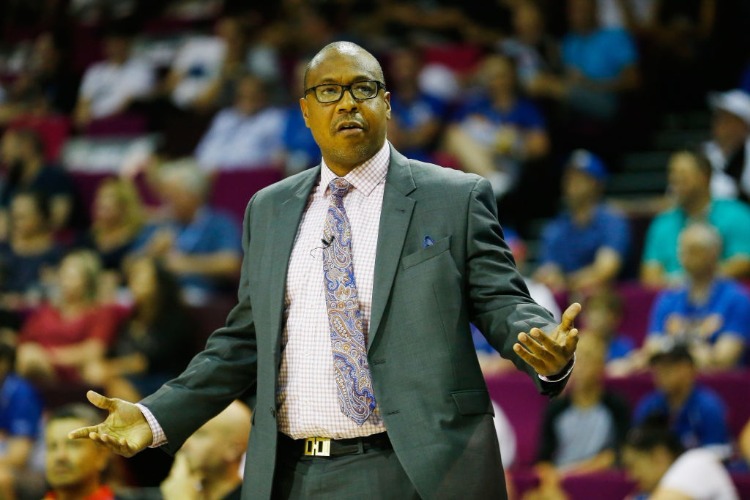 Adelaide coach Joey Wright has queried the interpretation of unsportsmanlike fouls by NBL referees after a crucial call went against the 36ers in Friday's 104-96 loss to the New Zealand Breakers.
After falling behind by 11 points, the Sixers closed to 94-89 with 1:21 remaining when Brendan Teys was whistled for an unsportsmanlike while trying to deny dominant NZ centre Shawn Long in the paint.
The decision afforded the Breakers some breathing space and left Wright confused given the contact from 188cm Teys on the 206cm, 112kg Long didn't appear excessive."
My understanding on an unsportsmanlike is when they have a scoring opportunity, as long as it's not an aggressive, hard foul and they (defender) go for the basketball, it doesn't matter if they foul them from the back or side," Wright said.
"I may be completely wrong.
"If anybody's out there and understands it a little differently, please explain it to me.
"But that's my understanding of the rule - that's what we've been (whistle) blown this season.
"I'm just confused on the rules because we're getting called one way with an explanation and then we're getting called another way with an explanation.
"A 50-50 reach-in foul on Nathan Sobey also went against the 36ers inside the last minute but Wright felt the damage was done early in the second half when his team settled too frequently for easy, outside shots.
"We didn't shoot a shot inside the paint in the first five minutes of the third quarter," he said.
"That just means you're comfortable.
"We shot 31 threes - that's not really our gameplan.
"It's one of those mindsets where we felt we were going to win without working for it"You can't beat any team in this league without working for it."