Howard successor a complex call for CA
Former Test quick Ryan Harris says the best candidate to replace team-performance boss Pat Howard will depend on how much the role is rejigged.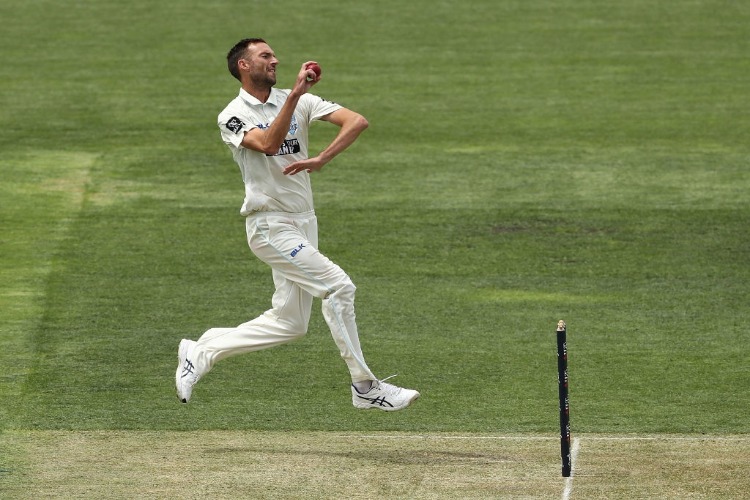 Cricket Australia could potentially split Pat Howard's job in two as it seeks to fix the high-performance flaws laid bare in The Ethics Centre's scathing independent report.
CA is in no rush to replace Howard, wanting to make sure it gets the right person or people in place for next year's World Cup and Ashes in England.
Former Australia captain Belinda Clark, another member of CA's executive, will serve as interim boss of team performance following Howard's sacking but at this stage she has little interest in the full-time gig.
Steve Waugh has already been nominated as an ideal candidate, having overseen Australia's golden era then acquired a strong knowledge of CA's pathways program while following the development of son Austin.
Former Test quicks Stuart Clark and Michael Kasprowicz have also been floated as contenders.
Brett Jones, the 2006 AFL premiership player now in charge of high performance at Queensland Cricket, headlines the list of managers at state level who could step up.
But CA must first decide how and if it will restructure the role, created as per a recommendation from the 2011 Argus review, that left Howard sitting above the men's and women's national coaches while juggling domestic cricket duties, pathway programs and all manner of metrics.
"I'm fascinated to see what they do with it," former Australian fast bowler Ryan Harris told AAP.
"Whether they split it, keep it as it is. Do they employ two people?
"Will Pat's replacement be basically worrying about the Australian teams, their logistics and staff? Will they be in charge of the financial side of it and do all the stuff Pat used to do?
"There's a lot of good people that could do the job very well. It's just going to depend a lot on what the role looks like."
Harris served as a Test player under Howard's watch.
More recently they worked together at CA's training base in Brisbane, where the former quick has become a widely-respected development coach in recent years.
Harris tipped Jones would definitely be considered, also suggesting Kasprowicz and Clark had strong credentials.
Former Test paceman Trent Copeland floated Waugh, Simon Katich and Mike Hussey as ideal options.
"From a pure cricket point of view I'd love to see them in there but obviously there's other things that a high-performance manager has to tick off," Copeland told AAP.
CA chief executive Kevin Roberts made it clear that Howard's replacement will come from a cricket background, ensuring he or she would not face the same resistance the former Wallabies five-eighth encountered.
National one-day captain Aaron Finch suggested Howard, whose seven-year tenure came to an abrupt end on Wednesday, did an "outstanding job".
"In his position, you're in a no-win position ... you have to rob Peter to pay Paul," Finch said.
Most Read