Hurt Perera expected to bat in 2nd innings
After retiring hurt following a hit to his helmet, Sri Lankan batsman Kusal Perera will bat in the second innings of the second Test against Australia.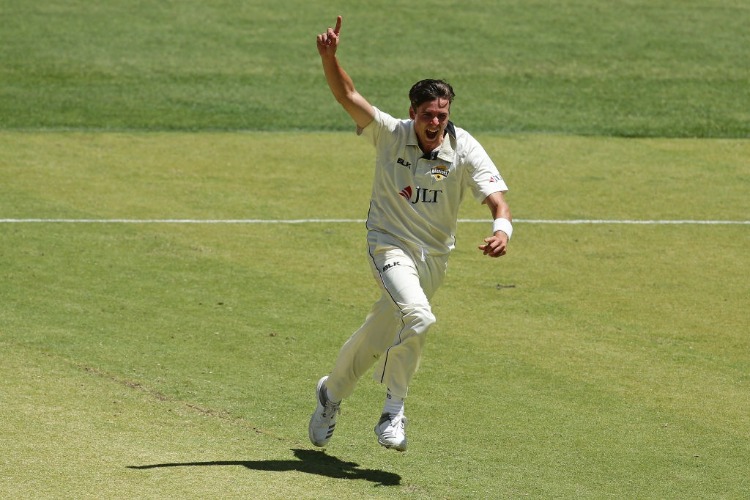 Sri Lankan batsman Kusal Perera is expected to bat in the second innings against Australia after retiring hurt on day three of the second Test.
Perera became the second Sri Lankan batsmen to go off in their first innings after being hit on the helmet by a delivery from Australian quick Jhye Richardson.
Perera underwent a mandatory concussion test after he was unable to continue batting at Canberra's Manuka Oval.
Sri Lankan bowling coach Rumesh Ratnayake confirmed Perera is recovering well and will bat on Monday as they chase a near-impossible target of 516.
Perera ducked into a ball from Richardson in the first session and received treatment on the field, with play stopping for several minutes.
He tried to continue and add to his 29 but play was stopped again shortly after as Perera left the field, which ended a promising 37-run partnership with Dhananjaya de Silva.
Coincidentally, Perera was replaced by Dimuth Karunaratne, who had retired hurt on day two after he was struck in the neck.
Opener Karunaratne was cleared to return to the crease, less than 24 hours after being felled by a Pat Cummins delivery.
Play was stopped for almost 15 minutes on Saturday as Karunaratne was treated on the field before he was put on a stretcher and taken from the field to Canberra Hospital by ambulance.
Karunaratne added 13 runs to his score on Sunday and brought up his 22nd Test half-century before he was dismissed for 59.
Ratnayake says Australia's impressive bowling attack probably effected the mindset of Sri Lanka's batsmen, contributing to the hits.
"When it hits a head it's certainly a huge concern for us, but this match was a lot on the head ... more so than any other game," Ratnayake said.
"It was quality bowling, you can't just take that away."