Ranchi no regulation ODI for icon MS Dhoni
MS Dhoni is yet to reveal retirement plans but India's ODI clash with Australia in Ranchi is likely to be the icon's final international game in his hometown.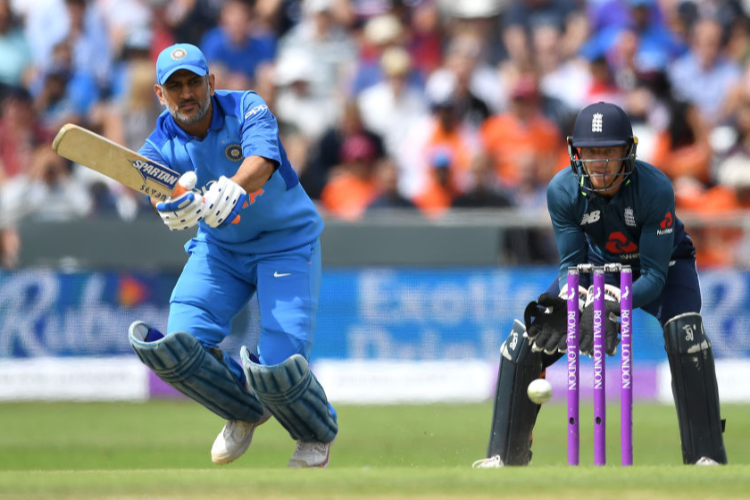 You won't find many farewell tours more low-key than that of MS Dhoni.
Cricket superstar Dhoni, who put his hometown of Ranchi on the map in India while making the leap from ticket inspector to international captain, has returned to where it all started.
The wicketkeeper, worshipped even more widely and loudly than Virat Kohli throughout the populous nation, faces Australia on Friday in what is expected to be his final international match in Ranchi.
A further two ODIs against Australia will follow before Dhoni turns his attention to the IPL, this year's World Cup and most likely international retirement - although the mere mention of the topic is almost taboo in India.
Such an occasion is undoubtedly cause for celebration in Ranchi, a modest town with the most cursory of Lonely Planet entries that correctly states "there's little of interest within the city for travellers".
Residents swell with pride over the fact their favourite son has never left despite a net worth estimated at $US111 million, a motorbike and car collection worthy of a museum and a seven-acre farmhouse that took three years to construct.
Plus a Bollywood biopic, of course, and some 528 international cricket games.
But the eccentric enigma, who shocked Australia and teammates alike by announcing his Test retirement at the MCG in 2014 and then shared the news via press release, has never been one for the spotlight.
Dhoni has declined an invitation from the Jharkhand State Cricket Association (JSCA) to attend a ceremony for the inauguration of the MS Dhoni Pavilion - the latest honour bestowed upon the icon who helped turn India into the on-field powerhouse they are today.
The 37-year-old's explanation, according to JSCA secretary Debasish Chakraborty, was succinct.
"I am a part of this ground," Chakraborty told the IndianExpress.
"How can a person inaugurate something in his own home?"
JSCA do not have any special plans in place for the sold-out crowd, as per the wish of one of India's highest-profile citizens whose haircut last month was enough to make plenty of headlines.
Dhoni has of course yet to officially give any indication about retirement plans, nor have reporters had a chance to ask him the question recently.
He is a fiercely private man with a dim view of the press.
Frustrated by rumours of team disharmony in 2009, Dhoni forced the entire team to front the cameras while he read out a prepared statement, then refused to take questions ahead of a key Twenty20 World Cup match.
Footage of Thursday's arrival at Ranchi airport, which shows Dhoni attempting to chauffeur teammates while driving his much-loved Hummer, provides a snapshot of his Beatlemania-like following.
Dhoni took India to the top of the Test rankings as skipper but is primarily adored because of his heroics at the T20 World Cup in 2007 and 2011 one-day World Cup.
The veteran's clean keeping and composed chasing is a point of regular discussion in Australia's squad, especially during the current series and corresponding series in January.
"He is incredible," fellow gloveman Alex Carey said.
"Hopefully we can fast track that into some of our players, seeing it first hand is definitely a good learning experience."
Whenever Dhoni does stop playing cricket, his next step will be fascinating.
Dhoni, who was in Australia for a 2015 World Cup warm-up game when his first child was born, will presumably be keen to spend more time with his family.
A qualified paratrooper with deep respect for the military, Dhoni said during a 2012 visit to Kashmir that he would "definitely like to serve in the army".
The keeper also has a range of business interests, including stakes in in soccer club Chennaiyin FC and hockey outfit Ranchi Rays.
But for now, Dhoni only has eyes on an ODI series victory, and recent evidence - including four half-centuries in his past five ODIs against Australia - suggests the tourists have reason to be wary.