SCG Test drawn, India win series 2-1
Australia, with some help from above, have salvaged a draw in Sydney but India have recorded a 2-1 Test series win.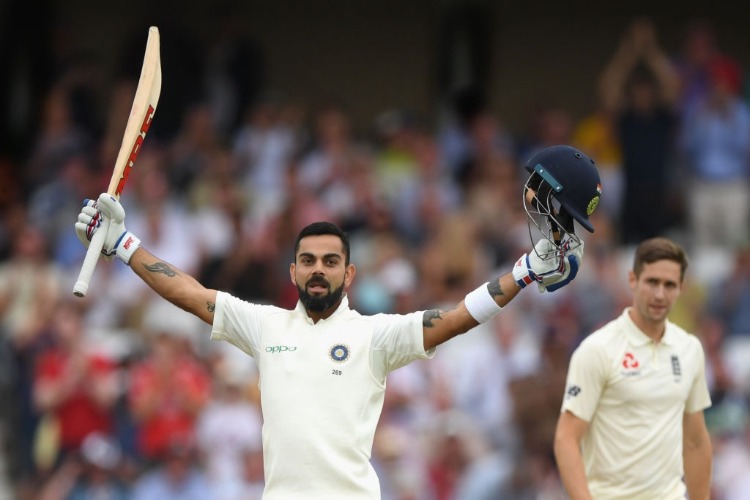 A shattered Australia have crashed to an unprecedented low on several fronts, but Tim Paine insists the pieces can be put back together promptly.
Rain helped Australia to escape with a draw at a sodden SCG on day five of the fourth Test, while India made history by completing a 2-1 series victory.
Play was eventually abandoned at 2:30pm on Monday, without a ball being bowled on the final day.
The tourists performed a jig, taking the mickey out of man-of-the-series Cheteshwar Pujara's walking style, in front of adoring fans who stuck around despite the showers.
While not quite the sprinkler dance that Graeme Swann led at the MCG, it was hard to escape the parallels with England's 2010-11 Ashes triumph.
Australia's lack of batting depth was clinically exposed again by a touring outfit achieving a fearsome feat that, in this case, history suggested was impossible.
India, having failed to win a Test series in Australia in 11 previous attempts, ended a slump dating back to when they were crushed in 1948 by Don Bradman's side.
The umpires' final inspection proved a low-key end to India's maiden Test series win in Australia, which Virat Kohli described as the best achievement of his career.
The tourists, led by magnificent series from batting rock Pujara and superb slinger Jasprit Bumrah, expertly revealed the immense void left by Steve Smith and David Warner's suspensions and raised questions about the potency of Australia's attack.
Paine was bitterly upset but decidedly upbeat.
"We are really disappointed. We know we had some guys missing but we honestly felt coming into the series that, in Australia in particular, that we could beat India," Paine told reporters.
"You have to tip your hat to India ... we know how hard it is to win overseas.
"There's been a lot of doom and gloom about this group but we've got some talent in this team ... there's some positives."
Pressed to pinpoint those positives, Paine pointed to Marcus Harris and Travis Head.
Handed their chance in the absence of Smith and Warner, Harris and Head topped the Australian run-scoring charts in the series.
"To show they have got the game to make runs against the best attack in the world is a real positive," Paine said.
"We can't help that we haven't got Michael Hussey, Michael Bevan, Jamie Cox - it's fantasy. We've got what we've got.
"India played better cricket and deserved to win - we have to accept that and be honest ... and play better."
Harris' 79 in Sydney was the highest score any Australian managed in this series.
Until Monday, Australia hadn't completed a four-Test series at home without at least one player posting a century.
"It's a huge focus," Paine said.
Kohli's team banked wins in Adelaide and Melbourne to take an unassailable 2-1 series lead and retain the Border-Gavaskar trophy, while they took control of the final Test by amassing 7(dec)-622 after winning the toss.
"This series will give us a different identity," Kohli said.
The two sides start a three-match ODI series on Saturday at the same ground.