Hockeyroos go down to Belgium 2-1
The Hockeyroos have lost for the first time to lowly Belgium on a forgettable day at the FIH Pro League in Melbourne.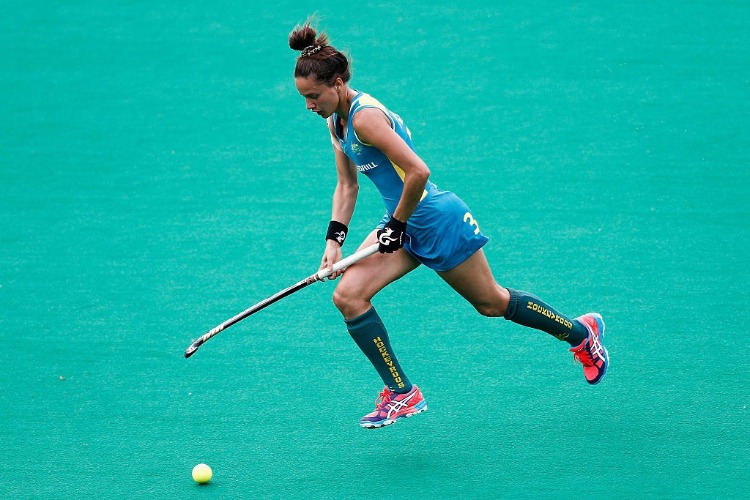 The Hockeyroos have crashed back to earth, losing 2-1 to Belgium in the Pro League in Melbourne on Sunday.
Having beaten the all-conquering Dutch on Saturday for the first time in nine years, the third-ranked Australians turned over way too much ball against the visitors, the lowest-ranked team in the tournament at 13.
"Our skill level and physical effort has to be better," said Australian coach Paul Gaudoin.
"There was a bit of fatigue but there's no excuses. We didn't come out with the vigour that we were hoping for after what we did against Holland. We need to be better with the ball and cleaner. We've got to take our chances as well."
Down 2-0 with three minutes go, Brooke Peris pulled one back for the home team, who had multiple near misses in the dying stages but could not find an equaliser.
Australia did not have a shot on goal until the last quarter and Belgian goalkeeper Aisling D'Hooghe was outstanding with a handful of key saves late in the game as the Hockeyroos finally found their groove in a desperate bid to force a shootout.
Forward Mariah Williams was busy up front for Australia early on but the Belgian defence held firm.
It was 0-0 in a dour first half. Australian goalkeeper Rachel Lynch, the star against the Netherlands, saved two deflected shots but that was as close as the visitors got.
However, Michelle Struijk broke the deadlock with a deflection from a penalty corner hit soon after the long break and the visitors gained control in the midfield.
Louise Versavel doubled the advantage with a brilliant solo goal in the second minute of the last quarter, tackling Kaitlin Nobbs just outside the circle and beating keeper Ashley Wells with a searing tomahawk shot.
Peris was especially wasteful up front but atoned somewhat with a clever turn and shot to at last give the capacity home crowd something to cheer about.
However, they had to settle for a 1-1 record after their opening two games - probably what was expected.
The women's Pro League has a weekly home-and-away format featuring the world's top nine teams.
Australia hosts China and Germany in Hobart next weekend, while Belgium have eight weeks off before travelling to the US.
The top four teams play finals in Holland in June.