Breeders' Cup Preview: 10 European Laws
Why does the Breeders' Cup cocktail captivate us all, even those who say it doesn't?
It's one-part exotic, one-part esoteric, and two-parts racing's Ryder Cup, a truer team game than the Shergar Cup could ever be, because it's the horses and not just the jockeys that are carrying the flag and carrying the hope. It's every man and beast for themselves, but overarching that is Europe versus America, into enemy territory for a turf war that's extending to dirt thanks to a few of Aidan's ambitious arrows.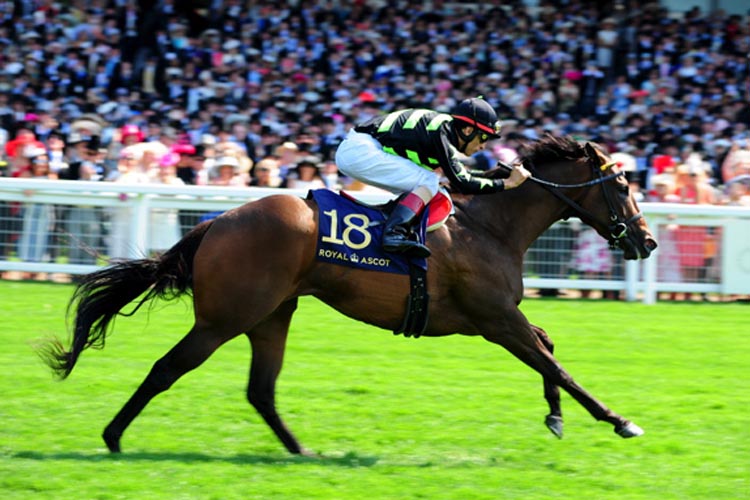 Here are the ten main issues, as questions, about the 34th Breeders' Cup, from the perspective of the Europeans:
1. WILL AIDAN O'BRIEN SINK THE FIRST PUTT IN THE JUVENILE FILLIES TURF?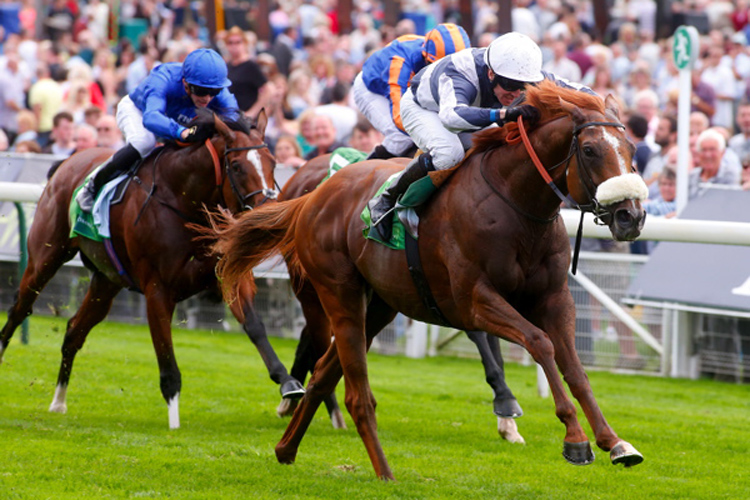 It's around 11/8 that he will, coupling up Happily and September. The unbeaten Rushing Fall, heading the home team, certainly looks in their league, but the pair of Queens that O'Brien is playing are finer tuned by fuller campaigns, and professionalism can count for more than potential in the intense environment of the Breeders' Cup. What's more interesting is the supplementary question…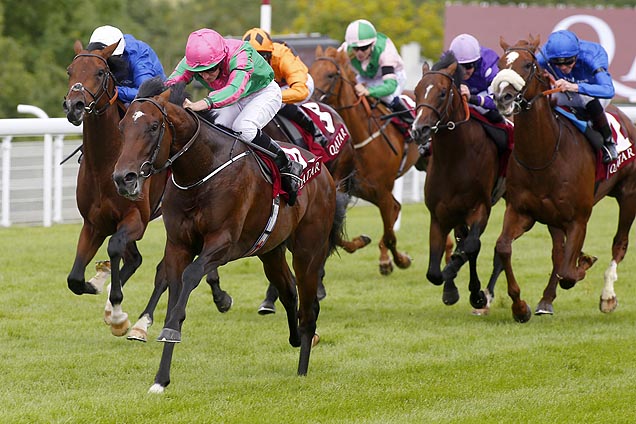 2. IS HAPPILY FIRST STRING OVER SEPTEMBER?
The short answer is yes, obviously, with two Group 1s already in the bag and Ryan Moore in the saddle. But that doesn't mean September won't prove her equal, morally a Group 1 winner herself given what happened in the Fillies' Mile, the Deep Impact
in her manifesting more and more, as it has with Saxon Warrior. Seamie Heffernan has partnered her on four of her five starts, and let's not forget that (and indeed how) he rode Highland Reel at the Breeders' Cup last year while Moore was on first-string Found.
3. WHO IS HEAD BOY FOR EUROPE IN THE JUVENILE TURF?
There isn't a standout, more a case of strength in numbers for Britain and Ireland, with six of the 14, though it would be surprising if Sands of Mali
or Rajasinghe
proved to be either the life or the soul of the raiding party. If you could mix the rest, you'd take the speed of Beckford, the stamina of Masar, the turn of foot of James Garfield and the rider of Mendelssohn. That's unfair on Mendelssohn himself, if you take his Dewhurst second at face value, but where he raced (against the rail, behind the winner) might have been advantageous at Newmarket.
4. CAN MARSHA BEAT LADY AURELIA AGAIN?
Of course, the Americans are asking 'can Lady Aurelia
beat Marsha again?', referencing Royal Ascot rather than York, and, in truth, the King's Stand is probably more representative of their relationship than the Nunthorpe, in which Dettori pushed the boost button marginally too soon. The draw and the bend make it all the more of a home fixture for Lady Aurelia, who's liable to blow away Marsha, and all the rest.
5. WHICH EURO WILL BE MOST AT HOME WITH THE NINE FURLONGS OF THE FILLY AND MARE TURF?
From the way she went through the Prix de l'Opera, and the speed she showed to beat all bar Winter in the Guineas, Rhododendron may be the best fit for this trip in theory, but the practicalities of the widest stall – 14 of 14 – make life difficult for her. Queen's Trust is reunited with fast ground and Dettori, but she hasn't raced at short of 1¼m since she was a 2-y-o, and it's almost as long for Nezwaah. The other Europeans – Senga and Wuheida – weigh in a little light for form, and so we're back to Rhododendron
and her difficult draw. But the true nine-furlong specialist in the field is Lady Eli, America's Queen, and the Europeans combined will do well to subdue her.
6. IS RIBCHESTER THE BEST HORSE IN THE MILE?
He's the best by far of the Europeans, and only World Approval has the figures to square up to him from the home team, but it's not quite so simple as that. Ribchester
has always been most potent when he's had control. For his Group 1 wins this year, he led the Lockinge from the off, he acted first in the Queen Anne, and he had a manageable Moulin with just six rivals. He hasn't much control here, playing a different game in a different jurisdiction, and a double-figure draw in a pace-packed field reduces the chances of a command performance.
7. WHAT'S THE KEY ELEMENT OF U S NAVY FLAG'S DATE WITH DIRT?
The very beginning, which may also be the very end of his adventure. We in Britain may see stall 1 as a blessing, but the US analysts consider it a curse, as it could be game over if U S Navy Flag
is crowded out early on. At least he's cultivated an attacking style that got him the Middle Park and Dewhurst, so what's required is what knows, but his speed from the gate is a make-or-break moment.
8. HIGHLAND REEL OR ULYSSES?
The Turf looks a Euro banker, but it's time to pick a side within the side, and my money is on Ulysses
. Highland Reel
may not be asked to repeat last year's trick of a disappearing act mid-race, but he certainly won't be allowed to do it, and Ulysses looks tailor-made for this fast 12f. At various points in his coming-of-age season, Ulysses has shown the perfect blend of speed and stamina that this specific race calls for, also achieving higher ratings than Highland Reel, and the stage is set for him to go out with a bang.
9. IS THERE ANY CASE TO BE MADE FOR CHURCHILL OR WAR DECREE IN THE CLASSIC?
No. Based on elements of pedigree, there's more chance of War Decree handling the dirt than Churchill" style="display:inline;font-weight:bold;" target="_blank">Churchill
, but both are entering the lions' den, against some of the biggest American cats of all time.
10. IS THE SCRIPT WRITTEN FOR ARROGATE'S REDEMPTION?
Absolutely. The hero's journey always includes some adversity, and such fairytales tend to have happy endings. His slip-ups since Dubai made him mortal. Winning this classic would make him immortal. Anyone and everyone has their views on what's gone wrong, and whether or not he can put it right on Saturday night, all speculation, but there's a finger of fate looming over Del Mar, and a growing confidence from connections that the old Arrogate
is back.