Cheltenham Day One Preview: Environmental Wealth
'There is no semblance of any anti-Irish bias,' said Phil Smith, extinguishing fired-up forces with one hand and expunging higher-up horses with the other, a marked man as the marks man, in an impossible position as the partial peacemaker in racing's ratings rivalry between nations.
But this is sport, not politics, pertaining to the weight of horses, not the weight of history, and it's not as if, upon winning a Festival handicap, an Irish trainer is going to raise the Republic-emblazoned flag as Eamon Bulfin did over Dublin so symbolically in the Easter Rising of 1916.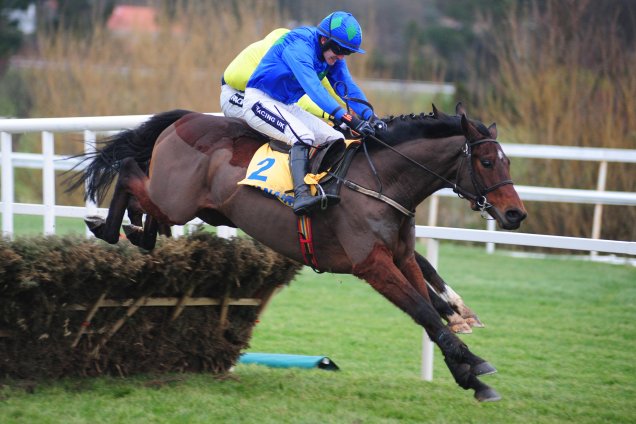 Eamon Bulfin was responsible for a piece of Irish history, set in stone, and his granddaughter Siobhan had responsibility for a piece of racing history, set in bronze, because she sculpted the statue of Hurricane Fly
that adorns Leopardstown racecourse; and no sooner was it constructed by Bulfin than it was deconstructed by the full-time finders of fault and the part-time pickers of nit.
True, where Hurricane Fly was a shower, his effigy is more of a grower, some adjustment and appreciation time needed, as it's not your standard stand-still stance but an avant-garde account of him attacking a hurdle mid-air, more a depiction than a replica, conceding his semblance to capture his spirit. But the consensus amongst art critics is that the most powerful compositions combine sculpture and setting, an interaction in which both the work and the landscape are more than the sum of their parts. That's the beauty of this bronze, and it's also the key to this year's Champion Hurdle.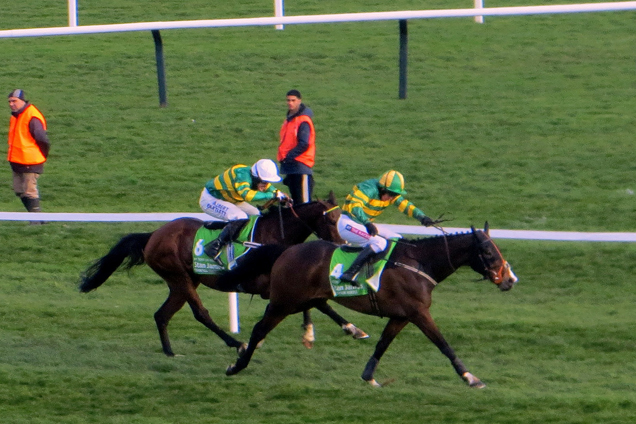 With the Hurricane Fly statue, the art enhances its setting and vice versa. Situated almost anywhere else, the figure would be less relevant, less recognisable, but The Fly belongs to Leopardstown, where he was a perfect ten, and all Grade 1s. The place is the work and the work is the place. And Cheltenham is Yanworth's wholesome workplace.
It was Cheltenham where Yanworth the youngster had his coming-of-age day, in the 2015 Champion Bumper, going into it a boy and emerging a man, fighting his way into fourth; a troubled passage second and a rite of passage first. It was Cheltenham where Yanworth the novice promoted himself to the premier league, in the Grade 2 Classic, with a style and swagger that showed he'd arrived at the top, and arrived home, a horses-for-courses performance if ever there was one.
And if it's true that more is learnt in defeat than victory, then Cheltenham was again critical to Yanworth, in a cat-and-mouse game in the Neptune, when Barry mistook his cat for a ground-covering cheetah while Ruby unwrapped the gift of Yorkhill from the inside, as quiet as a mouse.
Cheltenham is to Yanworth
what Leopardstown is to the Hurricane Fly statue; the landscape is crucial to its creation, perception and reception, and its identity isn't transferable to another location. That's perhaps why Yanworth, even in winning, hasn't been so recognisable nor resplendent this season, operating in different environments. The prices he's gone off has rather disguised the difficulty of the questions he's been asked, starting down the staying path at Ascot, when sculpted for stamina, before switching lanes dramatically and geared for speed at two of the quickest tracks in the country, Kempton and Wincanton.
John Maxwell, American author of a thousand self-help books, helping himself no end, wrote about the law of environment in personal growth, of which rule number one to find a place where others are ahead of you: 'seek to spend time with those who are sharper and faster.'
Such management speak might sound meaningless, but it's actually meaningful for Yanworth. Some take their comfort where they find it, but he has been taken out of his comfort zone to grind it out, to taper his talent and to hone his hurdling. He's like the team that successfully negotiated tricky away ties in all rounds leading up to his Cup final, at Cheltenham, and now he's coming home, he's coming home, he's coming, Yanworth's coming home.
Another of Maxwell's milk-and-water maxims concerns projection – 'sometimes positive, sometimes negative, but always futuristic' – and projection is the only means of finding the Champion Hurdle winner. There's little point in looking in the usual places, of the graduate and graded races this term, as the formlines are low and lacking, much of a muchness, with not a single performance breaking the 160 barrier on the Timeform
scale.
No horse is going to win the Champion by just by doing what they've been doing this season; not Petit Mouchoir with his Leopardstown light Hurricane Fly tribute act, not Buveur d'Air's ridiculing of Rayvin Black, not Limini's bobbing of Apple's, not Brain Power's handicap heroics, and certainly not Yanworth's scramble from some second-rate speedsters.
It's a simple matter, therefore, of cause and effect. To effect change in any given contender, what's the cause, and what's the extent? It's possible the elevated environment may stimulate Brain Power, while it's possible that one or both of Buveur d'Air and Limini still has natural resources to tap into, and it's possible that that a positional advantage will again propel Petit Mouchoir. But in the land of possibilities, the probable provocateur is king, and it's probable, if not guaranteed, that Yanworth will magically mutate the most for coming 'home' to Cheltenham.
It's also a homecoming of sorts for last year's runner-up, My Tent Or Yours
, after the foreign fields of small fields and false paces, and my part-time friend and full-time colleague Martin Dixon, who's being measured up for a statue of his own in Timeform Towers, crafted wearing a cap at his behest, put him up each-way at 33/1 for the Champion in his Long Ranger column, more in hope of hitting the place part than expectation of the win, knowing My Tent as we all do, but you can see the logic. With My Tent, it's looking into the past rather than projecting forward, back to the future, but it's the same methodology, of not wallowing in the muddy waters of this season's divisional form.
It's all about the place in an each-way bet on My Tent Or Yours, and it's all about the place for a win bet on Yanworth, the significance of place, the uplifting and uniting relationship between the work and the setting that makes for a dynamic display, just like the Hurricane Fly statue at Leopardstown. For The Fly, Leopardstown defined him but Cheltenham refined him. For Yanworth, it's the other way around, and after the refining work done elsewhere, it's time for his defining day at Cheltenham.
MATCH OF THE DAY
In their first and only meeting so far, the number 4 was significant. The Hatton's Grace was the 4th December, and four-year-old Apple's Jade, sent off 4/1, in receipt of 4 lb, beat 4/7 Vroum Vroum Mag
by a short head, but only after the latter had made up four lengths between the last two flights and traded at 1.04 in-running. And here they are again, 100 days on, both having been given black eyes in the meantime, Apple's Jade by Mag's mate Limini, and Vroum Vroum just about surviving a surprising slugfest when the Goliath to Midnight Jazz's David, suffering the same debilitating Donny disease that affected Mullins' five beaten favourites there since Annie Power dazzled in the same contest in 2014.
Doncaster was effectively her only dip in thirteen races for Willie Mullins, and to focus on that is to overlook the brilliant body of work, like tuning in only to the last ten minutes of The Departed, and if Vroum Vroum Mag is 100%, and you can bet she will be, without the same concessions of weight, ground or race-fitness, she'll serve up a freezing cold dish of Apple's crumble in a race in which she was so dynamic last year.
LAY OR PLAY OF THE DAY?
The Supreme is as close as National Hunt gets to a flat-out flat race, and this year's renewal has the familiar feel of a very specific Flat race, one that strikes fear deep into the heart of Timeform's handicappers and dodgy delegates. Every year, Aidan O'Brien sends a once-raced mountain climber to the Racing Post Trophy, and every year Timeform tells you all the reasons it couldn't win beforehand and all the reasons why it did afterwards. There's sometimes a price to pay in Timeform's foursquare standing with form in its age-old analytical battle against potential.
Playing the parts of Aidan O'Brien and something with a name like Mount Rushmore in the Supreme adaptation are Willie Mullins and Melon, who's easy to slay but hard to lay, and far stronger minds than mine returned from the press pilgrimage to Closutton convinced that Melon was another Champagne Fever or Vautour or Douvan or even Min, despite bearing no resemblance on record nor ratings. What was clear from Leopardstown, on his one and only hurdling start, was that Melon is a speedy skimmer, but gliders tend to bend to grinders in the exacting environment of the Supreme, and certainly Ballyandy and maybe Moon Racer will be packing their been-there-done-that Festival t-shirts to intimidate the French-raised, Irish-braised mythical monster.
Less honeydew and more money due by taking on the unripe melon.
MARK OF THE DAY
146, the same mark The Druids Nephew defied in the Ultima two years ago, from hot then to plot now, machine-gun fire on multiple targets in 2015 making way for a sniper's approach this season, with one bullet for one shot at one race, and this is it.

Most Read