New Season Three-Year-Olds Preview
Racing and Sports' Adam Blencowe takes a look at some three-year-olds to follow in the new season.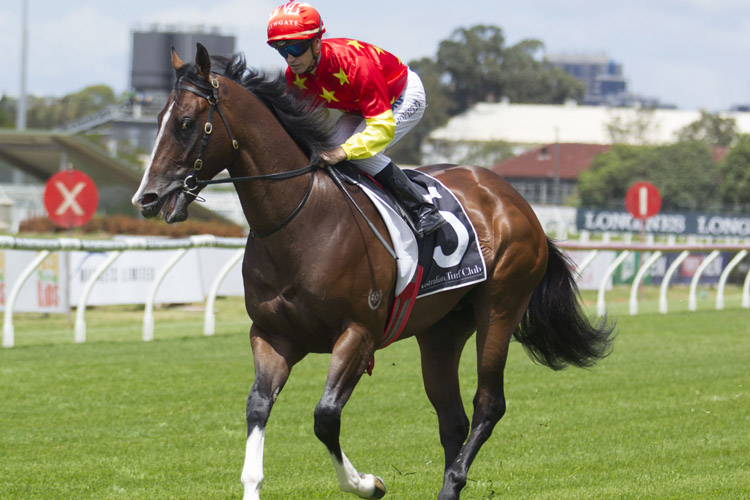 The horse population on the whole takes a similar shape each season and, given that, we can profile horses most likely to end up at the top of the pile from one season to the next.
A good way to be a top three-year-old is to be a top two-year-old. The likes of Written By and Estijaab established themselves at the top of the two-year-old rankings, and that's a good place to start, but getting to the top of a set of ratings is a function of both talent and opportunity. Races provide opportunity and so it comes with an opportunity cost.
As horses race we learn how talented they are and we also learn how talented they are (probably) not.
As an example; a horse with a peak Timeform
rating of 100 after 10 starts is a very different proposition to a horse with a peak Timeform rating of 100 after two starts. The possible range of future values is much narrower on the former.
Using this concept, as well as a couple of tweaks for other variables that shape where a horse is likely to land (stable, breeding etc) we can narrow down 2654 two-year-olds from last season to just a handful that have particularly positive profiles for the new season.
And without further ado, here they are:
Stratosphere
Brutal
Guerrier
Ranier
The Autumn Sun
Aylmerton
Sister Sledge
Neutrality
Marcel From Madrid
Cristobal
Anjana
Smart Melody
Stratosphere tops our rankings, despite being a maiden after one start. It's the one start that is the key, not just to him but also to Brutal and Ranier who would be something of a dark horse here given that he hasn't been seen his debut last October.
The highest rated horses on the list (in Timeform's view) are The Autumn Sun and Aylmerton who both enter the new season rated 113p - the former having already won a Group 1.
They both achieved plenty in just three starts without giving up the potential to go much higher still.
The top-ranking filly on this list is Sister Sledge and she would have profiled higher had she pulled stumps after her debut where, in a statistically significant race, she finished on the heels of the top filly in town, Estijaab, and the very smart Pure Elation with a couple of stakes winners in behind her.
She narrowed her potential range by going backwards on that at the second time of asking but she remains, like all on this list, open to significant improvement in the season ahead.