Rowleyfile Preview: 2018 Ebor Handicap
It was somewhat odd to see a televised draw for the Sky Bet-sponsored Ebor Handicap – a 20-runner contest over an extended 14f – at York on Saturday and even odder to see those involved getting excited about it all.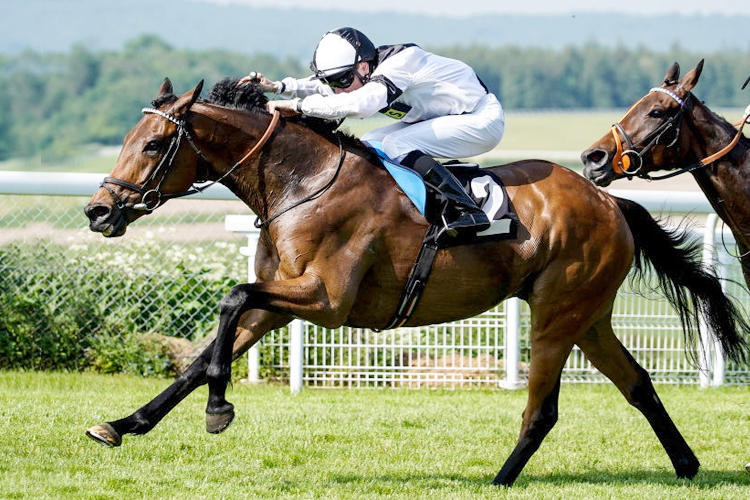 There is not much in the draw for this race taken overall, as the evidence of the last nine editions of the race show (2008 was held elsewhere), and certainly nothing to suggest that the lowest stalls are likely to be highly advantaged.
This is what those figures say, along with other "trends", each category measured by runs, wins, impact values (wins/places compared to chance) and, most importantly of all, % of rivals beaten.
If connections of Saturday's runners had the choice of where their horses were drawn, then they could have done a lot worse than go centre to high. But, the fact is, there is not a lot to see here, and neither would you expect there to be.
There is also not a lot in terms of age, with six-year-olds best but horses older than six worst. Weight carried suggests highly-weighted horses may be up against it (nothing sneaks into that lowest weight band which is shown for information).
Heavily-campaigned horses have underperformed on the whole, with those that had three to five runs in the season in question having fared best. A good chance on Timeform
weight-adjusted ratings is a positive, as it nearly always is.
Other potentially useful evidence that I unearthed is that Irish-trained horses have done quite well in British handicaps this flat season, winning at a rate about 1.3 times what might be expected by chance while beating 52.4% of their rivals in those races. There are four such horses – Mustajeer
, Sea The Lion, Whiskey Sour and Stratum – in Saturday's race.
The last-two-named represent Willie Mullins, who is the most in-form trainer with a runner in the Ebor as judged by %RB in handicaps since 11 July (66%). He is followed closely by Andrew Balding and Jedd O'Keeffe, both on 64%.
However, perhaps the most pertinent piece of information of all can be derived from Timeform's unique Early Position Figures, which reflect likely run styles.
No less than eight of the declared runners have been identified as pace-forcers or outright front-runners. There have been steadily-run Ebors which suited horses racing close up – such as the one in 2014 won by Mutual Regard – this seems unlikely to be one.
Put all of that, and more besides, into the pot and give it a stir, and what do you get?
Well, I got a load of prices which were similar to the bookmakers' and a few that were not. In the latter group, there is one in particular that I believe to be over-priced.
Ironically, given earlier remarks about the draw, Platitude will be coming from stall 1. But he was always likely to be dropped to the rear, so may not suffer from the crowding which sometimes compromises those on that part of the track.
Even more to the point, this year's Ebor may suit his come-from-behind style. It took him to victory in a handicap at Goodwood in May and to second in a listed race at Sandown in July.
It might have taken him to at least a place in a competitive handicap at Goodwood last time were it not for a brain fade from jockey Adam Kirby, who gunned Platitude from last to first in less than two furlongs early in the straight, with the all-too-predictable result that the horse caved in late on.
Nonetheless, there was plenty in that performance to suggest that Platitude
– who touched 3.05 in running that day – can be very competitive off a mark of 104, which is the same he gets to go off here. If you could script his ideal conditions, 14f, good to firm going and a race in which the early leaders come back could be it.
There is not much doubt in my mind that Stratum should be favourite in this, on the back of an impressive win at Newbury, and even 4/1 does not strike as particularly short. Teodoro may be over-priced also, on the back of his Group 3 win last time, but the longer trip is a doubt and Teodoro may be one of those forcing the pace.
A 20-runner handicap is usually good each-way material, and the Ebor is no exception. The win book at best early prices was 123% while the place book for four places (even better terms may be available) was just 99%.
That is the way to play here, and hopefully that comment will not appear to be a platitude shortly after 3:40 on Saturday!
Recommendation: 0.5 pt each way PLATITUDE at 25/1, one quarter win odds first 4 places