Rowleyfile Preview: Caspian Caviar Gold Cup
In much the way that the make-up of the big race previewed last week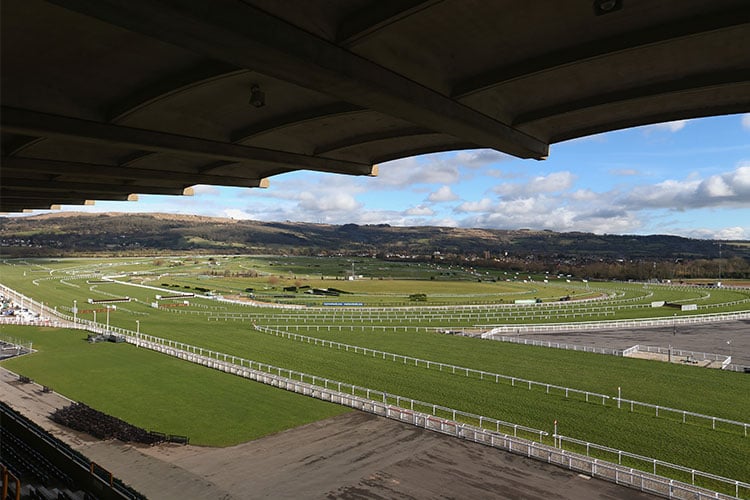 The Becher Chase at Aintree – lent itself to an each-way recommendation (Walk In The Mill at 25/1, since you ask), this week's does not. The Caspian Caviar Gold Cup at 1:55 at Cheltenham on Saturday has 15 declared runners, which kiboshes those in search of the favourable terms that come with four places.
At the time of writing, the win book at best odds is about 121% (you would need to stake a total of £121 in proportion to each horse's odds to guarantee a return of £100 come what may), and the place book is about 123%. An each-way bet is not an outrageous idea, in other words, but it is best to pick and choose your opportunities in this area.
As a fixture in the racing calendar since 1963 – first as the Massey Ferguson and more recently including a variety of charitable and memorial guises – the Caspian Caviar has a noble history and tends to attract the same types of horses, year in, year out. "Trends" may be more applicable than usual as a result.
The following are the most useful findings from the last 10 editions of the race, with Place Impact Values and % of Rivals Beaten the measures to pay most attention to, as usual.
Those figures for under 7-y-os were initially for under 6-y-os and looked surprisingly good, but they were skewed by the only 4-y-os to have run (Unioniste in 2012 and Frodon in 2016) having won. The record of 5-y-os – of which Full Glass is the only representative this time round – is unexceptional.
Perhaps the biggest take home there is that veterans have a notably poor record: no winners from 30 attempts and a miserable 34.7% of Rivals Beaten. War Sound, Splash of Ginge and Foxtail Hill represent that category.
Last-time winners – who more widely, and unsurprisingly, have a superior record – have not fared well, whereas last-time-placed runners have done. A notably short or long turn absence has been a negative but "excludes" only Catamaran du Seuil and Cepage in this instance.
The only two contenders to qualify on account of being high in the handicap are Frodon and Baron Alco, who finished second and first in this race's close relative, the BetVictor Gold Cup, last month.
They were a long way superior to their surviving rivals for most of the closing stages that day and have a reasonable chance of coming to the fore again on Saturday. Narrow preference between them is for Baron Alco, who looked like winning by further until tiring a bit late on.
However, plenty who watched the BetVictor appear to think the result might have been different had Rather Be not been brought down four out when on the heels of the leaders and travelling comfortably. Rather Be is now the clear favourite, meeting the first two on 6 lb and 3 lb better terms.
Maybe. Four out is over six furlongs from the finish at Cheltenham, meaning there is a lot of running (and jumping) still to be done. Rather Be was trading at 5/2 at around the time his misfortune occurred.
Instead, I am most interested in the claims of the other of trainer Nicky Henderson's representatives, Casablanca Mix at a much bigger price. There is a case to be made that she is well-handicapped, and certainly that she will be suited by a return to this trip of around two and a half miles.
Casablanca Mix was due to run at just short of three miles at Market Rasen last time but ended up running at about a furlong further than it due to rail movements that were unknown at the time of declaration (one wonders how long it will be before someone seeks to sue the authorities for loss of earnings in such circumstances).
She was left in a clear lead three out and traded at 10/1 on before hitting the wall and being run down by Rons Dream. That was still a commendable effort – the winner is very useful and yet Casablanca Mix had her on toast at one stage – but better should be forthcoming. The mare's wide-margin defeat of the useful pair Theatre Territory and Miss Crick at Huntingdon a few starts ago lends further weight to that.
Being on the front-end in chases at Cheltenham can be advantageous when there are incidents and traffic problems in behind – as the six-finisher BetVictor Gold Cup illustrated – but there is every prospect of a headlong gallop on Saturday with Foxtail Hill, Splash of Ginge and Baron Alco in attendance, and that would be far from ideal for those involved.
Casablanca Mix
is likely to be ridden quite prominently but out of the white heat of up front. The evidence is that she has what it takes to get involved at the business end as well.
Recommendation: 0.5 pt win CASABLANCA MIX at 14/1