Rowleyfile Preview: Coral Eclipse
The Coral-sponsored Eclipse Stakes at Sandown in early-July has a special place in the Racing Calendar, and in the hearts of racing enthusiasts, as usually the first significant clash between the classic generation and their elders.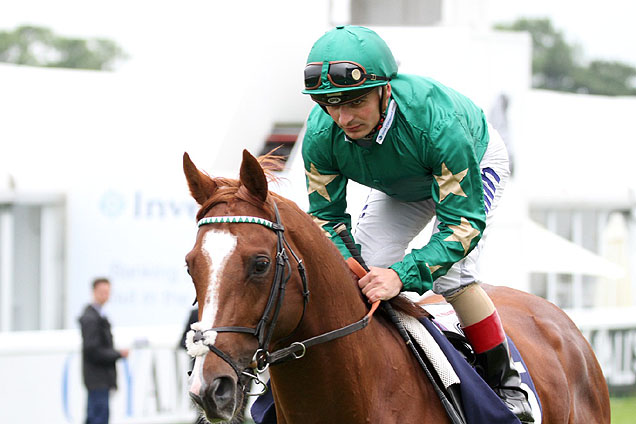 Up until that point, and sometimes beyond it, many of the prognostications about the three-year-old crop are necessarily theoretical. A Derby winner or a Guineas winner might have looked good against his or her peers, but taking on and beating all-comers remains the acid test.
The magnitude of the task is increased by the fact that the Eclipse takes place over 10f, whereas those aforementioned classics take place at significantly shorter and longer. There are no Group 1s at the in-between trip for three-year-olds in Britain and Ireland beforehand.
This has been the downfall of more than a few lofty reputations. My first year at Timeform
(1987) saw me traipse down to Sandown to cheer on my beloved Reference Point, a good winner of The Derby a month before, only to see him summarily dismissed by the classy and speedier four-year-old Mtoto.
Wiser heads than mine at Timeform nodded knowingly about the harsh lessons of youth, both mine and Reference Point's. Reference Point started at even money in a field which also included those top-class females Triptych and Milligram. Those were the days.
Since then, the three-year-olds Erhaab (1994), Motivator (2005), Authorized (2007) and The Gurkha (2016) have all been turned over at 4/6 or shorter, the first three as recent Derby winners and the last-named as a winner of the French equivalent of the Guineas and an unlucky loser in the St James's Palace Stakes.
But there have been successes by three-year-olds, too, including at odds on by Nashwan (1989), Hawk Wing (2002), Sea The Stars (2009) and Golden Horn (2015): those are three Derby winners and, in Hawk Wing's case, a Derby and Guineas second.
The four-year-olds Creator (1990) and Bosra Sham (1997) have been beaten at odds on, while the five-year-old So You Think won at 4/6 in 2011.
A trip down Memory Lane is a pleasant thing, but memory can play tricks on you. That is why we have Timeform Racehorses annuals and databases to look back through.
The latter provides the opportunity to investigate further and in a formalised way as to how well or badly the various age groups have tended to do, in both absolute terms and in comparison to market expectation. There are what I think are some interesting findings.

Most of the above should be self-explanatory, but "Var stake" and "ROI" may not be.
The former varies the stake according to the odds of the horses in question with the aim of returning 100 points, meaning that results are less susceptible to the effect of freak winners than with level staking. The latter takes that outcome and expresses it as the return per each point risked: a figure over 1 is profitable.
In the 24 years under review, three-year-olds, four-year-olds and five-year-olds have won a similar number of times, while four-year-olds have placed most frequently. However, that is in part a function of the respective age-groups' representation.
Of more interest, I would suggest, is that three-year-olds and four-year-olds have had the largest number of runners and have shown a significant loss using varying stakes, but that five-year-olds have featured less often yet shown a substantial profit.
Maturity versus youth has been over-priced and under-valued, at least up to a point.
However, I decided to dig a bit deeper and look at how those age groups performed if you divided them into those representatives which started at under 5/1 and those which started at 5/1 and longer.

It did not make a great difference with five-year-olds, who showed a profit whether short in the odds or long in the odds, or to four-year-olds and six-year-olds plus, who showed a loss regardless. But three-year-olds went from showing a loss to showing a profit at variable stakes if you excluded shorter-priced contenders.
Over the years, both five-year-olds of all prices and three-year-olds at longer prices have done better than the market suggested. The bookmakers and betting public have arguably been seduced by the obvious as well as by the sexiness of youth.
How might this play out in this weekend's version of the famous race?
We have five three-year-olds in all in a field of nine, and they include a trio – Cliffs of Moher, Barney Roy and Eminent – all currently priced at under 5/1.
Sectional analysis likes them all, and it particularly likes Barney Roy. But the first two failed to win what might have been an ordinary Derby and the last-named will have to extend his explosive turn of foot (10.86s for the penultimate furlong at Royal Ascot last time) over an additional quarter of a mile.
The other thing that history can tell us is what it usually takes, in terms of Timeform performance ratings, to win or place in the Eclipse. Over the 24 years, this has been: 127.0 for the winner; 124.9 for the second; and 120.7 for the third. The figures for this decade are: 127.6; 125.0; and 120.0.
Of the two five-year-olds, Decorated Knight has run to 120 or higher on three occasions out of five this year (and he won one of the other two races), all of them at around this trip.
Lastly, there is something specific to this year's race that should be considered, and that is the shape of the betting market. Nine runners, one of which is a fairly short-priced favourite, tip the scales in the favour of each-way bettors.
The win book is about 112% at the time of writing, but the per-place book is 104%, meaning that each way is a slightly better mathematical proposition than win only, all other things being equal.
Decorated Knight – a consistent performer, proven at the trip – has arguably been overlooked somewhat, as were some of his similarly-profiled predecessors. That each-way bet looks the value play.
Recommendation: 1 pt each way DECORATED KNIGHT at 8/1, 1/5 odds first 3 places