Royal Ascot 2018: The hottest head-to-heads
'A duel, whether regarded as a ceremony in the cult of honour, or even when reduced in its moral essence to a form of manly sport, demands a perfect singleness of intention, a homicidal austerity of mood.'
'll be honest, he lost me with the last part, but that says infinitely more about me than one of the finest writers to ever put pen to paper, Joseph Conrad, whose definition of a duel otherwise sings to the simpler subplots of Royal Ascot, of a manly sport, in spirit if not the strictest sense, and the Ascot ambition that burns from the singleness of intention.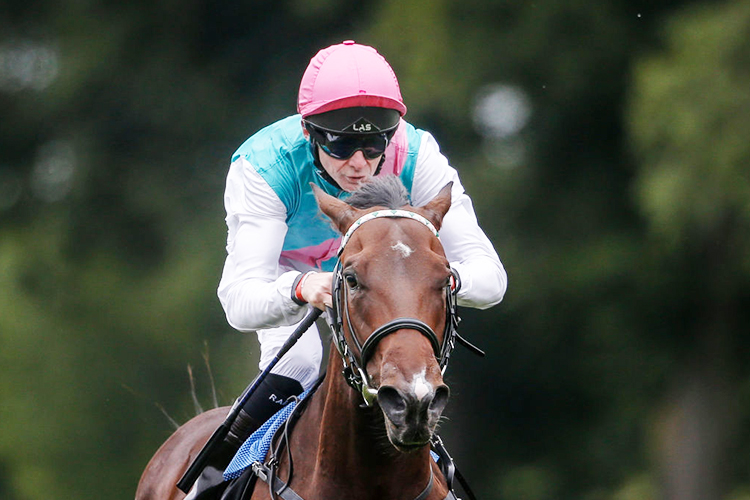 Royal Ascot is a multiplier of the traditions and titillations that sustain the sport, but the raw element of racing is its heartbeat, those stripped-down shootouts which provide the starkest points of clarity and context for the week. Here are five of them:
1) JOHN GOSDEN vs AIDAN O'BRIEN PART I
CALYX + LEGENDS OF WAR vs SERGEI PROKOVIEV
It looked for a while as if Sergei Prokoviev was going to have the stage to himself, because of the singleness of intention to prime and ready him for the Coventry which meant this latest Scat-powered steam train left the station as early as early as April 11th, gathering momentum ever since.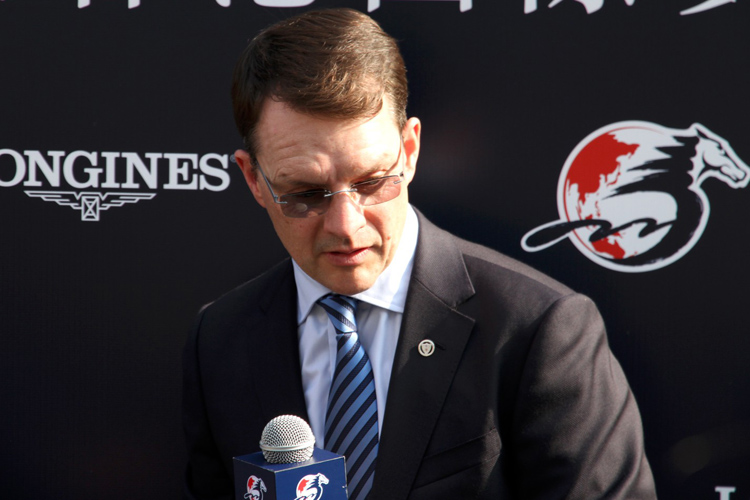 Stellar evolution is the process by which a star grows gradually in size, the blueprint for Sergei Prokoviev, but you don't need a telescope to view the shooting stars that have blazed into the Coventry orbit, both emanating from Clarehaven Stables, firstly Legends of War at Yarmouth and secondly, all the more dramatically, Calyx
at Newmarket only last weekend.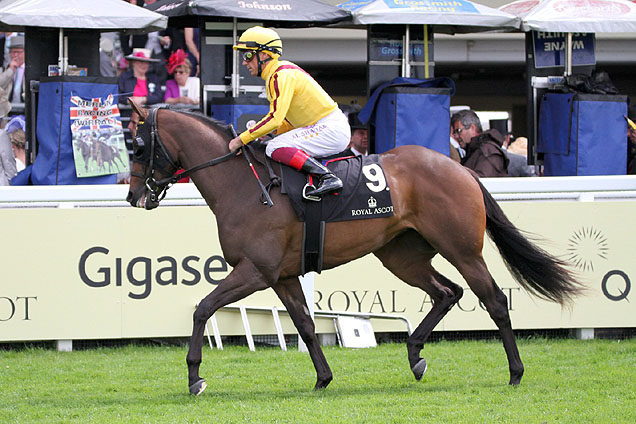 It's the magical mix of a classic Coventry cocktail, of a high-achiever against some high-flyers, though Calyx fits into both categories, as his achievement – expressed as a rating first time out - is virtually off the scale, fattened by an exceptionally fast closing sectional which makes the option of the Coventry an obligation, despite the pressures of time.
2) BATTAASH vs LADY AURELIA
Stripping it down, if the essence of the sport is the race, the essence of the race is the speed, and the fundamental question of each and every contest of which horse can run the fastest; and Lady Aurelia and Battaash are two of the fastest we've ever seen.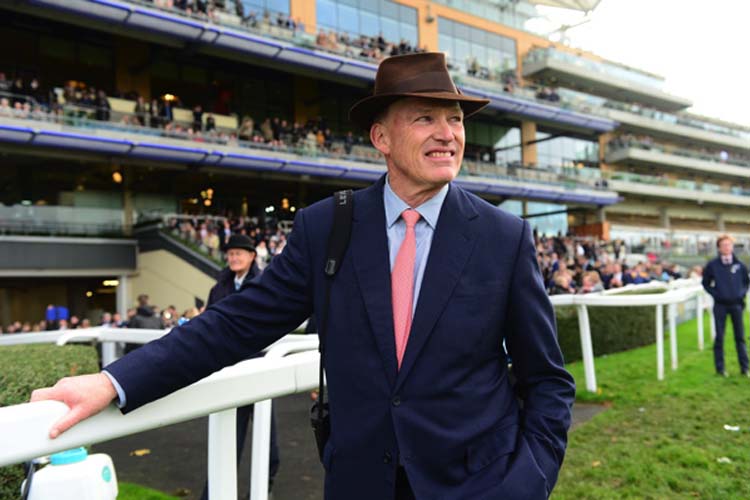 There's still scorch marks on the Ascot turf from where Lady Aurelia has twice burned up the Royal meeting, winning the Queen Mary by seven lengths and the King's Stand by three. But Battaash
had the last word in their 2017 game of 'anything you can do I can do better' when he took apart the Prix de l'Abbaye, normally a finish of heads and necks, by four lengths. In their one meeting so far, in last year's Nunthorpe, Battaash didn't have his head on, but he jumps into this of a surer step – his Temple win - than Lady Aurelia, who never got the revs up when overturned at odds-on at Keeneland in mid-April.
That said, Lady Aurelia
's track record of blossoming in Berkshire means the Ascot track record is under threat, after she missed out last year by just 0.01 secs against Miss Andretti's eye-popping time.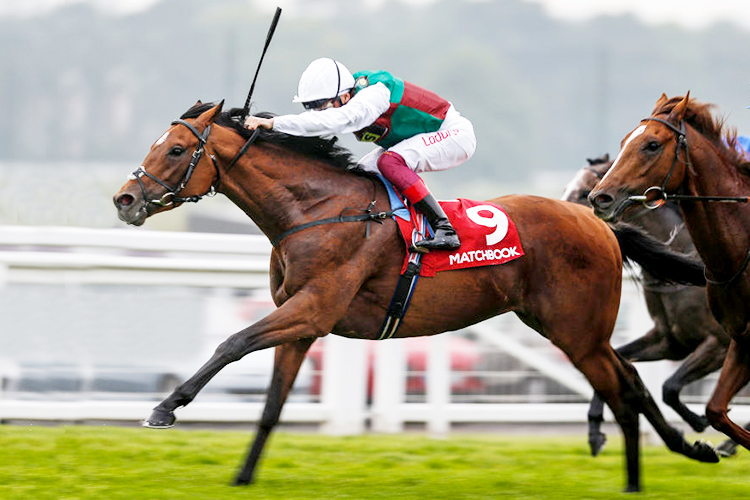 3) JOHN GOSDEN vs AIDAN O'BRIEN PART II
WITHOUT PAROLE vs THE GUINEAS GANG
It's the Guineas back-up gang to be precise, Saxon Warrior expanding his horizons since Newmarket, but U S Navy Flag and Gustav Klimt have contested three Guineas between them without hitting a bullseye, short of stamina and steel respectively. They're sticking to the original plan with the St James's Palace Stakes, but being overshadowed feels like a life sentence for both, which brings us to Without Parole.
He didn't have a fair trial at Sandown, when various pressures – including some weighty Timeform
numbers that acted as evidence for the defence beforehand and the prosecution after – meant he was in a no-win situation, only he did win, not pretty, but an unbeaten record and the privileges that come with his blue-blooded breeding and a star-shaping stable are all pretty.
Without Parole is one of the most exciting horses around, but this isn't simply the Gosden and O'Brien show, not when Tip Two Win did what he did in the Guineas, and not when one or two of the top French trainers are taking aim.
4) JOHN GOSDEN vs AIDAN O'BRIEN PART III
STRADIVARIUS vs ORDER OF ST GEORGE
There was a length between them in first and third, in Order of St George's favour, when they met in the Long Distance Cup last autumn. Then a three-year-old, Stradivarius received 8 lb on that occasion, compared to 1 lb now, but the weight-for-age scale compensates for immaturity, and there was an added maturity about Stradivarius' comeback at York, which was a smooth success second but a serious statement first.
It's not just an irresistible clash of Britain and Ireland, of Gosden and O'Brien, or Dettori and Moore, but an age-old one of old age versus youthful exuberance, hard to say that age is catching up with six-year-old Order of St George from a couple of routine runouts this year, but as many defeats as wins from his last twelve races expose certain chinks in his armour, and the skill-set of Stradivarius is exactly what's needed to exploit them.
5) ENGLAND vs AUSTRALIA (AND AN IRISH INFLUENCE)
It's not just any Irish influence either, as it's Aidan O'Brien we're talking about, he having been given the responsibility for acclimatising and assembling Coolmore's Aussie sprinter Merchant Navy in time for the Diamond Jubilee, a job that's ahead of schedule based on his energised effort at the Curragh when winning against the odds.
There's no stopover for Redkirk Warrior (who beat Merchant Navy in a Group 1 at Flemington in March), though it's a homecoming of sorts for him, having started out for William Haggas, remarkably winning twice over ten furlongs, before reinvented as a top-of-the-range sprinter in Australia.
That's two fiercely fast bowlers with an Australian attitude pitching up at Ascot, but going into bat for England is a sprinting specialist with a knack of big runs, namely Harry Angel, who has two Group 1s on his scorecard. The Duke of York showed that Harry Angel is as good as new, and as if not more powerful than either of the Australian arrivistes. The fireworks in the Diamond Jubilee will act as a fitting closing ceremony on the Saturday.