The Saturday Schedule
On one of the busiest and best days in the racing calendar, billed as Super Saturday, Jamie Lynch provides a timeline for what to expect, and where, and from whom.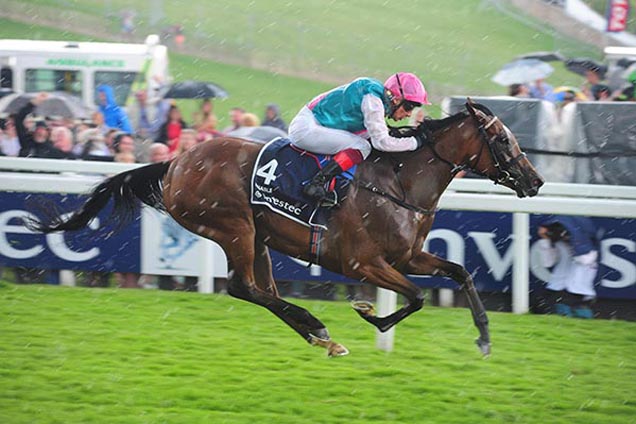 SUPER SATURDAY TIMELINE
15th JULY 2017
08.10 ADVANCE TOWARDS ALCOHOLISM
The Lions have a lot to answer for. Your body clock urges an early rise, your body urges an early beer, in synch with the last few Saturdays, but it's Super Saturday so what the hell, it's not as if you'll still be sat there drinking and dribbling at midnight…
09.00 TOAST AND TWITTER
A toast to summer Saturdays, and another beer, while taking to the Tweet machine for a quick game of hide and seek, to hide behind your purist persona and seek credibility by being pointed and political. Use this as a prototype:
Be picky and prickly. It's not as you'll still be sat there drinking and dribbling and Tweeting at midnight…
10.00 TV TIMES
Option 1: Practice for British Grand Prix. Going round in circles.
Option 2: Second day, Second Test, Eng v SA. Rounders in a circle.
Option 3: The Opening Show. Olly and the teamset up Super Saturday.
Option 4: The Oh-Punning Show. Get a computer, find an archive, and treat yourself to an hour of Stewart Machin's finest commentaries, counting down to Funk Soul Brother winning at York (17/05/12).
12.00 PRICES AND PLACEPOTS
There are more bets to be placed – many more – but now is the time for Oddscheckering those you've already struck, not for information purposes but for smug purposes, though any shortening of the prices means only one of two things: non-runners or Hugh Taylor.
These are perfect placepot cards, but when you spend an hour of working out the shortlist and working out the lines to discover that it involves a four-figure outlay, per meeting, and then you summon up an image of Fred, the only response is 'sod that'.
But it's hardly time wasted, as the extra study means you're all the more prepared to act and react during the afternoon, and it's not as if you'll still be sat there drinking and dribbling and Tweeting and betting at midnight…
1.40 THEY'RE OFF
And so it begins, not with a firework but a tap of the glass, a seven-furlong novice and a chance to make knee-jerk reactions about strips of ground at Ascot. It's a long afternoon and this minefield race is a recce, one for settling in not splashing out…but the previous winners don't look that good, and you've heard positive reports about Laugh A Minute
, and Varian's had two first-time winners this season, and what the hell.
2.10 TAKE A BOW
Cracksman
, Rhododendron
and Usherette are all high-profile contenders for the award, but the winner of 'unluckiest horse of the season' goes unanimously to Orion,s Bow, who might have won at Musselburgh and definitely would have at Newcastle but for traffic and timing. Granted luck, or at least no bad luck, he'll take some beating in this five-furlong dash at Ascot, as he's just about the best-handicapped sprinter around.
2.50 TURN OF THE CENTURY
City of Joy
is another nomination in the misfortune stakes after his run through at Royal Ascot, and this bet365 Mile at Newmarket is something of a Britannia sequel, but while all that was going on Century Dream was taken to Doncaster for a lesson in racing efficiency, finally passing the test there, thanks to the hood and the mile. He's always had a big engine, and now it's finely tuned, making him ready and more than able for a valuable handicap like this.
3.00 THE FA TROPHY
As a supporter of the recently-relegated Hartlepool United, the FA Trophy is now for me what the listed Corbett Sports City Plate Stakes at Chester is to all journeymen jockeys, Ian Brennan landing it in 2014 before back-to-back wins for Paddy Mathers. Super Saturday spreads itself thin, but it spreads the love.
3.05 GOLDFINGER
The name's Bond. Victory Bond. And two wins in the last six editions show that William Haggas is the man with the Midas touch for the John Smith's Cup. To say Victory Bond has been laid out for this is an understatement, having his sighter over shorter at York's May meeting and a profiler's dream for a top-end handicap like this, low on mileage and high on potential.
3.25 BUNBURY CUP
Pass.
3.50 PREDICTABLY UNPREDICTABLE
That's the beauty of racing, and the reason for treading carefully with the Summer Mile at Ascot, because, on the face of it, this is the most predictable race of the whole day.
Dutch Connection has his Goodwood tune-up in fourth.
Sovereign Debt runs his heart out in third.
Deauville does his 'I'm not quite a Group 1 horse' impression in second.
Mutakayyef does his 'I'm a Group 1 horse' in first.
4.00 ARTIST AT WORK
Not many two-year-olds can break the 100-barrier on the Timeform
scale in a mere maiden, but Gustav Klimt did at the Curragh, on his second start, when putting in a closing sectional that suggests he's the real deal. He's already short for the Superlative at Newmarket, but he's 16/1 for the Guineas, and that could be halved if he does what we think he can, with nothing else impressing so far amongst the colts, the best two-year-olds to date all female.
4.15 REPEAT PERFORMANCE
Marsha was but a baby when she won this City Walls Stakes at York last year, doing a lot since then, besides getting her backside smacked by Lady Aurelia, and you'd think she'd have bigger fish to fry these days, but it's hard to see what can stop her on these terms if she does run, as much as 7 lb clear on Timeform adjusted ratings.
4.35 THE MAIN EVENT
The market says it's 50/50 that Caravaggio wins the July Cup. Everything about him, from his unwavering power to his unbeaten profile, suggests the odds should be more in his favour, but you only have to refer back to the magnificent Muhaarar for evidence that the Royal Ascot-July Cup double is a tall order for a three-year-old, as Tropics got within a nose that day of upsetting one of the best sprinters we've seen for ages.
He has passed every test so far, but this is his biggest one yet, for the examination from the elders, for the environment and for the timing. This is 'D' Day for Caravaggio.
5.55 READY AND ENABLE
She's turned from second-string to Shutter Speed into flagbearer for the three-year-olds, at least in the mile-and-a-half division, nothing yet out of the Derby to suggest that the Oaks wasn't the better performance at Epsom. Following up in the Irish version at the Curragh should be a formality, but it will act as a window into Enable
's future, informing whether she's the best of an ordinary bunch or a star in the making.
21.30 ATR AMERICAN COVERAGE
If it has got to this, then we're all in trouble.