Timeform Recap: 2017 Memsie Stakes
Timeform recap the first Group 1 of the 2017/18 racing season, the Memsie Stakes, won by Vega Magic.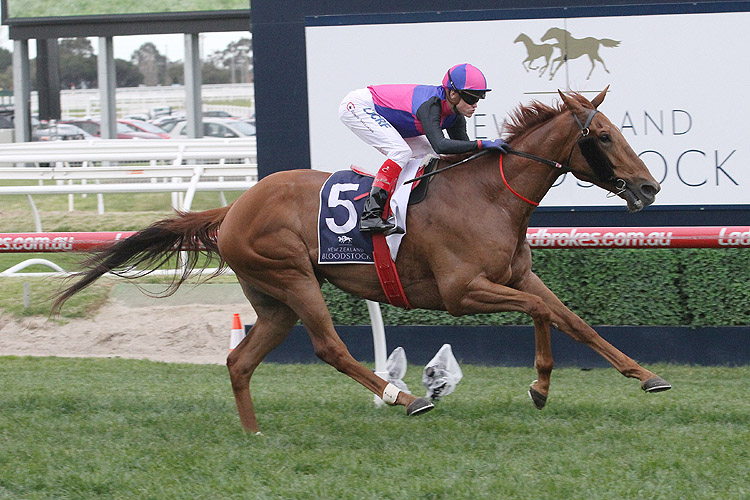 The first Group 1 contest of the new racing season was greeted with a performance worthy of the title, Vega Magic
coming good on the 'p' in the 122p rating he carried into the race and returning a new peak figure of 126.
A rating of 126 is a serious shot fired early in the season - the mark having only been matched or bettered by Weekend Hussler
(126) and So You Think
(128) in the recent history of the Memsie.
there are only three horses currently in training with a higher rating to their name; Winx (134), Hartnell (128) and Chautauqua (127).
Further highlighting the significance of the mark; there are only three horses currently in training with a higher rating to their name; Winx (134), Hartnell (128) and Chautauqua (127).
If it wasn't already there for all to see, Vega Magic put the writing on the wall (and was not subtle about it) when resuming in the listed Regal Roller Stakes, running to 122p. What was most significant about that performance was that the overall time rating of 118 was achieved despite sectional times pointing to him having done more early than ideal. He went out hard and broke a good field apart.
Vega Magic proved himself no one-trick pony in the Memsie. Where his return had been aggressive - think David Warner - the Memsie follow-up was more Virat Kohli. The power was still there for all to see but it was more controlled this time. He built fluently into his work before he started crashing and bashing, home in 34.30.
He may have arrived at it much differently but the result against the clock was remarkably the same. A timefigure of 118 that again looks as though it could be built upon under more conducive circumstances.
Questions of whether Vega Magic can measure up to The Everest should really be flipped. Can The Everest measure up to him? The answer in the case of Chautauqua is, sure, under the right scenario.
Since the turn of the century only the low-rating 2011 edition of the Memsie has failed to throw up at least a couple of subsequent Group 1 winners for the spring ahead and in 2017 the form should again prove fruitful.
Last year's winner Black Heart Bart
ran below his best, returning a rating of 121, but, having been well shy of his top first up, his Memsie run still represented a good step forward and he will be dangerous wherever he heads next. As will his enigmatic stablemate Tosen Stardom, who ran up alongside Bart in much the same way he did in the Futurity back in the autumn.
Tosen Stardom is a frustrating talent. He has three Group 1 placings to his name but is still to win in Australia. However, next time, for the first time, we will get to see him third up. He probably has a bigger engine than his 122 Timeform
rating implies.
Hey Doc ran to 118 after running to 117 winning first up and 119 winning the Australian Guineas in the autumn. That's several data points in very similar places now and it could be that he is very reliable but ultimately limited to that level.
In the background lurked Humidor
and he's perhaps the one most likely to come out from behind Vega Magic and win something meaningful this spring.
He hummed home having been much too far back to land a glove on the first few but 1400m is not his go and, despite ratings of just 106 and 109 to start his spring campaign, a return to his Australian Cup-winning peak of 125 still looks achievable.
A rating of 125 can do some serious damage in the Melbourne spring (so long as Winx is elsewhere) and, to play soothsayer for a moment, it's the Turnbull and Caulfield Cup where he looks like peaking and contending.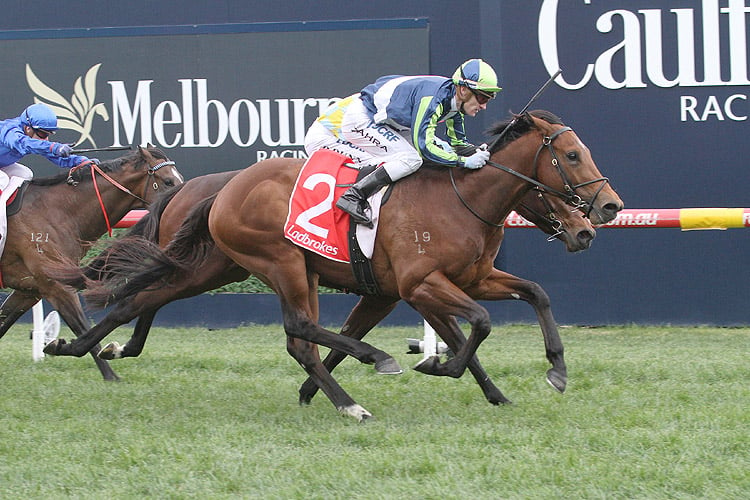 The Memsie undercard was highlighted by the McNeil Stakes where Merchant Navy
continued his march in the right direction, returning a rating of 113p.
The McNeil hasn't been a high-rating race for some time now, and this year is hardly off the charts, but it does look a good piece of form with the first three at least looking contenders for better races deeper into the spring.
Merchant Navy is reportedly heading to the Golden Rose next where he will have to take another big step to contend with the likes of Menari (rated 120p) and Pariah (118p) who have both returned with gusto up in Sydney. Unless the wheels fall off up north, and that doesn't look likely, winning the Golden Rose is going to take a performance well into the 120s.