Timeform Recap - 2018 Rupert Clarke Stakes
Timeform recap the 2018 Rupert Clarke Stakes won by Jungle Cat for trainer Charlie Appleby and jockey James Doyle.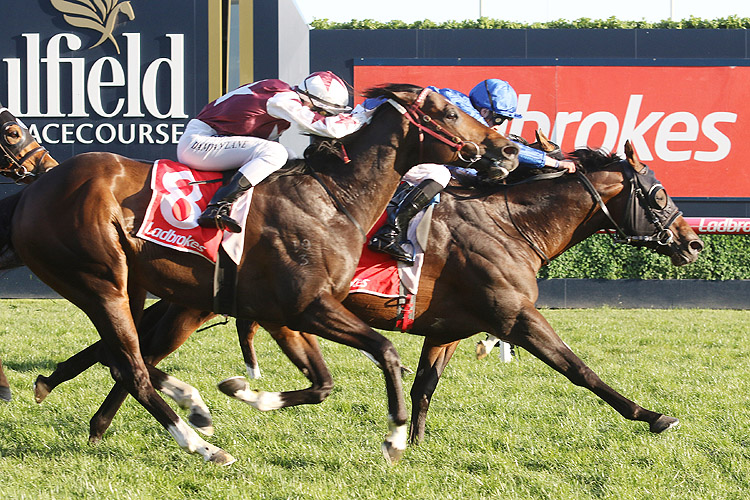 By winning the 2018 Rupert Clarke Stakes with Jungle Cat
trainer Charlie Appleby landed a second Group 1 success in Australia, and it surely won't be the last for a trainer who has legitimate claims to being the world's best at present.
Appleby has now saddled 22 runners in Australia and nine of them have won, including Jungle Cat and Polarisation who have each won Group 1 handicaps.
Given that terrific record Appleby has been held in high regard down under from the day he first threw the saddle over Scottish
and ran second (much to the disappointment of some (me)) in the Caulfield Cup with his first Australian runner back in 2016.
It's been a tougher grind to the top back at home, however, and his rise couldn't be better described than it has been in this article by Timeform's Jamie Lynch.
This shows a meaningful shift in the way that the Godolphin machine is operating with Appleby behind the wheel over the past couple of years. The Appleby that has arrived - extremely well armed - in 2018 is a bigger and stronger beast to the one that turned up in 2016 and given his immediate success here that feels fairly ominous.
Jungle Cat landed in Australia as a last start Group 1 winner rated 122 and ran to 123 to win the Rupert Clarke. A new peak, but not significantly so, in a race that carries a Group 1 tag but has been well short of that level in recent times.
The ever-crowded early spring schedule has meant that the three-year-olds don't drop in on the old Show Day Cup anymore and upgrades to races like the Memsie, along with the advent of The Everest in Sydney, has further slimmed the pool of horses that tackle the race.
That Jungle Cat's 123 on the weekend is the highest rating in the race since Dissident ran to 127 in defeat in 2014 is further evidence of a slide in quality over the past 15 years. Testa Rossa, Exceed and Excel and Bel Esprit all posted high ratings in the race as three-year-olds around the turn of the century but all would now likely target the Golden Rose or be held back for the Coolmore on Derby Day.
It's not all doom and gloom for the Rupert Clarke of course. It is still a consistently great betting heat and is fiercely competitive on the track as well - a finishing speed of 97.2% from the 600m mark shows that this was a burn up from the outset and that Dollar For Dollar's effort to lead for 1395m of the 1400m course was extremely brave.
In fact, given his position at the head of affairs setting that inefficiently strong speed, and the much closer to perfect positioning of Jungle Cat under James Doyle (a jockey who has been on the rise over the past few years not unlike Appleby) it is very easy to come to the conclusion that Dollar For Dollar was an unlucky loser.
Dollar For Dollar has run 11 times over the past year and has finished top three in all bar two of those runs - those two misses being the two other times he has dipped his toe into Group 1 waters. He ran to 112 on the weekend and has run to 112 at four of his past five runs. His level seems well exposed and it's well shy of the top level.
With that in mind the Rupert Clarke doesn't look an outstanding piece of form but with 15 horses rated between 105 and 123 fit and well at this time of year it's likely to turn up the odd winner over the next few weeks.
So Jungle Cat's Rupert Clarke win won't go down as the high point of the Spring Carnival, and it probably won't be the only trophy Charlie Appleby takes home with him.
A rating of 123 makes Jungle Cat as well performed as any of the remainder of Appleby's spring arsenal but most of them can claim to have more upside than the six-year-old veteran of 31 starts.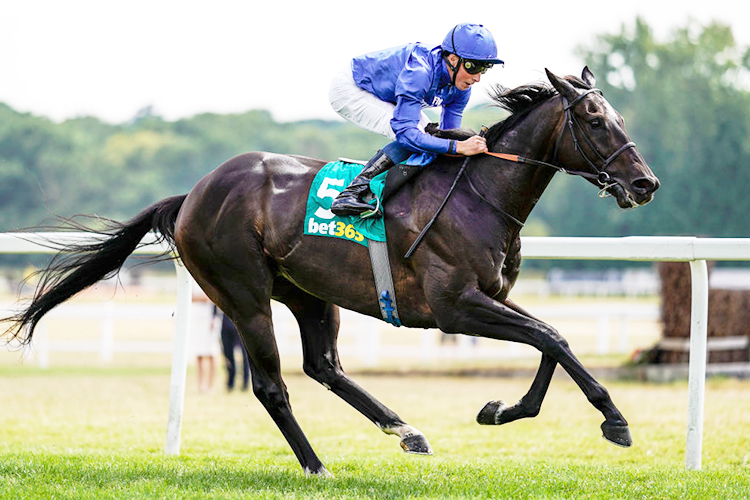 Cross Counter is also rated 123 and he has got there in just seven starts. He looks a remarkably good Melbourne Cup prospect, as does his stablemate Hamada - rated 118p having also had just the seven career starts.
Blair House is rated 119 after fourteen starts going into Sunday's Underwood Stakes and Emotionless (rated 119+) is set to fly the flag in the Caulfield Cup.
Emotionless was promising enough, and thought of highly enough, to start 7/4 in the Dewhurst (think England's Golden Slipper) back in 2016 but he failed there and looked destined to be another Godolphin boom horse who never went on with the job. In 2018 things have changed though, and few results would be more symbolic of that than Emotionless starring in Australia.