Timeform Recap: Finals Day
Timeform recap 2017 Finals Day at Flemington where Royal Symphony headlined the ratings winning the listed Taj Rossi Final.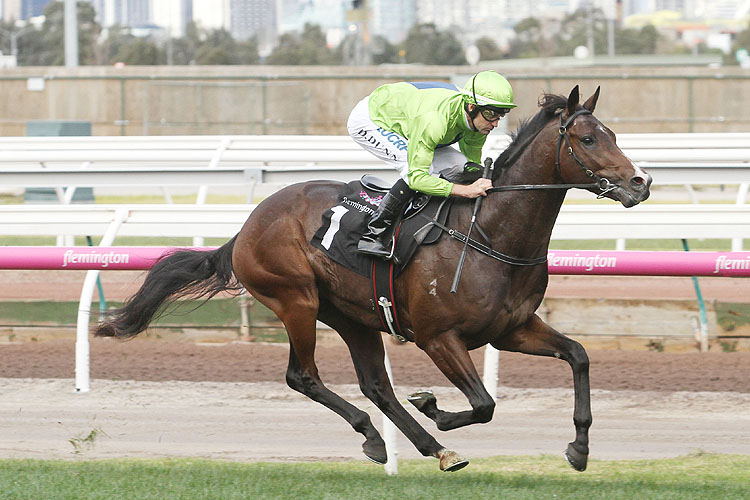 The highlight performance of Finals Day was undoubtedly posted by two-year-old Royal Symphony
who won the Taj Rossi Final by 4.3 lengths.
Good times were the order of the day, with Flemington racing remarkably well for the depths of a Melbourne winter, but even factoring for the conducive conditions the overall time posted by Royal Symphony comes out as a particularly smart one.
Royal Symphony went into the race rated 110P and comes out rated 116P, a rating well in advance of what would be expected from a listed winner at this time of year, and a rating good enough to place him among the best of his generation so far.
In a season where several of the key two-year-old races have been fought soggy battlegrounds during Sydney's 'big wet' the pecking order is hardly clear cut. Group 1 winners Invader
and She Will Reign
sit atop the current ladder rated 119 but their respective peaks came on ground that hopefully won't be commonplace in their three-year-old year.
The current table looks similar to 2013/14 when Mossfun, Earthquake and Rubick shared top billing at 119 - the only time this century the top juvenile wasn't rated higher than 120.
It's inevitable that this season will fail to throw up a 120-rated two-year-old but it may be more a case of poor circumstances as opposed to a poor crop.
factoring for the conducive conditions the overall time posted by Royal Symphony comes out as a particularly smart one.
Anchor Bid
may have finished in a different post code to Royal Symphony on Saturday but she still impressed, running to a mark of 93 - which is around the level that we have seen winning the the Taj Rossi (or Gibson Carmichael as it was formerly known) in recent times.
Evil Cry was slightly below his best form to date but settled a touch closer than ideal to the strong tempo and, given that he was quickly up to the mile from 1200m, his effort looks credible.
Royal Symphony was the feature performance on the card but the Winter Championship Final was the feature race and Tshahitsi
was able to continue not only his own good form but the good form of Tasmanian-trained horses on the mainland.
There's clearly something in the water down in the Apple Isle and it is creating no-nonsense, on-speed, tough and particularly likeable racehorses.
The Cleaner
, who ran second in the 2014 Winter Championship, is probably the most famous of these hard-running Tasmanians but the likes of Kenjorwood, Royal Rapture, Hellova Street, and now Tshahitsi, all possess similar attributes.
Tshahitsi ran to 109 on Saturday, matching the peak he achieved when winning at Flemington two starts prior.
Speed figure fanatics (of which I am probably one) will be quick to point out that the overall time here falls short of the time Tshahitsi produced over 1400m but it is always well worth noting that it is much easier to run a slow time than a fast one. The distribution of times is therefore skewed to slow, which is why speed figures are highly volatile and largely useless on their own.
There are plenty of other points of information to draw on, not least the prior levels - speed or otherwise - that the horses have achieved, the expected level of performance, based both on those prior rating levels and the wonderfully efficient betting market, and expected performance based on the history of the race. But I digress...
Tshahitsi was not as fast from A to B at a mile on Saturday but he was every bit as effective.
The form will probably struggle to make an impact at a higher level but it certainly served it's purpose on Finals Day.