Weekend Preview: Ten Key Questions
What Can Saxon Warrior Do To Reverse The Roaring Trend?
If racing was the X Factor, Saxon Warrior
would have nailed the auditions, before Roaring Lion smashes up the live shows, when it really matters. Five times they've met, all Group 1s, and the tide has well and truly turned, seen superficially from their results and strikingly from their ratings, the 10 lb differential from the Juddmonte International (130 vs 120, 1st vs 4th) the widest their gap has ever been. For some silver lining for Saxon, August was when the cloud hung heaviest over Ballydoyle, and the time before, in the Eclipse, there was only a neck between them.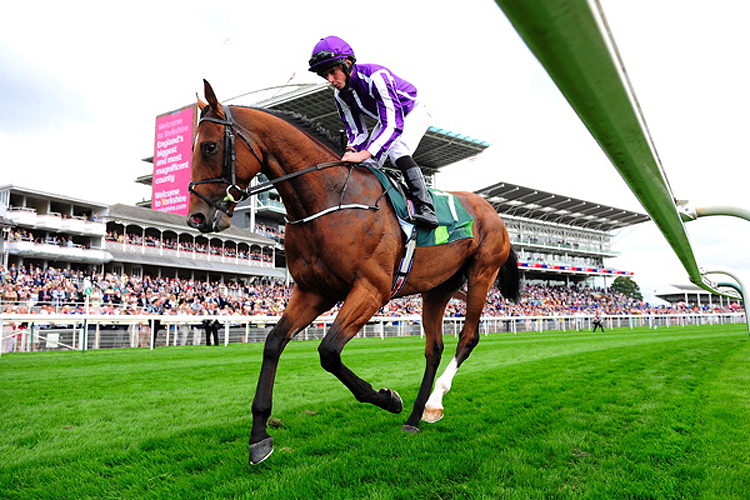 All the same, what Sandown and York showed is that Saxon Warrior can't out-sprint Roaring Lion in a finish, at least not on summer ground. Therefore, when you can't out-run a rival, you've got to out-think them, and there are few greater thinkers – in the sense of plan-hatchers - in the game than Aidan and 'the Lads', so we could be in for something special in strategic terms in an Irish Champion in which the stock-sliding Saxon Warrior has nothing to lose and everything to gain.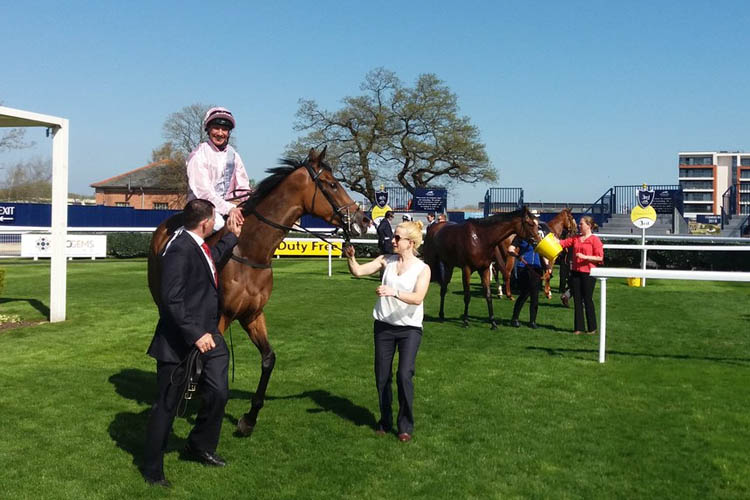 A support team numbering three only adds to the possibilities, but such is Roaring Lion's status and standing that the question is now how to beat him, not how to service Saxon Warrior, though he's still the bottom line in any Ballydoyle blueprint for Saturday. Playing with the pace is a given, likelier to test the favourite in relay than disrupt him in rhythm, as the only time Roaring Lion has found himself in a strongly-run race was when beaten for stamina (we presume) in the Derby, but where Saxon Warrior fits into the flow is the intriguing part.
The obvious manoeuvre is for him to stalk and then strike into the straight, to draw the Lion out prematurely, but how about the curve ball of a front-running Saxon Warrior? He's got the mechanics for it, and that definitely would pose a problem for Oisin Murphy. In terms of talent it's not a vintage Irish Champion, but in terms of tactics it could be.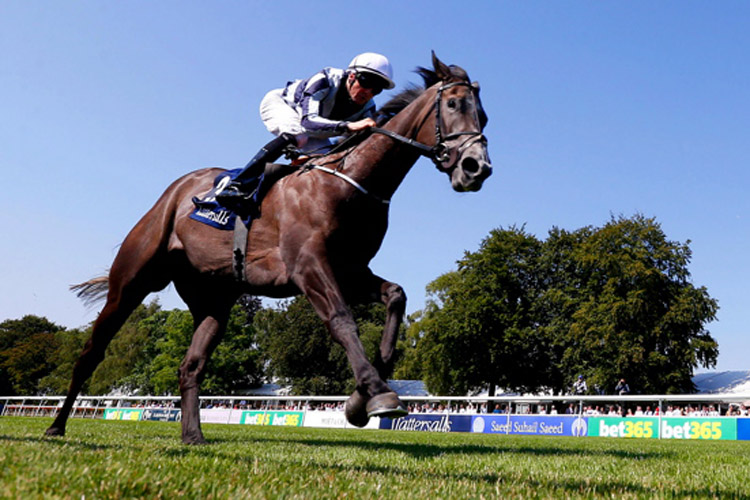 2. LAH TI DAR OR KEW GARDENS?
There's something to be said, in a classic, for a standout star, around which the race, the discussion and the betting revolves. Alternatively, those rare occasions it's 4/1 the field is refreshing in a way, but it hardly feels like a classic. No, the classic ideal, and the ideal classic, is a doozy duel, a head-to-head where each head represents something different, and thank God for Lah Ti Dar's dramatic late swerve towards the St Leger to give us a prize and prized fight.
The contrasts between Lah Ti Dar
and Kew Gardens
only sharpen the shootout. It's Britain v Ireland, Gosden v O'Brien, Dettori v Moore, Dubawi v Galileo, female v male, low-mileage sportscar v high-threshold 4x4. And there's just 1 lb between them on Timeform
's adjusted ratings, in Lah Ti Dar's favour, factoring in the fillies allowance. For a classic clash, it's irresistible. The cynic in me says grinder over glider in a St Leger, envisaging that Kew Gardens will, eventually, wear her down, but that we've got a true heavy-weight bout for an historically heavy-weight race is reason itself for celebration.
3. WHAT CAN GO WRONG FOR ALPHA CENTAURI?
It's the duty of an analyst to find a fault-line, and if you can't then you make one up. Alpha Centauri has marched so mechanically and mercilessly through the summer that the hard, unbreakable evidence is of a hard, unbreakable filly, and therefore the only antagonistic angle is in the abstract, in the space-time continuum: will she have the space to get into steamroller mode on the turning track, and will a time come when a straining season of all-out attacks catches up with her?
The two postulating points are interlinked, for where and when she made her reappearance, the 'where' part less relevant as, though it was Leopardstown, it was a boggy, barely-raceable Leopardstown, but the 'when' element generates some jeopardy, if only taking our lead from Winter the year before, for whom things started to unravel at this juncture, perhaps run down by the rigours of a campaign which likewise began in mid-April, in the Irish Guineas Trial, having looked similarly invincible with the same mid-season streak (of four Group 1s) as Alpha Centauri. It's by no means a blueprint, but it's a warning against complacency, for Alpha Centauri herself but also for us watching on, as maybe not to expect fireworks in what is, to some extent, a maintenance race ahead of an American adventure where she'll show the wider world what we already know, that if Skynet did racehorses then this is what it would look like.
4. WHAT CAN GO WRONG FOR WINX?
It's fillies like Alpha Centauri
, going for her fifth straight success, that help contextualise the wondrous work of Winx, as, earlier on Saturday, much earlier, she'll be taking her winning sequence to 27 (vidiprinter…TWENTY-SEVEN), which would be her twentieth Group 1. If there have been any times when her and Hugh Bowman have been out of synch with each other, or with the race, then we haven't really noticed because her talent can and has always got Winx out of the tightest of spots, but her last-to-first, loop-and-swoop style means she's playing with fire, just not playing with the calibre of rivals who can burn her.
Australian Oaks winner Unforgotten, three years her junior and also trained by Chris Waller, is being billed as a 'new shooter' in Saturday's George Main Stakes, not that she looked it when four lengths behind Winx in the race named in her honour at Randwick last month. Winx will do what Winx always does, and national pride will be pierced by international prejudice, for a repetitive roadshow that that's contained rather than continental, but Europe can look down its nose all it wants unless it fires a long-range missile at the Cox Plate, but neither Benbatl nor Hunting Horn – who have it on their agenda – look sufficiently armed and able to worry Winx.
5. WHAT RATING WILL TOO DARN HOT RUN TO IN THE CHAMPAGNE?
121
6. WHO'S THE BEST TWO-YEAR-OLD COLT?
Probably Too Darn Hot. But then again it might be Ten Sovereigns. And don't forget about Calyx> You can't say for sure until after Sunday's National Stakes. All of these are true, to some extent, but it's about time to stop with the weary wishy-washy and start with the punchy pocket talk, so here goes. Quorto beats Anthony Van Dyck at the Curragh.
Taking after his sire is one thing, but Quorto is chasing after his sire, following his exact hoofprints from the Superlative to the National, eclipsing what Dubawi did at Newmarket, and achieving more in two starts than Anthony Van Dyck has in four. Even allowing for one being an early-riser and the other a slow-burner, the market is resting and reading too much on Anthony Van Dyck being the 'chosen one' for Ballydoyle, therefore destined to win the National, while odds for Quorto in the match-up of 2/1 underestimate both his power and potential. Quorto is the answer, and he may even be the answer to Question 5.
7. WHO'S ON TRIAL FOR THE ARC IN LONGCHAMP'S WARM-UP SUNDAY?
With Cracksman side-stepping another race, the three traditional trials have little or no relevance on the main event, all lost in the still-reverberating noise around Enable's regal return at Kempton last week. The Prix Foy carries the most significance, relative to the Niel and Vermeille, not only because Waldgeist and Talismanic are the shortest odds for the Arc of any Sunday trialists, though both still at 20/1+, but also as it's our first glimpse in Europe of Japanese challenger Clincher (Timeform rated 124, between Talismanic and Waldgeist for context) and our first glimpse in ages of St Leger winner Capri. Which brings us neatly to Question 8…
8. IS THERE A READY-MADE REPLACEMENT FOR ORDER OF ST GEORGE?
This sends us logically to the Irish St Leger, in which Aidan O'Brien's up-and-coming Flag of Honour is, literally and perhaps figuratively, stepping into Order of St George's shoes, and he's certainly cut from the same cloth, as well as following precisely the same three-year-old path. The fact Flag of Honour never really appeared as a dot on the Doncaster radar suggests the team knew that Order of St George was heading out and, moreover, that Flag of Honour was heading up, and he's rightly favourite over Latrobe for the Curragh on Sunday, though whether the pair should be so far ahead of Weekender is another matter.
As promising as Flag of Honour is, though, referring back to the question, if there is a ready-made replacement at Ballydoyle for Order of St George then surely it's the aforementioned Capri, who looked – when we last saw him – to have that magic George blend to be able to grace Gold Cups and Arcs. It may be that, in 2019, he's too big a player to be sent down the staying path, but it's an inviting option, as well as a lucrative one as Stradivarius' new penthouse proves, and the importance of the horse highlights the importance of his comeback in the Foy.
9. IS A PRETTY POLLYANNALESS MOYGLARE A TRUE GROUP 1?
It's a two-part answer, the first – which has meatier implications – is to reason why the initial intention to come to the Curragh has been reversed by Team Polly, as re-routing to the Cheveley Park means sticking to sprinting, and sticking to sprinting this season means doubting her stamina for next, hence a Guineas market in limbo.
The second part of the answer is that no, this year's Moyglare doesn't look a true Group 1 going in, but that's rather the point with two-year-olds, to see what comes out of the other side. Skitter Scatter has been one of the stories of the season, still elbowing her way between the glamour girls from Ballydoyle, not that she's short of privilege herself, being by Scat Daddy, and though the standard may not be that high, she sets it.
10. IS A BATTAASHLESS FLYING FIVE A TRUE GROUP 1?
Ireland needs a Group 1 over five furlongs, making sense of the upgrade, but it will take time for it to become an appointment rather than an afterthought, and there may be seven fat years following seven lean years, of which this is the first, so the field shouldn't be held against the race, or vice versa. Battaash may rue not coming for it, depending on what happens in Paris, and Harry Angel might rue not planning for it, given what happened at Haydock.