3 minute read
Racing in South Australia heads out to Murray Bridge on Saturday and most races seem to fall into the category of a short priced favourite or a complete lottery.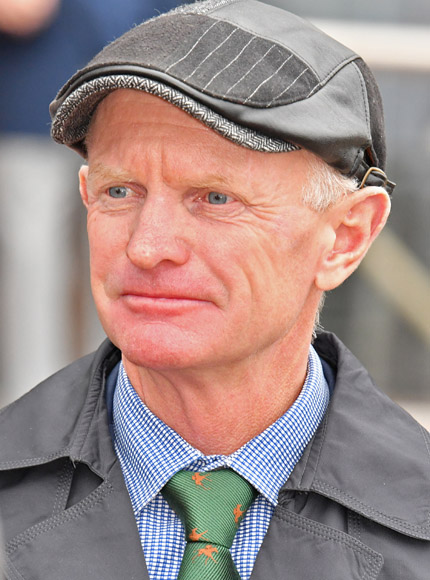 A welcome change from racing on the tricky, tight turning Parks track in recent times with a venture East to Murray Bridge. With fine weather predicted, expect this track to be around a soft 5 with every horse generally getting their chance.
As alluded to above, most of the races seem to have a decently touted favourite with a bit of upside or be made up of a full field of usual suspects with favourites paying each way prices.
The best of the day comes up in one of the 'touted favourite' races, with Hanabi for the Phillip Stokes yard fitting the bill in Race 6 as a horse with some scope, up against a few older horses who have hit their mark. She took a while to get off the mark, but even her form before winning her maiden jumps off the page.
Second placings to Keep Reading, who goes around as a strong chance earlier, and another horse I'd be happy to back at around $4 on the day, and Karacasu, who goes around as third favourite in a hot Creswick Stakes both read strongly for this Bm60.
Her ratings from last campaign would already make her a narrow favourite by my measure, but it's her trials that have her priced at $2.50, with 4.7 and 12.8 length wins in impressive fashion. Whether that means her price has been kept safe by early assessors remains to be seen, but either way I think the price is fair, and if the 'big teams' want to ignore the trials and push her out late, even better.
For the each-way play, we'll cycle back to Race 4, with the consistent mare Three Tears who comes out of a high rating race behind Cashin' Chex, looming up briefly as the one to beat but proving no match late.
She drops in weight here given the no metro wins conditions of the race, and maps beautifully from barrier 4, with the 1-1 a very likely settling position. She's only missed a place once from five starts this time in, and that was a 4th, beaten under a length.
Coming to Murray Bridge should also suit where she races best, and with 5-1 and north of even money about another top 3 finish, I'd be disappointed if she wasn't in the finish.
SAY FROM SA
Bet of the day: Race 6 #4 Hanabi @ $2.50
Each way play: Race 4 #11 Three Tears @ $6.00/2.25