3 minute read
With all the great opportunities on the Betfair Exchange comes incredible data. The team at Betfair provides a Washup of all the key racing results across the day including biggest Betfair Starting Price winners, Bad Beats, In-play Longshots and more.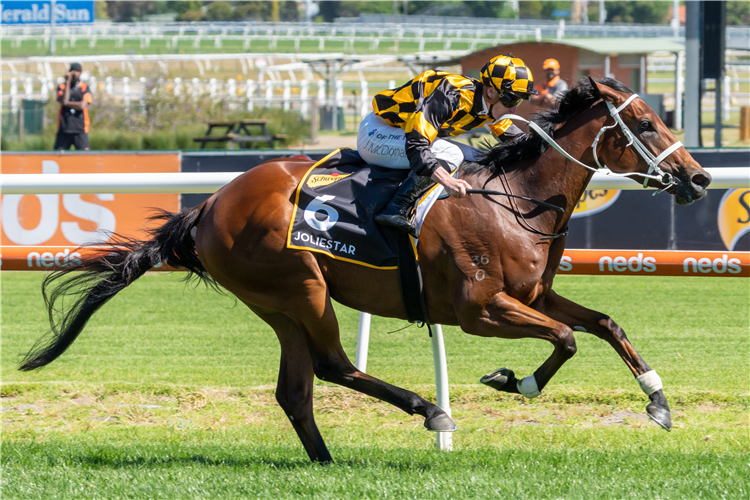 THOUSAND GUINEAS DAY
The hum of the Flemington carnival still reverberates around Melbourne as racing fans tried to take their collective breath.
However the action kept coming with a double dose of Group 1 racing at Caulfield to bring the curtain down properly on Spring.
Damien Oliver officially bid farewell to Melbourne, a place he has dominated like no other, and will now embark on a career victory lap in his home state of WA. 79 of Oliver's 129 Group 1 victories have come in Melbourne.
The features at Caulfield threw up a taste of the familiar, and a dose of good sporting karma with Joliestar and Magic Time claiming the big prizes.
Joliestar won a terrific edition of the Thousand Guineas with the incredible combination of James McDonald and Chris Waller grabbing another Group 1.
Magic Time's victory in the Rupert Clarke was Grahame Begg's 100th win at Stakes level, but it was fitting his team won the last Group 1 of spring, given his grand warrior Lunar Flare's injury three weeks ago cost him a Melbourne cup appearance.
NSW racing went to Newcastle for one of the regions biggest days, and it was Coal Crusher who took out the feature Herald Hunter.
The day threw up $80 winners, 60% price advantages, drifters winning and firmers losing.
It had it all, and so did the carnival! We'll take you through another big day.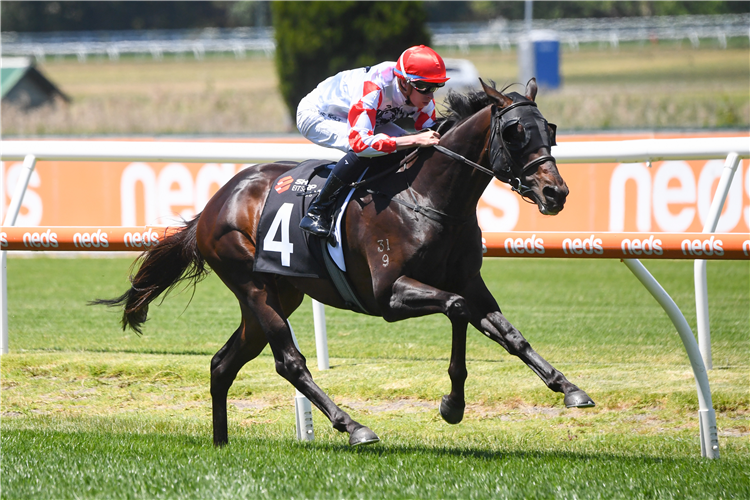 BEST BACKED WINNERS
Caulfield started with a five horse field in the first, and with a couple of runners jostling for favouritism the winner was always likely to be well supported given the matched volume.
Let'Srollthedice was that winner with roughly $150,000 in matched volume at the jump.
Joliestar probably takes the honours though in the Thousand Guineas where three horses traded favouritism in the hours before the race.
Skybird and Coeur Volante were the other two, with that trio rotating between $4.80 and $5.40.
Joliestar made the late move in the markets and that was justified with a very impressive victory.
Magic Time also firmed steadily before the Rupert Clarke to be the best supported runner in that race.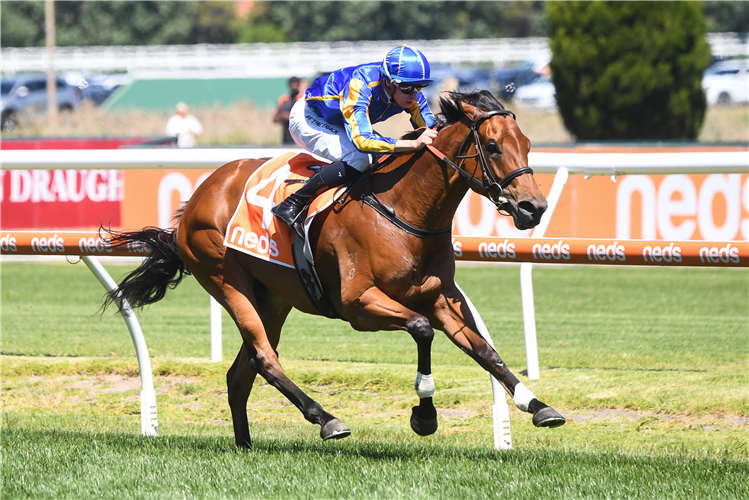 FIRMERS AND DRIFTERS
Hypothetical was the biggest drifter of the day in terms of matched volume.
In Race 5 at Caulfield he slid from $3.40 out to $6.40. The problem with that is the fact he won!
A great result for those who stayed true.
Lone Force was a successful drift at Kembla Grange in Race 4, easing from $3.30 out to $5.50 before running third.
Whatadilemma was a big firmer in Race 6 at the Grange, in from $4.50 to $2.75 before falling just short and running second.
The firmers and drifters were again on point in Adelaide, with Shootoose winning Race 5 after firming from $4 into $2.84.
A couple of successful drifts at Ascot included Special Sort in Race 2, and Alsephina in Race 4.
Another in the last was the previously well supported Oscar's Fortune who ran second after a drift.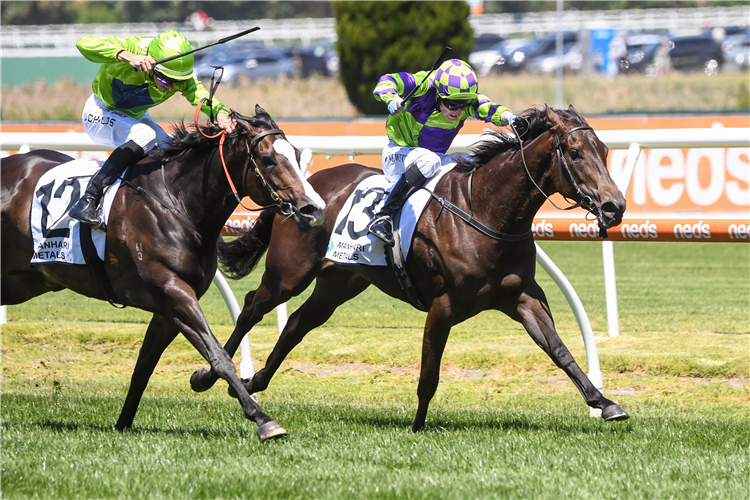 BAD BEATS AND IN-PLAY BOLTERS
Brazen Style was the biggest result on the Exchange at Caulfield, chalking up a victory at the handsome price of $82.72.
His victory came when he edged out Miraval Rose who got into $2.10 in play,
The Begg runner falls marginally into the bad beat category, but Begg's day did improve…
The previous race at Caulfield saw some bad beats, three of them in fact with Place Of Gold upsetting a trio of runners who all traded under $2.
Big Brew ($1.56), Divine Purpose ($1.60) and Rhinoceros ($1.68) were all favourites in the run, but all had to settle in behind the aptly named Place of Gold.
The previous night at Canterbury saw Welcome Gypsy go down at $1.02, with $150 in matched volume at that price.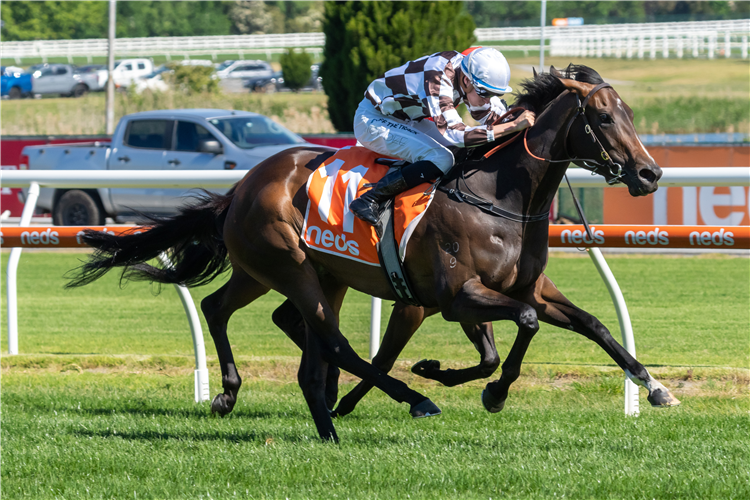 PRICE ADVANTAGE
Letsrollthedice got the day going at Caulfield with a 19% advantage over Best Tote.
The above mentioned Place of Gold got up at 20.4% in Race 3, Run Harry Run was 14.6% in Race 6, Claidheamh Mor was 24.2% better in Race 9, whilst Rose Quartz and Magic Time also threw up nice advantages.
The standout though was Hypothetical, who due to his pre-race drift ended up winning with a huge price advantage of 57%.
Rematch was similar at Newcastle, with a 36.7% jump on Best Tote with Wineglass Bay (19.3%), Stroke Of Luck (21.9%),Genzano (13.4%) and Ka Bling (17.1%) also good results.