3 minute read
Selections from Chris Scholtz for the Randwick Kensington meeting on June 29 plus Trial Watch and Blackbook Reports.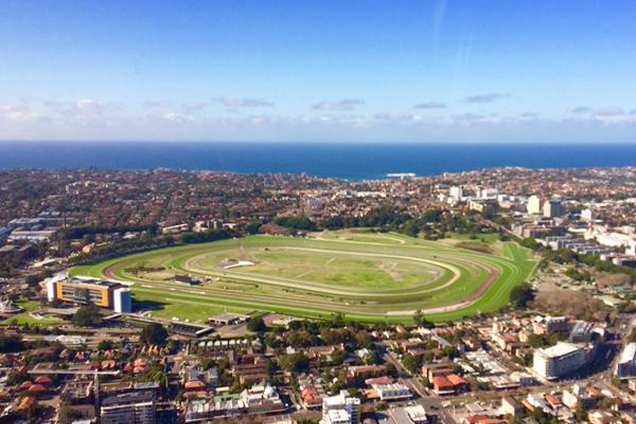 RANDWICK KENSINGTON June 29
RACE 4: (6) PARLAYED
RACE 5: (7) MEDIA STARGUEST (EW)
RACE 6: (2) JAI LEI (EW)
RACE 7: (4) BRIMSTONE
RACE 8: (8) SIYATA (EW)
RACE 1: 4-1-8-6
RACE 2: 3-14-4-9
RACE 3: 4-2-1-5
RACE 4: 6-9-1-4
RACE 5: 7-14-11-5
RACE 6: 2-7-9-11
RACE 7: 4-3-2-9
RACE 8: 8-6-2-7
TRIAL WATCH REPORT
NOTED TRIAL RUNNERS – June 29-July 1
RANDWICK KENSINGTON: Airman (R1); Separatist (R1); Whinchat (R2); Parallel (R2); Rotorua (R3); Isledon (R3); Cruizingdafield (R3); Showtime Lady (R6); Imrahor (R7); Transplant (R8); Brazen Song (R8)
HAWKESBURY THURSDAY: Shenthara (R5); Boston City (R5); Monte Invincible (R5); Choisir's Choice (R6)
MUSWELLBROOK FRIDAY: Cinque Torri; Secret Revolution; Headwall; Nacho Nacho Man
RECENT TRIAL WATCH WINNERS: Alpha One; True Crime; Humble Star; Alberich; Beer Palace; Brudenell; Reach For Gold; The Milky Bar Kid; Eponymous; Tashi; The Himalayas; Rita May; Cliff's Art; Waihaha Falls; Resistible; Osipenko; Kiku; Pinnace; Parlayed; Kibou; Saquon; Cinderella Days; Emilia Romagna.
TRIAL POINTERS
ROSEHILL June 20: A 900m heat win by the unraced I Am Invincible 2YO AIRMAN (54.79; 35.24) showed he had come on nicely since his first trial. The maiden heat win over 900m by BOSTON CITY (54.35; 34.84) indicates that he could be a big improver on the form he displayed in his first race start last month. CINQUE TORRI is worth following on the strength of his fastest 1030m heat win (62.04; 34.49)
RANDWICK June 14 (Poly): SECRET REVOLUTION has one placing from four race starts but a maiden win looks close for this Russian Revolution youngster if he can produce the same speed he displayed to run away with his 1080m heat by more than 10 lengths in fast time (63.65; 34.28), almost a second quicker than the next best time over the distance. Pulled his way to the front after 100m and kept extending the margin with Tommy Berry sitting hard against him.
WARWICK FARM June 10: Unraced Dream Ahead youngster HEADWALL returned as a gelding for his second trial and looked much improved form the version we saw at the start of the season. Open to improvement on his strong work to win his 808m heat in good time (48.20; 34.12). Well-seasoned mare SHOWTIME LADY was back on her game after a heavy track failure, winning her open heat over 815m (48.48; 34.07) with authority. Allowed two others to take up the running, lobbing easily in third place and always having them covered while tracking over extra ground. Worked well within herself to pick them up in the run to the line under a quiet ride. Unraced I Am Invincible filly MONTE INVINCIBLE found her legs in her third trial to lead easily under no pressure in her 812m heat (48.93; 34.54). Was doing it in style when three lengths clear at the 200m before she was throttled down in the last 100m.
RANDWICK June 3: In a 742m heat for the youngsters it was hard to miss the midfield finish of the unraced ROTORUA running fast sectionals from the 400m. She was ridden with no urgency to settle a long last and was still 12 lengths from the leaders at the 200m before surging over the last 100m to beaten 5.5 lengths with her best work through the line. Her stablemate CRUIZINGDAFIELD was another eye catcher working in similar style from well off the pace and their progress will be watched with interest.
HAWKESBURY May 30: Honours in the 2YO heats over 800m went to the free running Akeed Mofeed gelding NACHO NACHO MAN (47.50; 34.02) while SEPARATIST (47.82; 33.91) was another heat winner to make an impression.
ROSEHILL May 20: SHENTHARA, a 2YO filly by Not A Single Doubt, made a good impression with a classy win in 900m heat in her first trial since she debuted with a fifth at Randwick in February. The time was slow (57.00; 36.31) but it doesn't detract from the way she dictated the heat under an easy ride from Willie Pike.
BLACKBOOK REPORT
Eligible Blackbook Runners – June 29
EAGLE FARM WEDNESDAY: Go Wandji (R8)
SANDOWN WEDNESDAY: Rudhyar (R2); Liberated Girl (R7)
RANDWICK WEDNESDAY: Daralina Belle (R8)
RECENT BLACKBOOK WINNERS: Thron Bone; Stormy Rock; Wicklow; Skyman; Jojo Was A Man; Vinco; Political Debate; Sibaaq; Vitruvius; Surreal Step; Brosnan; Extremely Lucky; Zapateo; Twin Stars; Soxagon; Rustic Steel; Premium Choice; Aleas; Indifference; Rights Of Man; Bandersnatch; Je Suis Belle; Milford.
Blackbookers – Selected June 25
(Follow for next 3 starts)
BELSIELLE: Determined finish took the eye.
CHIEF ALTONY: Should have won.
KAMITORI: Developing filly. Won't be a maiden for long.
LIGHTNING JACK: Ready to show his best. 1600m will be ideal.
SINBA: Had excuses. Will be better for the run.
TURBEAU: Capable winter performer. Suited up to 1600m