3 minute read
Chris Scholtz reviews Sydney and provincial barrier trials at Warwick Farm on May 27 and Hawkesbury on May 30.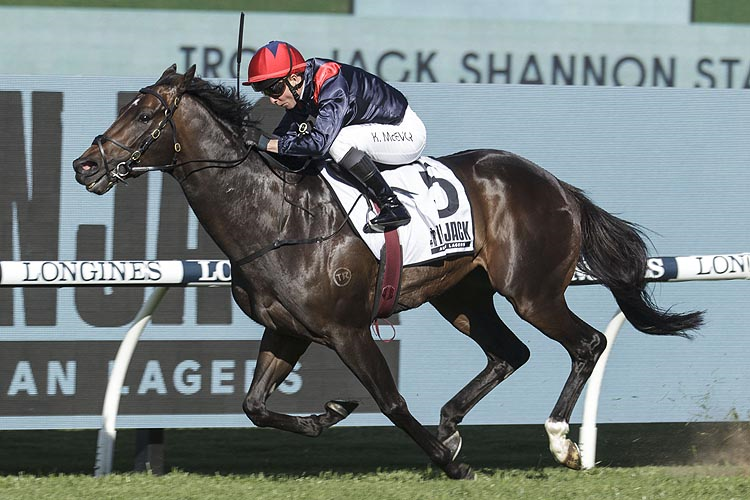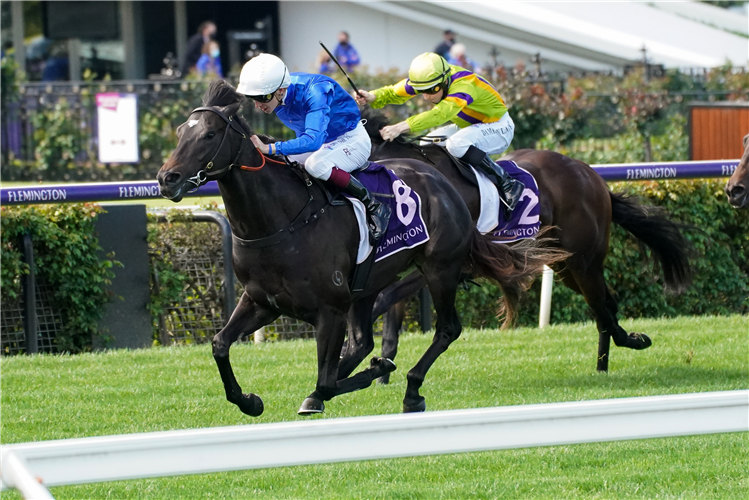 HAWKESBURY May 30
Inside Grass; Soft 6
21 Heats – 2 x 1250m (2 Open); 9 x 1000m (2 Open; 4 2YO; 3 Maiden); 10 x 800m (2 Open; 7 2YO; 1 Maiden)
Hawkesbury trials have become a key part of the preparation James Cummings gives his Godolphin team due the track's proximity to his rural training base at Agnes Banks.
Godolphin runners won four heats but Cummings would have been pleased with the efforts of numerous other members of his team as it is normal practice for most to have easy trials.
All the big metro stables were represented, which should make this session a good source of early winter winners.
KALLOS (James Cummings): Talented 3YO showed his class to jump from a maiden to a G2 win in the spring and should come back a better horse after dominating the fastest 800m heat from the front and sprinting up a fast last 400m under a soft ride (47.17; 33.36). Easily had the measure of a good stablemate QUATENUS by 1.5 lengths at the finish.
Group 2 winning @godolphin colt Kallos cruises to an all the way win under @HugeBowman in a @hawkesburyrc trial on Monday from stablemate Quatenus with Alicia Roma in third. @tabcomau pic.twitter.com/UmqS3YonCt

— Racing NSW (@racing_nsw) May 30, 2022
RITA MAY (Gary Frazer): This lightly raced local filly has won two of her four starts and there should be more success to come if she runs to this trial form. Did it easily to clock the fastest time in the nine 1000m heats (59.05; 34.47), pulling her way to a clear lead and cruising to the line under no pressure with a lot in hand.
The 2YO heats provided plenty of worthy performances. The fastest 1000m heat was won by Godolphin's racy Frosted gelding VIBURNUM (59.38; 33.84) while the honours in the 800m heats went to Steve O'Halloran's free running Akeed Mofeed gelding NACHO NACHO MAN (47./50; 34.02).
Other 2YOs to make an impression included heat winners WHINCHAT (1000m – 59.70; 34.61); SEPARATIST (800m – 47.82; 33.91) ROCKETEER GIRL (800m – 48.37; 34.51) and SHEZANALISTER (800m – 48.52; 34.68) and the placegetters RESISTABLE, SUEZ, LASCARS and BEAUTIFUL.
Sam Clipperton guides classy @SnowdenRacing1 galloper I Am Superman to an easy all the way win in a trial at @hawkesburyrc on Monday, beating Deniliquin and Piempurr. @tabcomau pic.twitter.com/7iASqf2pXm

— Racing NSW (@racing_nsw) May 29, 2022
The two 1250m trials saw the class act I AM SUPERMAN have no more than a working gallop to put away three rivals in his heat (77.40; 34.24) and the promising maiden KING ADVISO work strongly to hold the import SOFFIKA - a Group placed UK winner – in the faster heat (76.67; 35.06).
NOTED TRIALS
XX Kallos; Rita May
X Beautiful; I Am Superman; King Adviso; Lackeen; Lascars; Nacho Nacho Man; Quatenus; Reformist; Resistable; Rocketeer Girl; Separatist; Shezanalister; Suez; The Himalayas; Viburnum; Whinchat; Wingstofly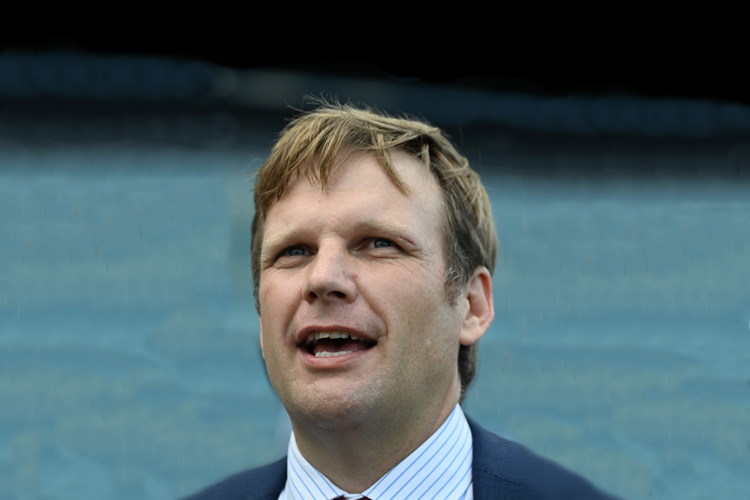 WARWICK FARM May 27
22 Heats; Heavy 8
Inside Grass: 4 x 1200m (2 Open; 2 Maiden); 3 x 808m (3 Open); 3 x 805m (3 2YO); 3 x 801m (2 2YO; 1 3YO); 4 x 796m (4 Maiden)
Polytrack: 5 x 740m (1 Open; 2 2YO; 2 Maiden)
Bjorn Baker's big team of runners dominated this session, winning 10 heats, not surprising as he is a trainer who send his horses out to run in their trials. This set showed that he has some nice winter prospects among his 2YOs and maidens.
CHANGE IS COMING (Bjorn Baker): First trial by this Capitalist gelding points to him making an impression when he debuts in a suitable 2YO event. Travelled easily outside the lead before lengthening stride and forging clear for a strong win in his 805m heat in sharp time for the session (42.28; 34.88).
I AM SINGLE (Bjorn Baker): This unraced 3YO gelding by Not A Single Doubt may have issues as he has had six trials in the last 12 months. However it's obvious he has the talent as this was his third trial win and he again showed natural speed to lead easily and run away with his 796m heat (47.77; 34.53) by almost five lengths under no pressure. Should take catching in a suitable maiden.
REACH FOR GOLD (Jason Coyle): Easily led the 3YO heat over 801m and was never out of second gear running to the line for a soft 1.5 lengths win in good time (47.62; 34.23). This was his first trial since a Canberra win and a Goulburn second in his first two starts in February and he will be well placed to resume at the provincials.
TULIP MISS (Bjorn Baker): This Written Tycoon filly had two summer trials without making an impression but showed she had come since her spell by cruising to a dominant win in her 801m heat (48.37; 34.83). She led by two lengths at the 500m and kept running at her own speed under no pressure, easily holding her advantage to the line with plenty in reserve.
Other heat winners from the Baker stable worth noting included CINQUE TORRI (47.72; 34.50) and MISS JAY FOX (48.13; 34.46) in their open heats over 808m and the speedy maiden filly AITCHDEETEE in her 796m heat (48.34; 35.32).
Lolly Yeats, an imported Irish mare trained by @ANeashamRacing, wins a trial at Warwick Farm on Friday over Cliff's Art with @cwallerracing US bred mare Frumos in third. @tabcomau pic.twitter.com/5mMFkzccHv

— Racing NSW (@racing_nsw) May 26, 2022
The open trials over 1200m featured a strong win by the classy mare VANGELIC (74.91; 36.69) in her heat and an impressive late surge from last by another good mare CLIFF'S ART to finish second in her heat won by the import LOLLY YEATS (75.87; 37.16).
Classy @GaiWaterhouse1 & Adrian Bott mare Vangelic, a G2 winner & twice G1 placed, leads all the way to win a Warwick Farm trial on Friday over Nicochet with Southern France in third. @tabcomau pic.twitter.com/e9MaaEYYDA

— Racing NSW (@racing_nsw) May 26, 2022
Nothing exceptional about the five heats overt 740m on the poly track apart from the previously noted Hawkes-trained PYROIS, an unraced 2YO by Written Tycoon, maintaining his unbeaten record in three trials with a soft win over three rivals in slow time (44.90; 34.15). The quickest of the five poly heats was recorded in a maiden heat by the unraced Exceed And Excel 3YO EXSENSIBLE (43.17; 33.11).
NOTED TRIALS
XX Change Is Coming; I Am Single; Reach For Gold; Tulip Miss;
X AItchdeetee; Arch Of Titus; Canada Bay; Cinque Torri; Cliff's Art; Exsensible; Humble Star; Kiku; Miss Jay Fox; More Mischief; Papal Warrior; Pretes; Pyrois; Quatum; Surrender; Vangelic; We Don't Roam.